Despite being the only landlocked region, the West Midlands Coaching Team provides support for 40 or so active clubs!
The team plan popular Skill Development Courses and Instructor Training events for the region, however if you or your branch would like a specific course run then speak to us! We are also planning more "Diving Grade Workshops" to help divers through qualifications.
View upcoming West Midlands Region events
Your Regional Coach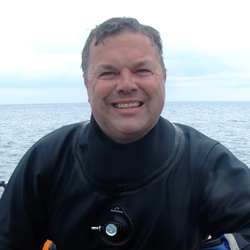 About Nick Brooker, West Midlands Region Coach
I am an active diver and Instructor, joined the Regional Team in 2016 helping with SDC courses. Active Side Mount Diver with ADP – starting to investigate playing with rebreathers
I experienced that being a branch member "can" come with "training restrictions" ie, the right instructors, or enough interest for a course – so having a Regional Coaching Team to support courses has been a major benefit!
How we help and support divers and clubs in the West Midlands Region
The Regional coaching team plans and runs various and popular SDCs and Instructor Courses as well as co-ordinates clubs with training – if there is a course you're interested in doing then speak to us.
Training and events in the West Midlands Region
Popular SDC's such as Buoyancy & Trim, Accelerated Decompression Procedures, Oxygen Administration etc, however there has been more demand to arrange Diver Training days to support qualifications. Instructor events such as IFC and the first steps to instruction are also very well attended. View all West Midlands Regional events
Want to join the regional coaching team?
The West Midlands coaching team is always on the look out to grow the team and encourages NQI's to assist and help on various courses. Its great to give something back! Please get in touch if interested in helping to find out more!
To join the team email or call me 07747 760748.

Find us on social media and keep up to date with our activities: