SCUBA is BSAC's fantastic member magazine, bringing you all the latest news on UK and BSAC club diving and snorkelling – as well as all the important developments in our sport – every month.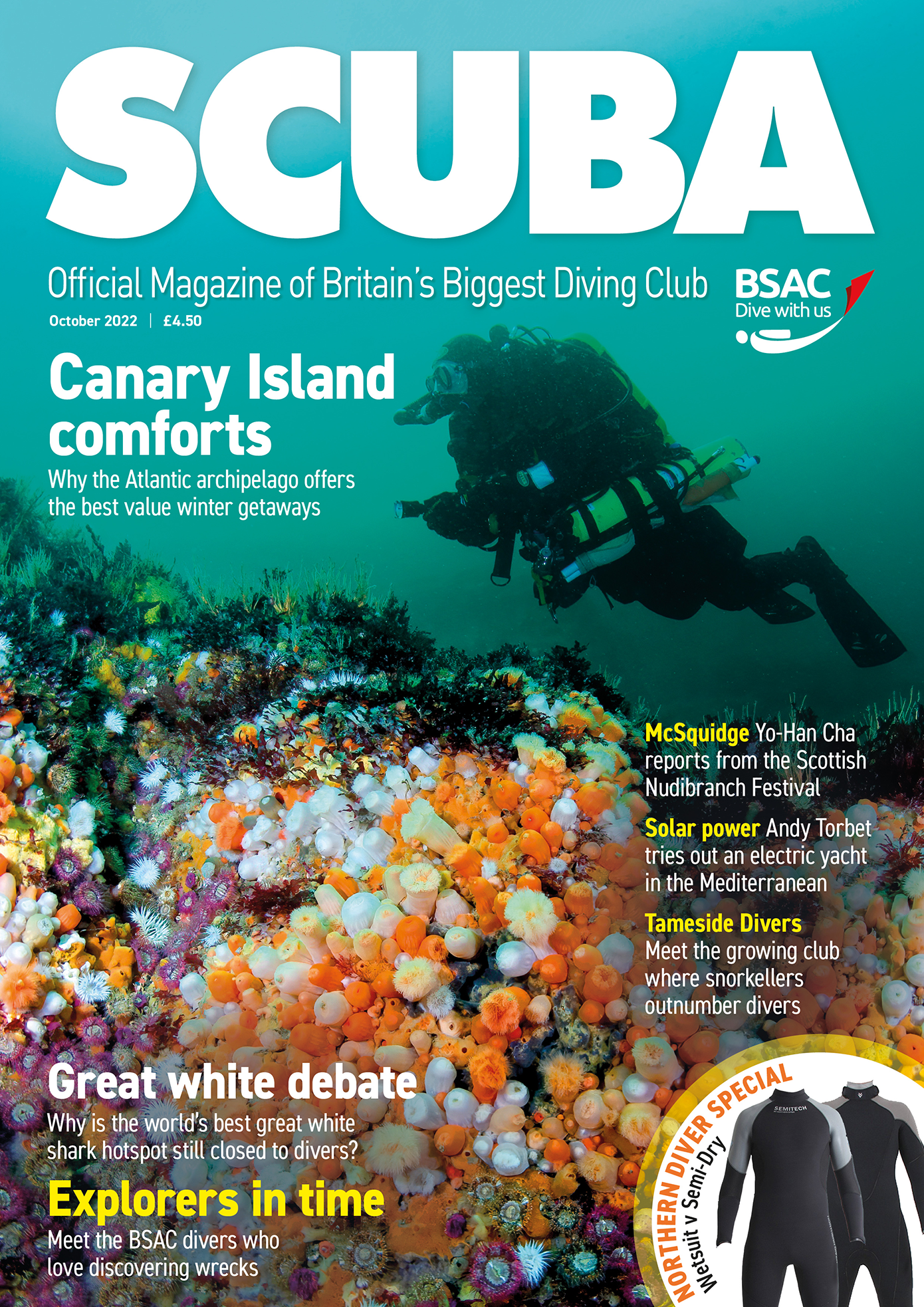 Full BSAC members get a 10-issue subscription to SCUBA magazine worth £45 every year delivered directly to their door monthly as part of their membership package. As the official magazine of Britain's biggest dive club, SCUBA is YOUR magazine and we are keen to include your stories and ideas.
Interested in contributing to SCUBA? Find out more at got a story for SCUBA.
Access iSCUBA online Join BSAC to access
In the market for something new?
Whatever you need for your diving adventures you can find it all with our advertising partners!
Interested in advertising? Find out more at advertise with SCUBA.