Whether gliding through kelp to find tiny sea creatures or looking down at a magnificent basking shark, you can find some of the best snorkelling experiences right on your doorstep.
From sunken wrecks to swimming with seals, the UK coastline has a vast and varied marine environment. From islands in the north, sun-kissed coves in the south and lochs in Scotland, there's so much that snorkellers of all abilities are spoilt for choice.
Photo by Alex Mustard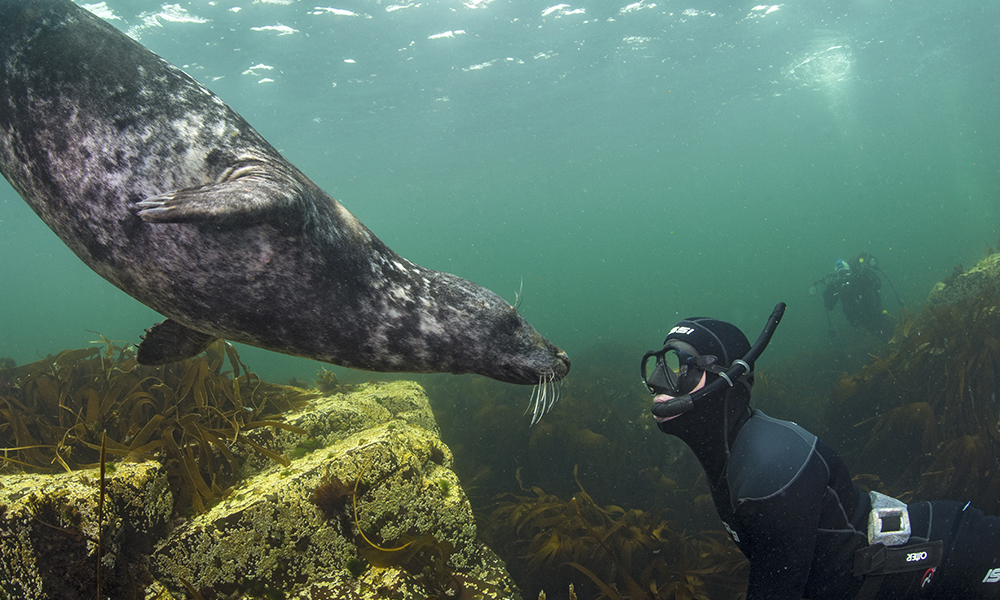 Ideas for snorkel adventures in the UK...
Swim with basking sharks – find these gentle giants off the coast of Oban in Scotland and in the warm waters of the Cornish coast
Explore caves and coves – from Devon to Dorset, the south coast is littered with opportunities for snorkellers of all abilities
Go wildlife watching off the Welsh coast – puffins and porpoises can be found of the coast of Skomer Island
Explore a wreck – see what happens when nature makes itself at home on a sunken vessel, from fish and crabs to colonies of grey seals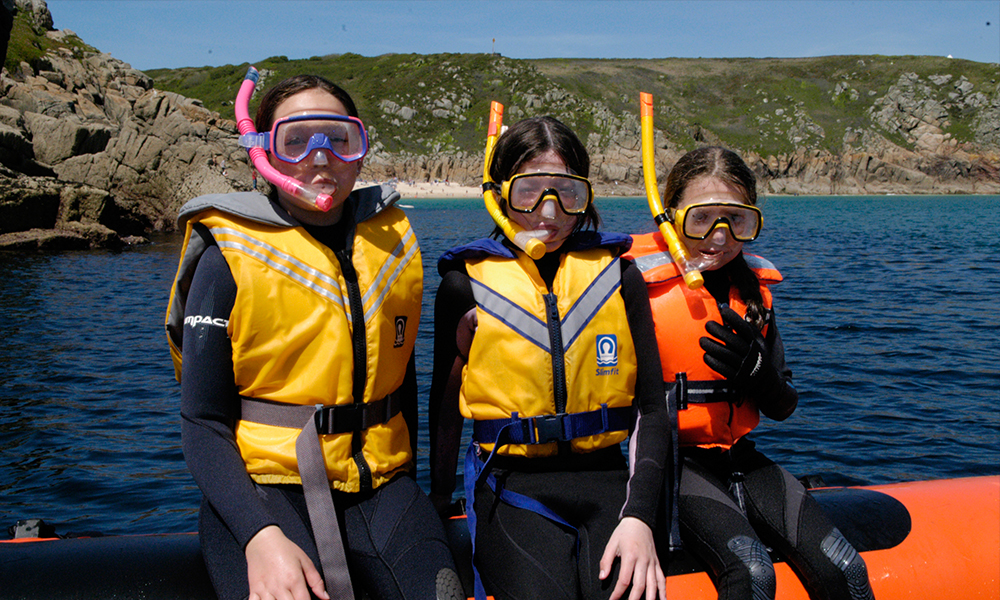 Whatever your ability level, you'll find an experience to suit you. Here at BSAC there are lots of BSAC clubs around the UK where you can work on your skills and meet other snorkellers. Find a snorkelling club