Diving in the UK is up there with best scuba diving in the world. No, really! It offers the most thrilling, challenging and rewarding diving you are ever likely to come across.
It's not about warm water, crystal-clear visibility or sunbathing in the surface interval. It's about the challenge, the excitement of watching a shadow slowly resolve into a wreck, the pleasure of discovery, and not forgetting… it's enjoying steaming hot tea and bacon butties like never before.
Start your UK diving adventure today
Find your local club and book a Try Dive Already a diver? Switch today
Photo by Jane Morgan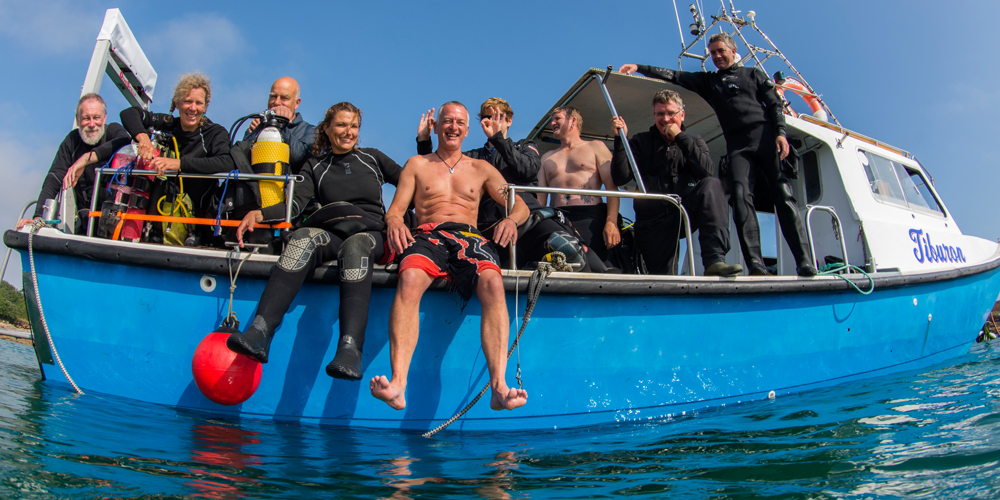 There's always something new to explore un UK seas…
The UK has a diverse marine environment and more shipwrecks per mile of coastline than anywhere in the world. We have a real divers' paradise right on our own doorstep. You can dive with seals and basking sharks, explore reefs with their myriad of fish or marvel at ornate soft corals or kelp forests, all within UK waters.

Watch 360° video of BBC's Miranda Krestovnikoff diving with seals.

We think the best way to enjoy UK diving is in a BSAC club. You can learn to dive with a club or if you have already trained with PADI (or another scuba diver training agency) you can try UK diving with a BSAC club.

Find a club now to take the plunge
Find your local club and book a Try Dive Already a diver? Switch today