New to scuba diving and want to find out more? Great, you're in the right place.
You probably have a lot of questions... Is scuba diving for me? How long does it take? Is it safe? Will I like it? How much does it cost? And probably many more.
Here's what you need to know about learning to scuba dive...
Learning to scuba dive will likely change your life. No, really! From the places you will go and the amazing marine life that you will see, to the wonderful new buddies you will meet.
If you learn to dive with BSAC in the UK you'll be ready to dive pretty much anywhere in the world. Start your diving adventure today with BSAC eLearning and you could be enjoying the underwater world in no time.
Photo by Alex Mustard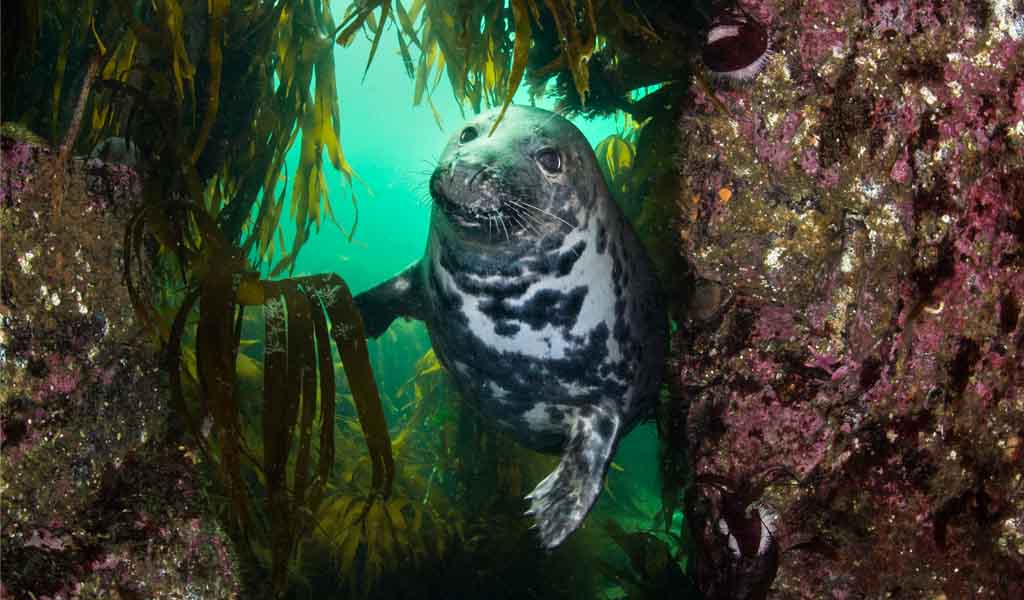 Visit seals in the Farne Islands, Northumberland, England

Is scuba diving for me?
If you're one of those people that love being in, by or on water and love adventure and learning new things, then scuba diving could very well be for you. Learning to dive is an adventure of a lifetime. Once you have learnt, you can dive with your diving buddies (you'll make plenty of those with BSAC), either at home or on holiday overseas. You can dive regularly at home or just dive on holiday, the choice is yours.
What actually is scuba diving?
Scuba diving is being able to move about and breathe underwater using self-contained underwater breathing equipment.
How will I feel when scuba diving and will I like it?
Scuba diving is amazing, it's like nothing you have ever experienced before. The first time you breathe underwater is an experience to remember. The feeling of weightlessness is incredible as you leave the stress of daily life behind on the shore (well, on the poolside to begin with).
The best way to find out if you like diving is to go for a taster session called a 'Try Dive' with a BSAC club in their pool - Find out more and book a Try Dive with a BSAC club.
Is scuba diving is safe?
Scuba diving has a really good safety record and this is mainly due to the training we do before participating in our adventurous sport. BSAC training is world-renowned for being extremely thorough and what's different about BSAC is we build in safety skills and training from the start. Scuba diving's good safety record is justified by good training, sound equipment and safe practices. BSAC will teach you everything you need to know to be a competent safe diver.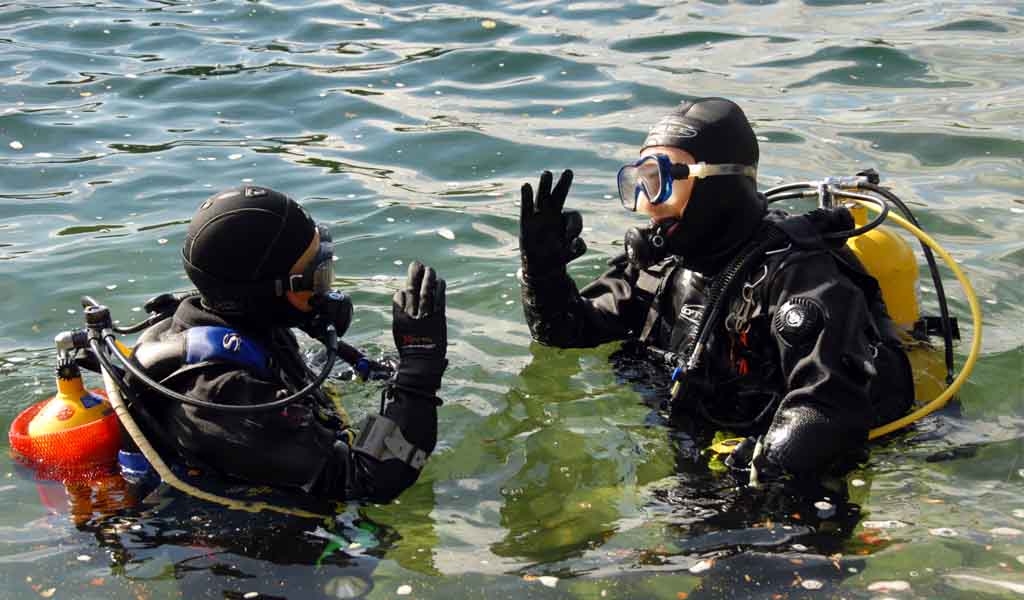 Train with your new scuba buddies

How long will it take?
To complete your beginner course, and become a qualified BSAC Ocean Diver, you receive the following scuba diving lessons:
six theory lessons (either in-person or via eLearning)

five sheltered water (pool) lessons

four open water lessons (plus some other bits, like theory and swimming tests)


Learning to scuba dive with a local BSAC club means you will be trained by volunteer instructors. Every club is different and they plan their training programmes around resources and trainees (you). It could take between two and six months depending on the individual club and your availability. Find out more about how long it takes to become a qualified scuba diver with a BSAC club.
Learning to dive with a commercial BSAC Training Centre is quicker. You could learn in five days at a BSAC centre.
To get a head start on your training, you can progress through the theory lessons in your own time via BSAC eLearning before hooking up with a BSAC club or training centre to complete the practical elements.
How much will it cost?
Scuba diving doesn't have to be expensive. Compared to many other 'adventure' sports, learning to dive can be good value for money, especially in a club. Local club fees vary but typically you could learn to dive (and get other club benefits such as pool access, events and diving opportunities once you've learned) for between £200 and £350. Read more on the cost of scuba diving.