The North West is a very active region with a full programme of diving and training events. We run regular Diver Training Days where you can complete any diver training plus most SDCs.
We have an active First Class Diver and Advanced Instructor support group which runs theory and practical sessions including a 2-day boat based dive weekend in June. The region is very active with all levels of Technical training and hosts BSAC Try Tech, visiting clubs with CCR units. The region is also home of the BSAC Northern Technical Group which arranges regular Technical dives.
View upcoming North West region events
Your regional coach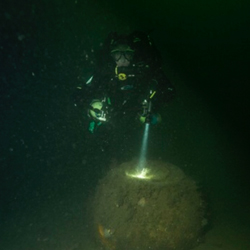 About Mark Paisey, North West Region Coach
I am keen to ensure every branch within the NW receives the support needed to be self sufficient, Instructor wise, to the level the branch desires. Our primary job is to develop instructors but very happy to develop divers and support branches wanting to grow.
I have been in BSAC since 1982 and diving is a major part of what I enjoy doing. The reason I do the Coach job is to share my passion for diving and the underwater world with others. I like making difficult things possible and accessible to others.
How we help and support divers and clubs in the North West Region
We are always available on the phone or email for individual enquiries from members whether club based or direct. The team will support diver development but primarily we develop instructors so you can develop others within your club. The instructor training occurs at Open Water, AI and Technical level so get in touch if interested. We also help with club development and run a workshop each year to advise on how to make your club grow.
Training and events in the North West Region
View all North West Regional events
Want to join the regional coaching team?
We welcome anyone from ADIs to NIs who would like to develop or help develop others. We have a large university requirement for instructors so please get in touch if available. If you would like to assist on SDCs then please email me or call 07990 605646
Find us on social media and keep up to date with our activities:
North West Region website
North West Region Facebook group
Northern Technical Facebook group