Basic equipment for snorkelling and training in a pool is just a mask, fins and a snorkel.
Some clubs and all Snorkelling centres will provide the equipment for trainee's use.

Safe snorkelling requires quality equipment made for snorkelling or diving, so ensure that it is intended for the use. Avoid low quality equipment that may have an attractive price but may fall down on comfort, effectiveness and durability.

Most people prefer to acquire their personal equipment.
Photo by Margaret Baldwin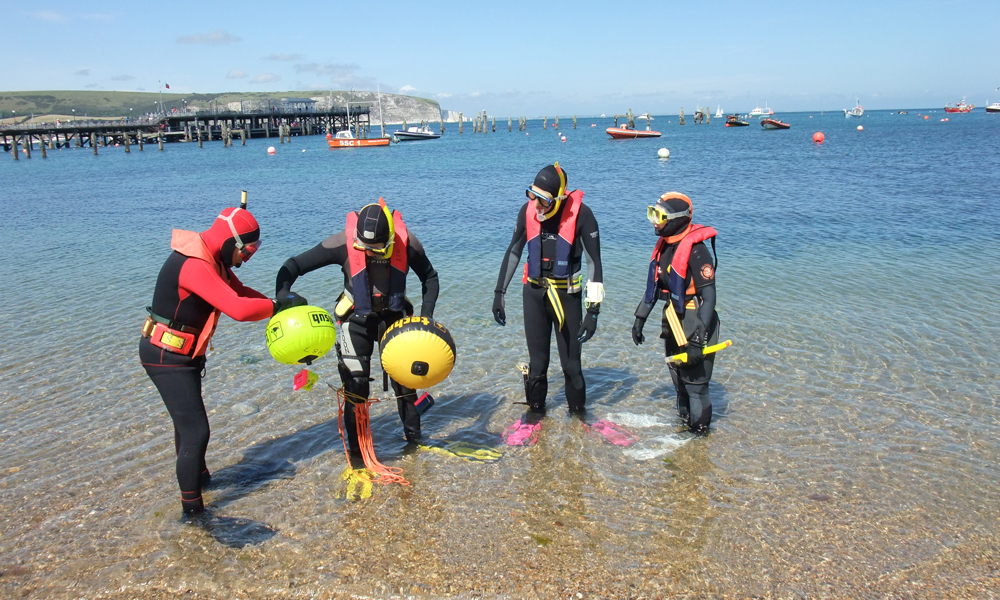 Protection
If you are on holiday in a warm country, it is essential to protect exposed skin from strong sun while snorkelling. Water-resistant sunscreen creams can still wash off in the water while snorkelling so it is wise to also wear a t-shirt.

For longer sessions, or in cooler water, then thermal protection will be needed. Either a Lycra or neoprene wetsuit which, while providing warmth, will also protect from abrasion or stings.