The first time you breathe underwater is an experience to remember – and you will be surprised by just how much fun it is.
It's so easy to try scuba diving with BSAC, we have clubs all over the country just ready to welcome you. Throughout the year, many of our clubs offer Try Dive sessions for first-timers on request at their regular pool meetings.
How to book a Try Dive
To take the plunge, simply contact your nearest BSAC club to arrange a visit. Find your nearest scuba club by using the find a club tool on this site.
Find a BSAC club and book a Try Dive
Or you can always call us on 0151 350 6201 and we'll help you find your local club.


What's a Try Dive all about?
A typical Try Dive involves poolside tuition on diving techniques and equipment, followed by a scuba dive in a swimming pool with a BSAC-qualified instructor to make sure you get maximum enjoyment from your first scuba dive.

A Try Dive can help you save time and money by finding out in advance if you like diving.

Before your Try Dive you will be asked to read and complete a medical form, please download now to take a look at the Try Dive medical and responsibility declaration.

What our Try Divers say ★★★★★
The team at BSAC helped me find my local club for a Try Dive session and I had a really good experience. The members of the club are indeed very friendly and welcoming. Alan, the club contact, has been quick to respond to any emails and was a patient and encouraging instructor. Altogether it was an enjoyable evening.
— Lynn, happy Try Diver at Harlow Sub Aqua Club


Photo by Elaine White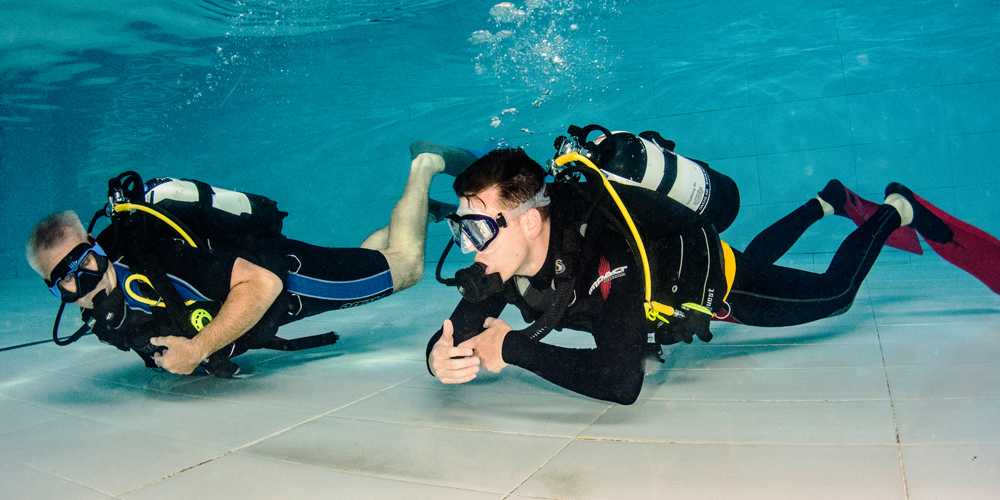 I'm interested in learning to dive, how do I get started?
You can either do a Try Dive taster session with a local BSAC club or a BSAC Diver Training Centre first or get started straight away from the comfort of your own home with BSAC eLearning! If you'd like to talk through your options, call us on 0151 350 6201 (Mon-Fri, 09:00-17:00) for a chat!