We all do our best to avoid scuba diving and snorkelling incidents, but if the unfortunate happens and you are to blame, it's good to know you have some peace-of-mind cover. With BSAC's liability insurance, you're covered for claims made against you for bodily injury or damage to property, for up to £10m.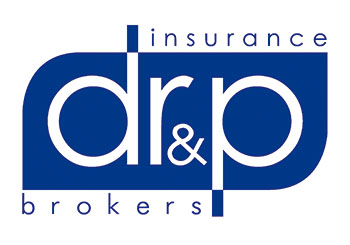 We want you to enjoy safe diving without the stress of a potential claim. If the worst ever does happen our friendly staff are on hand to support you in the event of an incident.
Covers all BSAC members, regardless of qualifying training agency (PADI, SAA, SSI, Raid, TDI, IANTD etc), to dive within the limits of their qualification.
Includes technical diving (within the BSAC or other tech agency qualification limits) and wreck penetration.
No excess fees to pay when a claim is made against you.
Covers claims against you of up to £10m (unlimited legal expenses).


Not yet a member? Join online now and make the most of BSAC's Members Liability insurance.
Join now Renew your membershipRestart your membership
BSAC's Members Liability insurance policy provides members with:
Public Liability – provides cover for your legal liability to pay compensation (including legal costs) for death or bodily injury, or damage to third party property arising in the course of your activities as a BSAC member or a BSAC Instructor, provided that you are operating within your BSAC or other agency qualification. There is an extension for 'Member to Member' liability included within the policy should you injure/cause the death of another BSAC member. There is an additional extension for 'Indemnity to Principals', which covers damage to any premises you may hire from a third party. You can find more information on the 'BSAC insurance explained' page.

The following activities are included (but this list is not exhaustive):
Diving
Training
Club diving trips
Club officers insurance
Club social/fundraising events
Exhibitions
Try dives
Compressor operation
Rebreather diving


What does your BSAC membership insurance NOT include?
Liability arising from deliberate acts

Cover for boats

Cover for kit

Cover for equipment

Whilst taking part in other agency training, you are covered as above once qualified

Travel insurance

Personal injury claims

Personal equipment claims

The limit of indemnity for third party liability is £10,000,000.
As this is a civil liability policy, the current policy does not include liability arising from some deliberate criminal acts, but does include legal defence costs relating to non-deliberate manslaughter, corporate manslaughter & culpable/involuntary homicide, in relation to a diving activity/incident, for clubs and members.

This policy applies anywhere in the world but currently excludes these UK sanctioned countries; Iran, Syria, Crimea, Ukraine, Russia. This means that members are not covered to dive in these countries but any member living in these countries (if they are UK domiciled i.e. have a UK address) are covered to dive anywhere else that the policy cover applies. In addition, North America (USA & Canada) are excluded. Due to restrictions imposed by local laws if you live in Bahrain or Kenya you are not covered to dive in either of these countries but you are insured to dive in any other countries the policy limits extend to. Please ensure your EU NHS card is still valid prior to travel to EU countries. Please note you must have travel insurance when arranging diving trips, whilst this policy covers you for your liability whilst diving on trips, this is not a travel policy.
Clubs in the UK are covered for anyone they have diving with them (to see how they like the club before becoming a member) for seven visits in any one insurance year. Please note guest insurance is not included for overseas clubs.
Following the UK's departure from the EU, BSAC's liability policy terms remain unchanged. Confirmation of this from DRP can be downloaded here.
You can find more information on our liability insurance, what it does cover and why it's important on our insurance explained page.
Please note BSAC does not insure boats, kit or premises that are owned by Clubs. BSAC does not have an 'insurable interest' in your property and is unable to extend cover for it. Please ensure you have adequate cover for these risks.
The following document may be useful but if you have any further questions, or need support out of hours, regarding the Members Liability insurance, please email Wendy Meadows or call 0151 350 6218 or 07788 717225 or call Mary Tetley on 07780 606751.
Join BSAC and you'll be covered for claims against you for up to £10m with our liability insurance for divers.
Join BSAC Direct online today or Find your local BSAC club
If you fancy a chat to discuss your membership options please call us 0151 350 6201 (Mon - Fri, 09:00 - 17:00).