We think the best diving adventures are had as part of a club.
Being part of a BSAC club is not just about having access to world-class training, club gear and great diving opportunities at home and overseas. It's about connecting with like-minded people and having the best fun ever.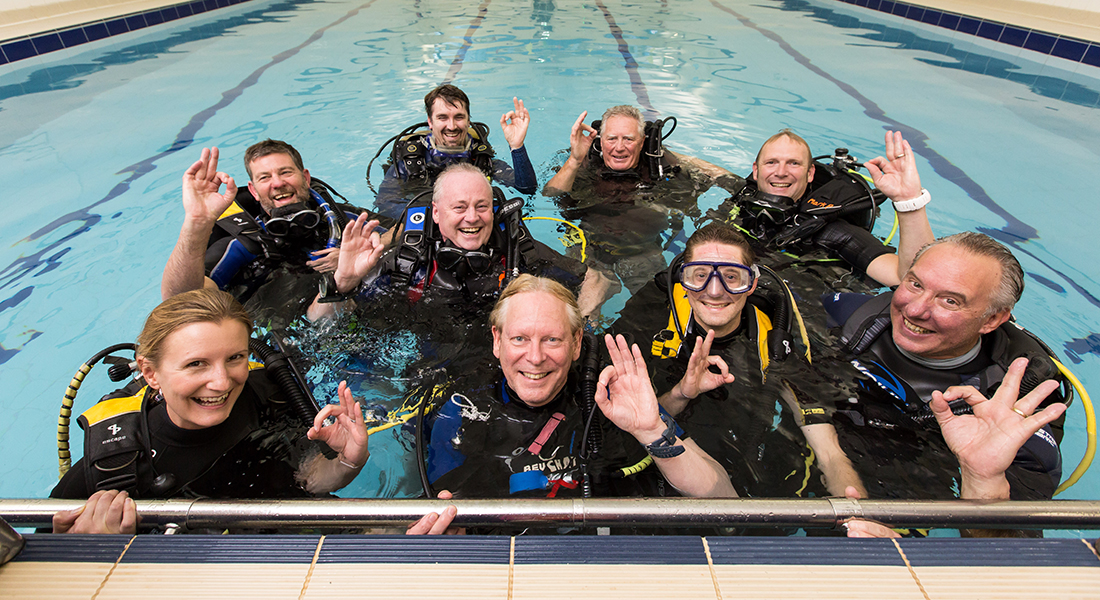 As part of a club, you can enjoy a range of club and training activities - including specialist Skill Development Courses - as well as weekend dive trips across the UK, diving holidays and social activities. Many clubs meet regularly, with weekly pool sessions, social get-togethers, weekend dives and regular open water training. BSAC clubs can also gain funding for and organise exciting diving expeditions. You can simply do as much or as little as you like.
Exceptional training
BSAC training is respected all over the world for being robust, person-centred and for developing excellent self-reliant scuba divers. Diving skills are taught progressively, with each new experience built upon, step-by-step. BSAC Training is delivered by fully-qualified BSAC instructors and is a cost-effective way to train.
If you live in the UK, there's probably a BSAC club within a few miles of your home. The doors are open to all whether you wish to learn to dive or have already trained with another agency. Clubs come in all sizes and flavours – from small groups of divers who may meet in the pub each week to large 100+ clubs with clubhouses, boats and pools. So, it's sometimes worth visiting one or two before deciding, to see which one will be right for you. Find a club near you.

So, whether you're an absolute beginner or a seasoned pro, trained with another agency, learnt to dive on holiday or haven't dive for a while there's a BSAC club for you.
Already part of a group of divers?
If you're already part of a group of divers, we can support you to become a thriving club. Start a BSAC club today for free.