The Heinke Trophy is BSACs way of recognising the significant contribution our clubs and members make to the growth and development of scuba diving. The trophy is presented every year to the BSAC club considered to have done the most to further the interests of its members and of BSAC.
The Heinke Trophy is open to BSAC clubs of all sizes – UK-based and overseas, diving or snorkelling (or both), clubs with a long history or new. It's a fantastic way to put the spotlight on your active club and your achievements over the past year. Showcase the impact you are having on the growth and enjoyment of recreational club diving today.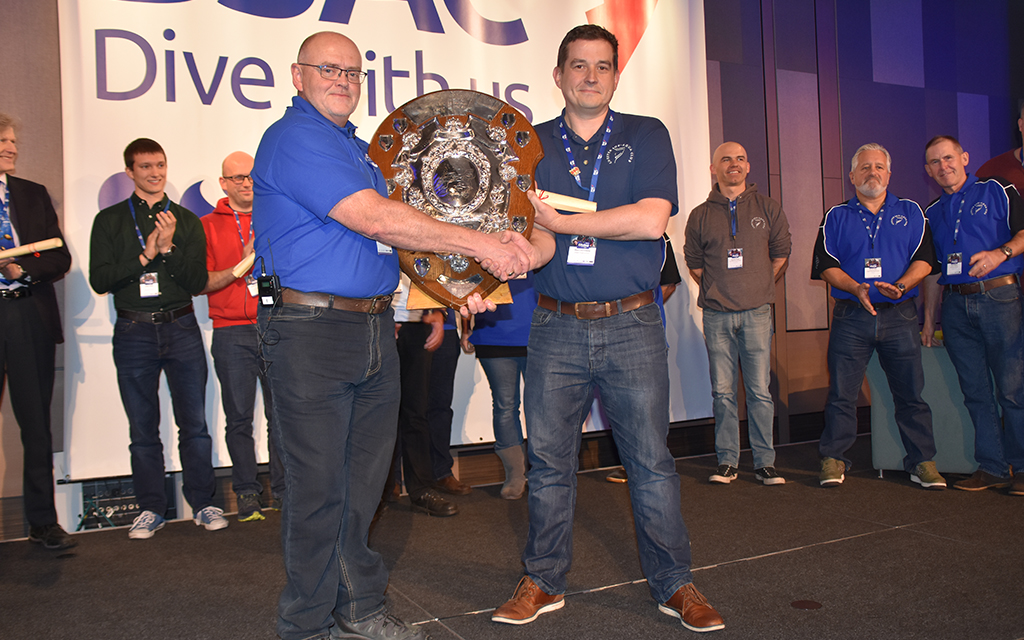 Reasons to enter
Launched back in 1958, over 50 BSAC clubs have been the recipient of the award to-date. Each year our winner receives £1,000 to spend on their club's activities as well as being presented with the prestigious Heinke Trophy. There are loads of reasons to enter the Heinke Trophy, read our top five.
How to enter the Heinke Trophy
Do you think your club has what it takes to be a Heinke Trophy winner? Then let BSAC know!
The Heinke entry process has been refreshed to make it easier for clubs to enter, the option to submit a digital/electronic entry.
STEP 1: Register your club's intention to enter the Heinke Trophy by completing our online registration form. Deadline to register is 31 January 2020.
STEP 2: Submit your final entry by midnight, 31 May 2020.
Your final report needs to cover your club's progress and achievements during 2019 and your entry can be submitted as either a hard copy or a digital version (eg. PDF, CD, online, USB, via Dropbox or filesharing etc).
Guidance on your Heinke Trophy entry
Discover you all you need to know about the entry process and what you need to include in your final report.
If you have any questions regarding registering for the Heinke Trophy or submitting your final entry please email us.
After some inspiration for your club?
Have a read of some top tips for your submission from previous winners and how the award helped to boost their clubs.

To give you some inspiration, previous winners have kindly allowed us to share their submissions so you can see what a winning entry looks like.