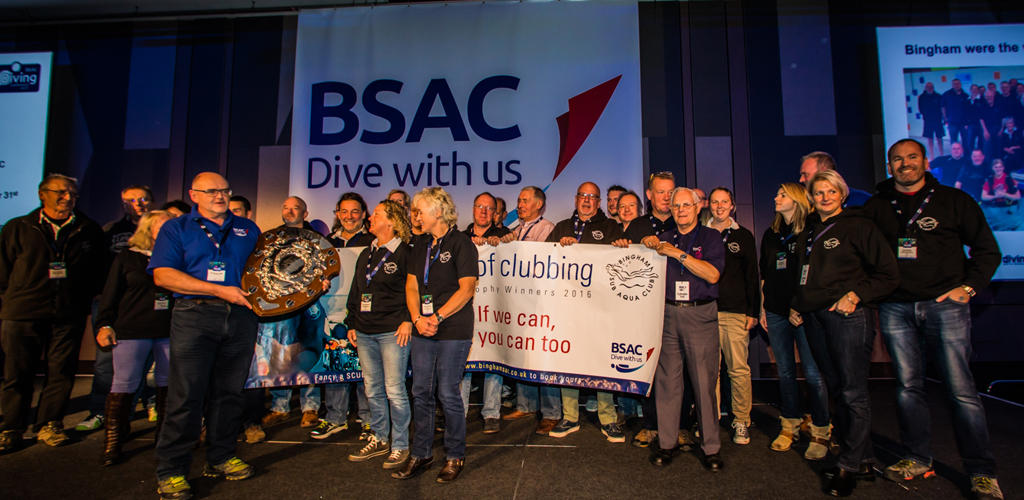 There are many benefits to entering the Heinke Trophy. Here's our Top Five:
Showcases your club: The Heinke is open to all BSAC branches, whether your club has a long history or is relatively new, has a large membership or smaller numbers, is based in the UK or overseas, is a diving or a snorkelling branch, you can apply.
Great fundraising and membership tool: Many previous winners have found that the Heinke Trophy winner title has helped in grant funding applications and is an extra endorsement when bringing in new members.
Cash prize: The winning club receives a £1,000 cheque to be spent on club activities
Boost for your members: Numerous previous winners have commented on the motivating and team-building impact applying for the Heinke Trophy has had on their members.
Increased publicity: Previous Trophy winners have successfully used their win to get publicity in their local media. BSAC will also make its PR services available to help our winners.
Find out more about the BSAC Heinke Trophy.