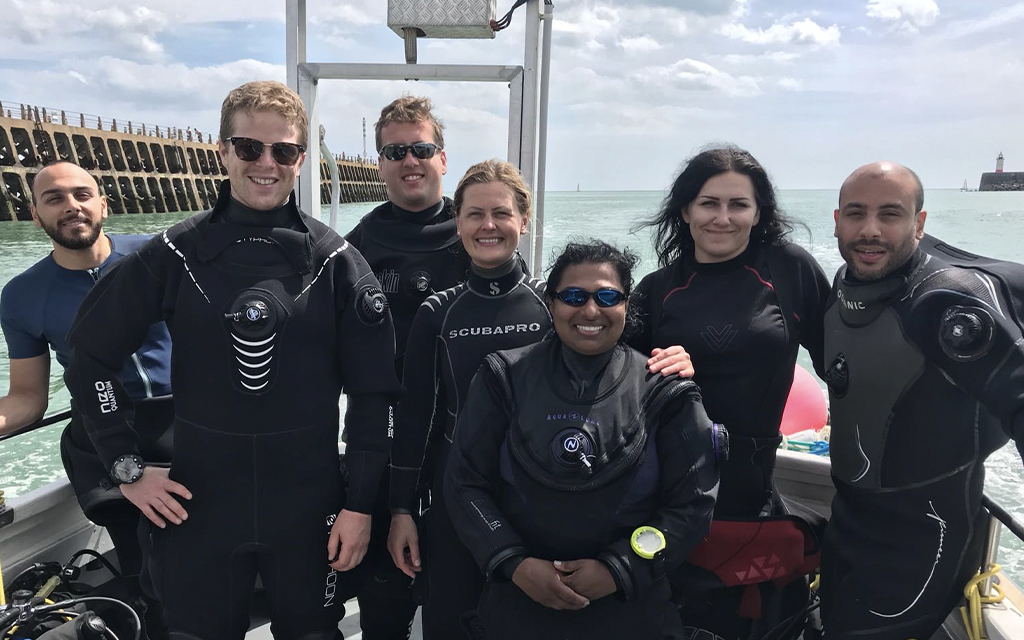 Safety and Development Manager Jim Watson looks forward to the diving and snorkelling season and provides three things we could be doing now to prepare.
As the weather starts to improve, our thoughts begin to turn to diving and snorkelling again or extending our activities for those lucky enough to have continued to dive throughout the winter. We will be continuing to promote a safe return to diving over the coming weeks but as a starter here are three things to be doing now.
1. Check out the incident report
The benefits of reviewing diving incident reports include not just reviewing others' misfortunes but helping to inform developments in training, equipment and safety advice as well as help promote understanding of how to plan to avoid and/or resolve similar situations yourself.
Plus, the incident report includes snorkelling incidents, fortunately in smaller numbers. Many elements that affect scuba divers can also affect snorkellers, especially boating incidents and IPO.
We would encourage all divers and snorkellers to make use of the annual report and especially read the detailed synopsis.
Reporting incidents
The value of the report is dependent on the contribution of incident information from individuals, clubs and others. We are currently starting the process of compiling the information for the 2021 incident year. If you had or witnessed an abnormal occurrence during diving or snorkelling in 2021 and have not yet reported it, please complete and submit using the online report form. Your contribution will be dealt with in confidence and no personal or identifying details are published.
2. Ensure your fitness post-Covid
Whilst almost all legal restrictions have been lifted in the UK, the pandemic has not gone away and infections are once again increasing. Consequently, you should continue to take sensible precautions to safeguard yourself and others from infection and if you test positive, isolate and then follow the appropriate protocol before returning to diving.
The UKDMC scorecard for post-Covid-19 infection has been amended to be less limiting before returning to diving but, if you test positive, you do need to follow the protocol and UKDMC advice.
For both divers and snorkellers, it is particularly important to ensure you have returned to an appropriate level of fitness following infection before returning to in-water activity. Build up slowly to an increased level of fitness and try to use a fitness method (walking, swimming, cycling etc.) that suits you and your lifestyle (it will be more effective and sustainable that way).
There is still time to contribute to a research project on diving and Covid-19 until the end of March.
3. Read up on IPO and be aware
Awareness of the risks of Immersion Pulmonary Oedema (IPO) has been questioned recently by several coroners following inquests. BSAC were able to demonstrate the efforts made to increase awareness, but it is clear more is still required.
IPO can result from any immersion in water and can affect snorkellers, open water swimmers, triathletes etc., not just scuba divers.
If you are a diver or snorkeller and are unsure what the causes, avoidance, recognition and treatment are, then please see our diver guidance for IPO and our snorkeller guidance for IPO to familiarise yourself and please encourage others to do the same.
If you are an instructor, please be aware that Sports Diver training has been updated to incorporate IPO awareness and help make your students and fellow divers aware of the risks using the instructor guidance for IPO.


Jim Watson
Safety & Development Manager