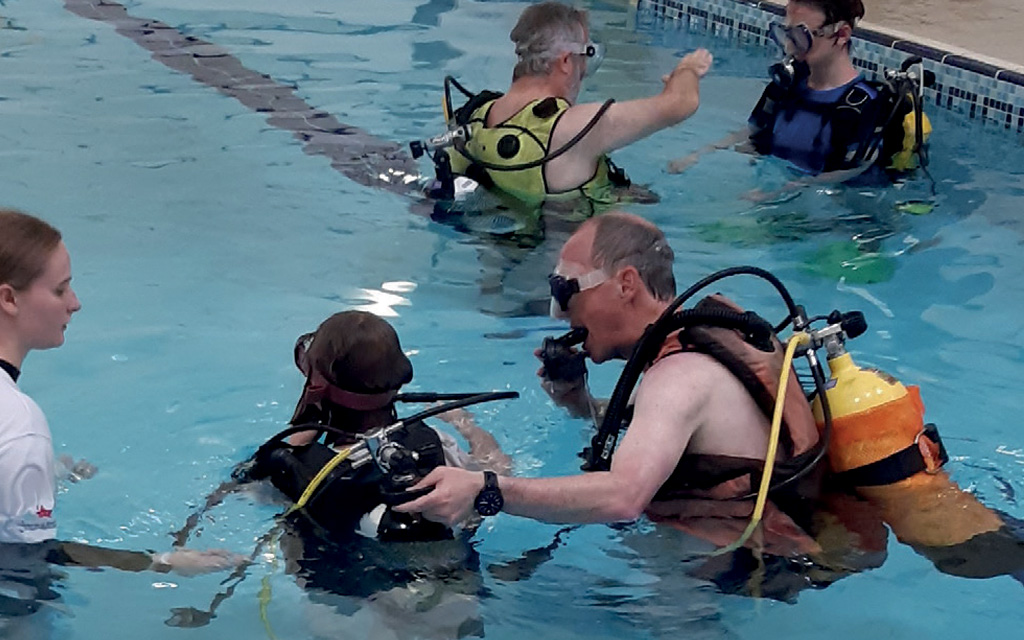 Derby BSAC was invited to facilitate a try dive event for High Grange School, an independent school for children and young people diagnosed with high functioning autism.
The day-long event saw club volunteers deliver 22 Try Dives, supported by instructors from BSAC's Diving for All programme. The result, says Derby BSAC's Frazer MacLeod, was a rewarding experience for everyone involved. Frazer reviews the day:
In what is believed to be a first for BSAC, High Grange School in Mickleover got in touch with its local club, Derby BSAC, in March 2022 to request a try dive event for its students. Malcolm Gardner, High Grange's swimming teacher, reached out to the club and liaised with Suzanne McCallum, Club Secretary.
Initial reaction was very positive and seen as a way to promote inclusivity and an opportunity for young people to experience scuba diving.
Suzanne approached BSAC's Diving for All (DfA) initiative to support the club and to take forward any lessons learned from diving with people with autism. With a plan, date and eight club volunteers, together with two Diving for All Instructors, the event took place on the morning of Friday 24th June. A total of 22 students took part, split between three dive instructors, Simon King, Graham Rintoul and Paul McCallum.
A pre-dive brief was given to each student explaining what was involved, how long they would be in the water for and who their instructor would be. This proved essential in supporting their needs. Poolside support from Ian Charnock, Phil Bointon, Frazer MacLeod and Jenny Cameron enabled the kitting and de-kitting of the students for a quick and smooth turnaround.


Well, what a morning it was! All 22 students took part, which is an amazing achievement and the responses from both students and staff were fantastic!
It's fair to say everyone learnt something that day. The students had an underwater experience, the instructors and volunteers gained a better understanding of autism in young people. Even the school's staff interest in scuba diving was piqued!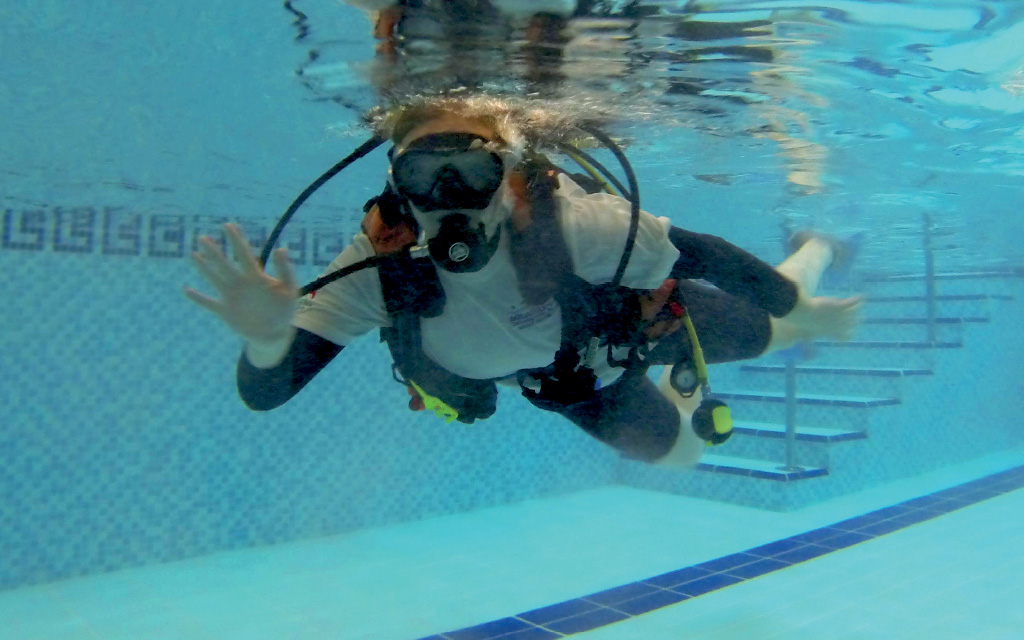 Learn more about the Diving For All (DfA) programme!
Take the course and help promote scuba diving to people with disabilities and provide divers, clubs and centres with the knowledge and skills to ensure that diving is safe for all BSAC members.