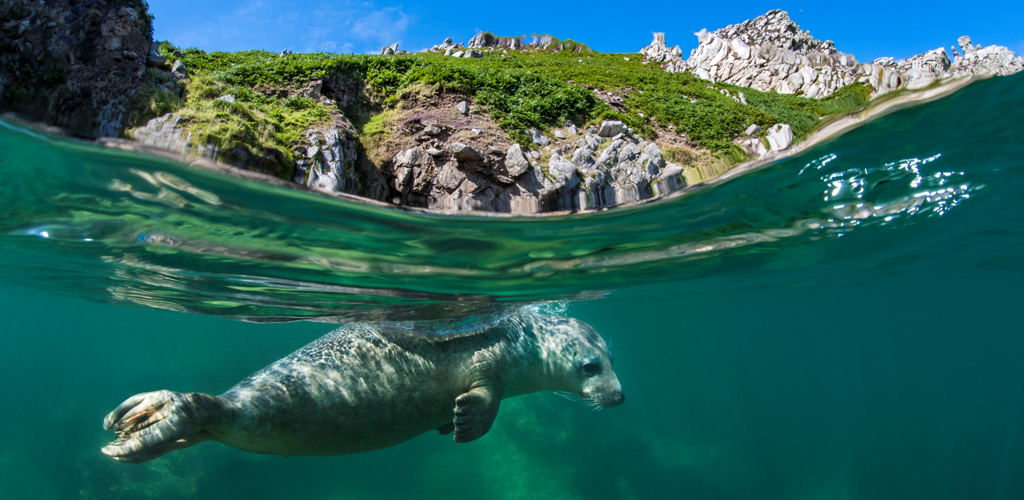 In the UK you can do some of the best scuba diving in the world. If you want thrilling, challenging and rewarding diving and you're ready to discover Britain's secret seas you're in the right place.
If you have been inspired by Blue Planet II and you're ready to explore the diverse marine environment in the UK then joining a dive club is a great start. Use our find a club tool to discover your local BSAC scuba diving club.
The UK seas are a diver's paradise right on our doorstep, you can dive with seals and basking sharks, explore reefs with colourful, yes colourful! fish or admire the soft corals and kelp forests rich with marine life. And, with more shipwrecks per mile of coastline than anywhere in the world, there is something for everyone.
Be wowed by our rich marine life
If marine life is your thing then check out this 360° video of BBC's Miranda Krestovnikoff and seal expert Dr Ben as they dive with seals around the Farne Islands in the North Sea.
You may have been inspired by Sir David Attenborough describing the incredible marine life in Blue Planet II that you're eager to see them for yourself. Well the UK seas are teeming with life. You can see the extraordinary coloured and smallest animals, the Nudibranch. Did you know there is over 2,000 different species of this soft-bodied, spotted, striped, tentacled, bald, frilled and horned mollusc?
Photo by Alex Mustard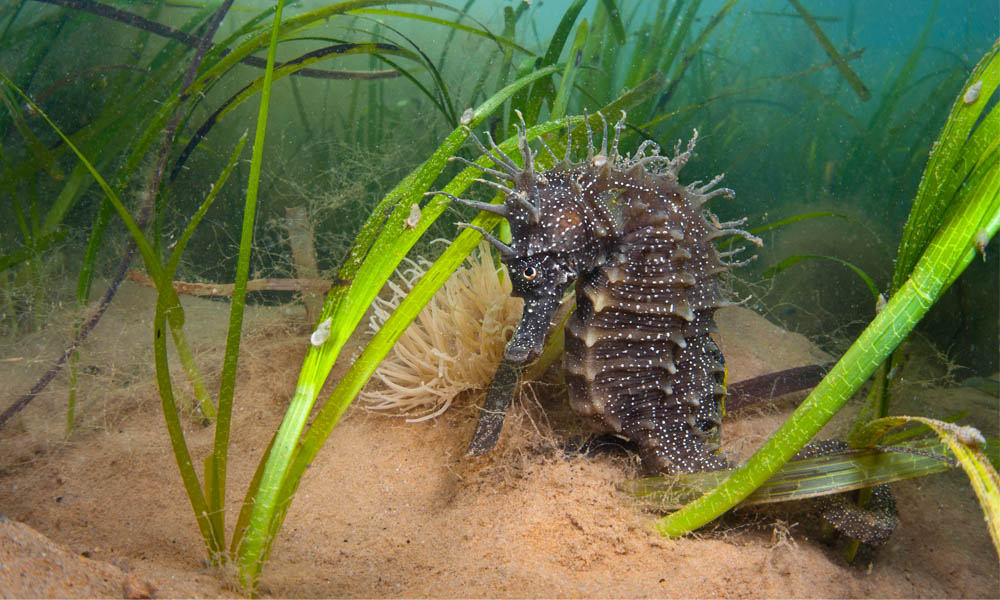 Marvel at marine life
See delicate Seahorses, Queen scallops, scuttling hermit crabs, colourful starfish and even football-sized sea urchins hidden amongst the kelp.
Discover more about the utterly fascinating British marine life right on our doorstep - check out more marine life encounters.
Top UK dive sites
The UK has more than 11,000 miles of coastline, so there's no shortage of dive sites for you to explore. From Swanage Pier in Dorset to the Submarine Arch in St Kilda there are plenty of sites just waiting for you to dive. Discover some of our favourite dive sites from around the UK and ROI - UK's top dive sites.
World class wreck diving
The UK coastline is littered with Bronze Age vessels, Spanish galleon wrecks and World War 1 Battleships to name a few. Most are beautiful as they attract marine life and evolve into reefs.
Photo by Bob Anderson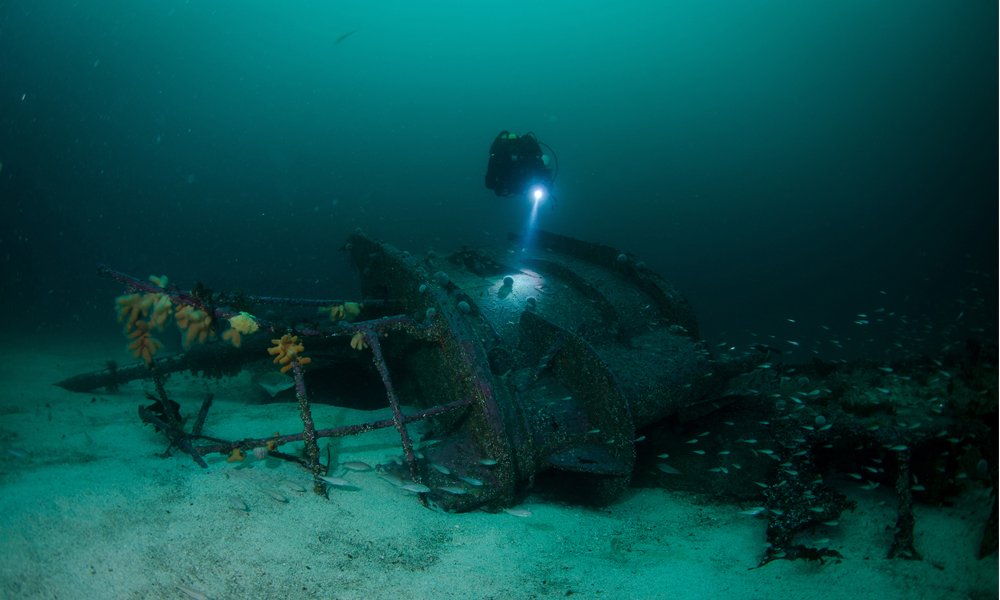 Wrecks are to be respected and dived with care. Every shipwreck has its own story. How she came to be built, who sailed her, and what happened on her final voyage. Finding out more about the wrecks you want to dive is really interesting as you discover their story and history. Discover wreck diving in the UK.
UK inland dive sites
Great diving doesn't have to be on the coast, there are some beautiful lakes and great British inland dive sites waiting to be dived all year round. These sheltered water sites consist of a range of different depths suitable for your certification and experience level.
Many BSAC clubs train new scuba divers in inland sites. Lots of new divers say that the best way to enjoy UK diving is with a BSAC club. You can learn to dive with a club or if you have already trained with PADI (or another scuba diving training agency) you can try UK diving with a BSAC club.
Interested, but want to find out more about scuba diving first?
Great, you're in the right place. Get answers to questions like... Is scuba diving for me? How long does it take? Is it safe? Will I like it? How much does it cost? And probably many more on our new to scuba diving page.