Great diving doesn't have to be on the coast, there are some Great British inland dive sites. We're lucky that we have several flooded quarries dotted across our country, waiting to be dived all-year round.
These sheltered water sites are sensible places to train because they are indicative of UK diving, and the topography provides a range of different depths suitable for your certification and experience level.
Photo by Phil Alberts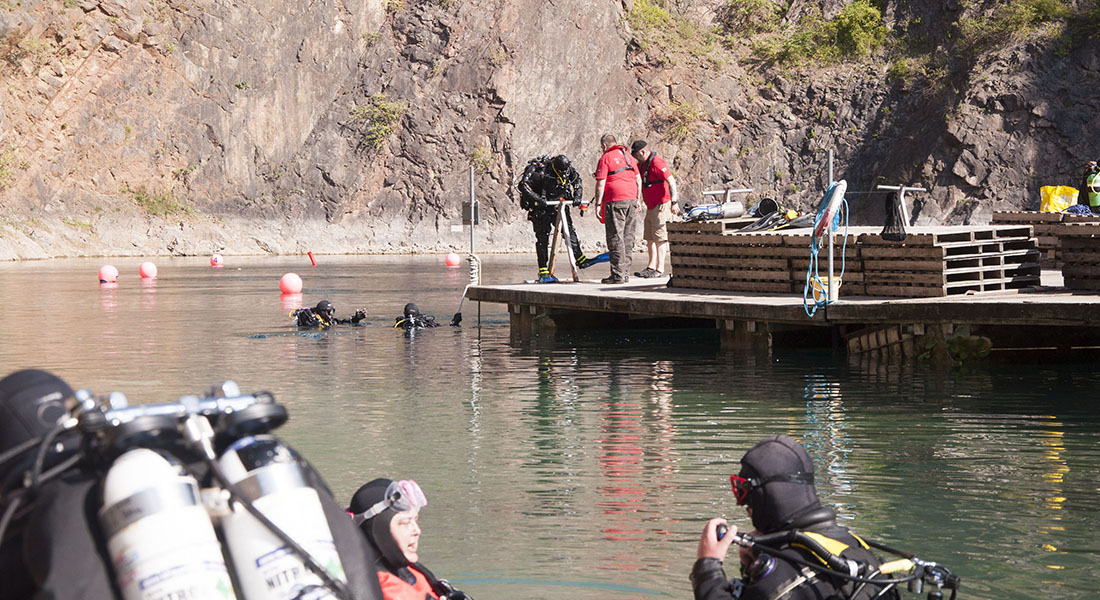 The dive logistics are easy. In the main you can park, get air fills, grab an après-dive mug of tea and buy spares. Getting in and out of the water is simple, and the knowledgeable on-site staff have excellent first aid and rescue skills.
In short inland sites are useful places for you to get wet, have some fun, and keep your core scuba skills sweet. But by their very nature, these quarries are not the "very best of British diving".
Photo by Marcus Blatchford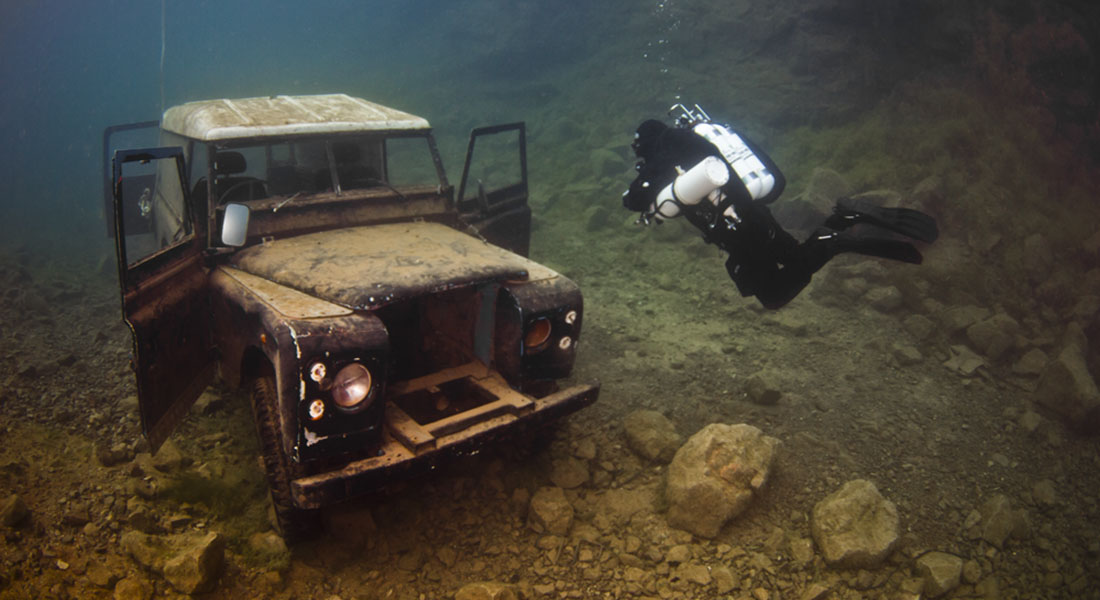 We are always going to dive inland sites. They provide us with very necessary and essential training facilities. But if that is the only place that you ever dive, you are going to miss out on some stunning diving, historic wrecks and awesome marine life encounters. So why not spoil yourself and discover our mouth-watering Great British diving for yourself? Find a club near you
Photo by Elaine White