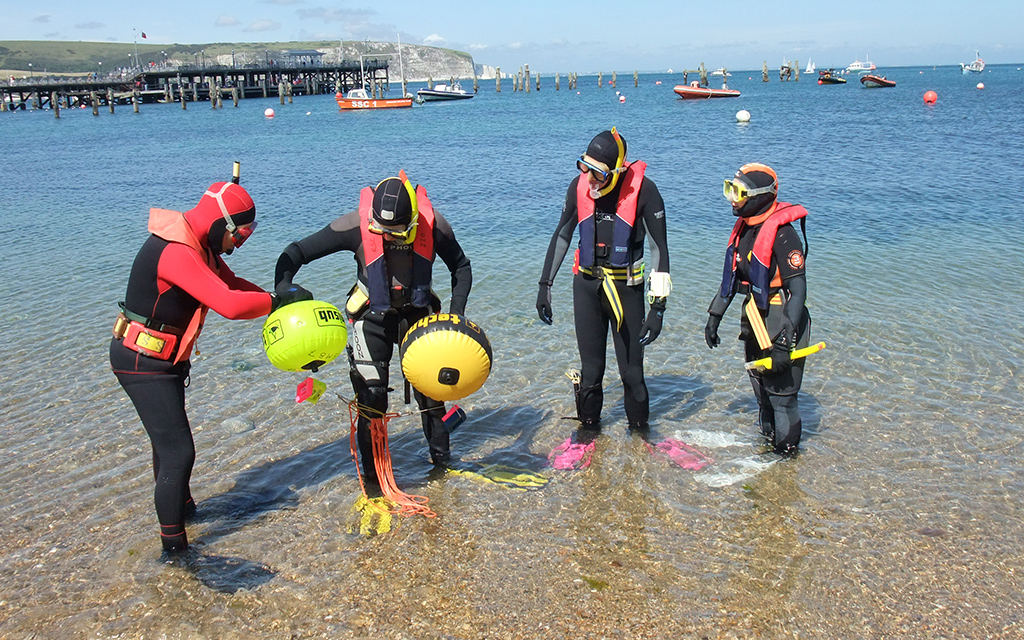 Snorkel trainees can now have lessons signed off and grades awarded through the MyBSAC app, with no paperwork required.
This enhancement comes shortly after the launch of training pathways for divers and demonstrates BSAC's commitment to growing snorkel training in the UK and beyond.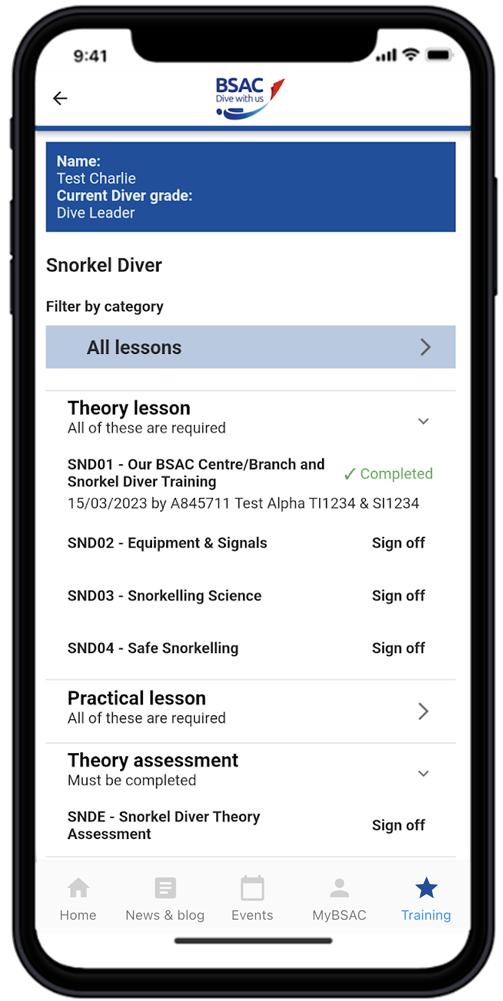 What's new
Accessed through the app, the digital Qualification Record Book (eQRB) enables instructors to sign lessons off without using paperwork.
Three snorkel courses - Dolphin, Snorkel Diver and Advanced Snorkel Diver - have been added to the app.
The lessons can be signed off by a Snorkel or Diving Instructor (OWI or above).
When an item is signed off the eQRB records the date of completion along with the instructor's details (name, membership number, instructor grade and instructor number). The instructor can also leave comments about the lesson that will be visible to other instructors.
Although the digital QRB is designed to be simple to use, BSAC has created a video, FAQs and a guide on the website to help instructors install and use the app correctly.
Useful links: