Get instant access to all your training and membership information.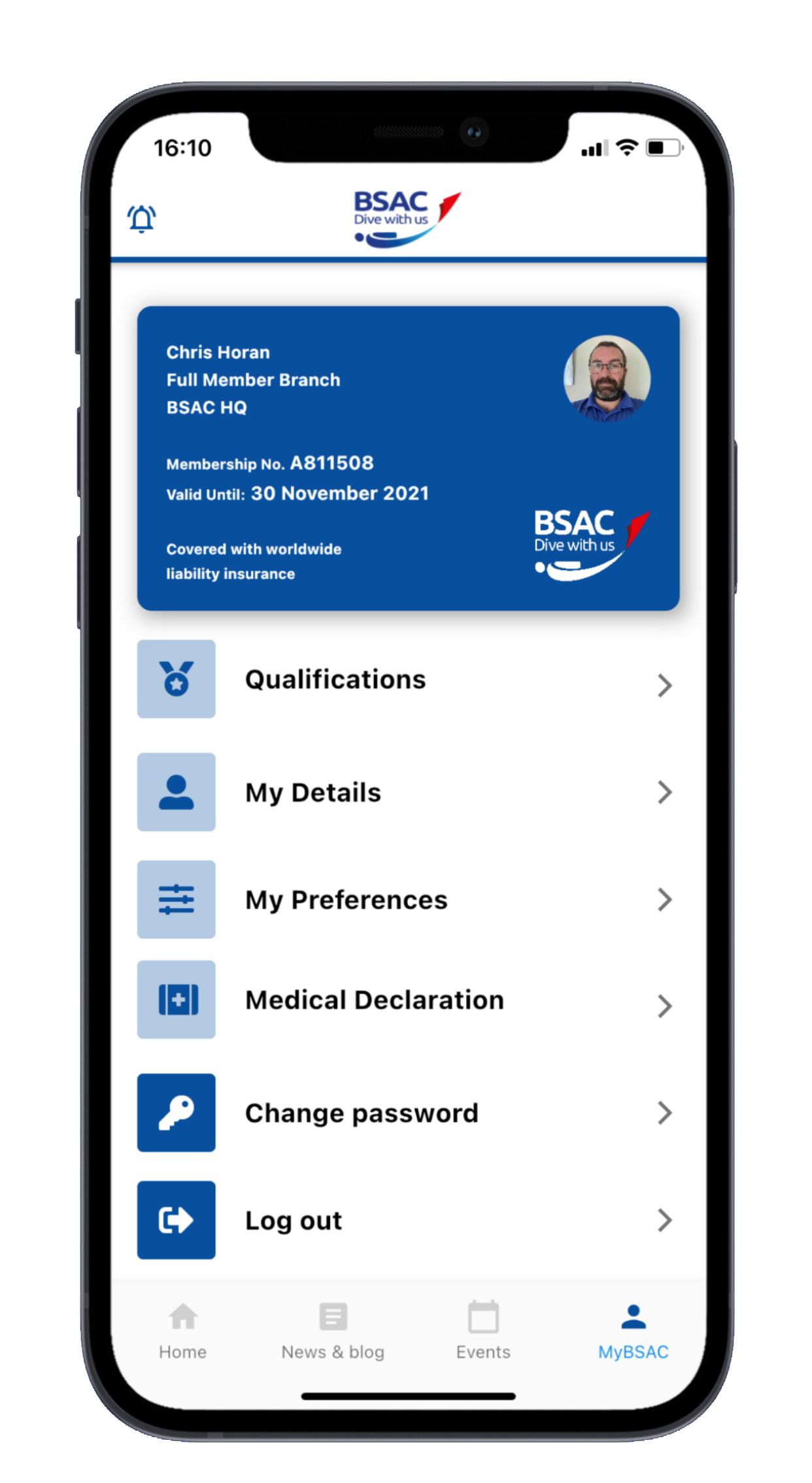 With the MyBSAC app, you have all your essential BSAC membership information at your fingertips, anytime and anywhere, saving you time to do what you love – go diving or snorkelling!
Membership & training qualification cards – access your essential BSAC membership, diving or snorkelling qualification anytime, anywhere
Medical form – view your current fitness to dive details
Membership information – including your current plan, membership number, renewal dates and core information linked to your membership
Keep training – book via MyBSAC app onto your next training event
Instant updates – edit your personal details directly to ensure they are always up to date
Stay connected – with direct links to the BSAC blog, news, and views


What to do next
The MyBSAC app is now available to download on your iOS and Android devices. More information and a guide for the app can be found online.
Note: if you download the App before the launch email there may be a few issues still to resolve.
Unsure how to use the MyBSAC app or have a question? We're here to help – contact us.