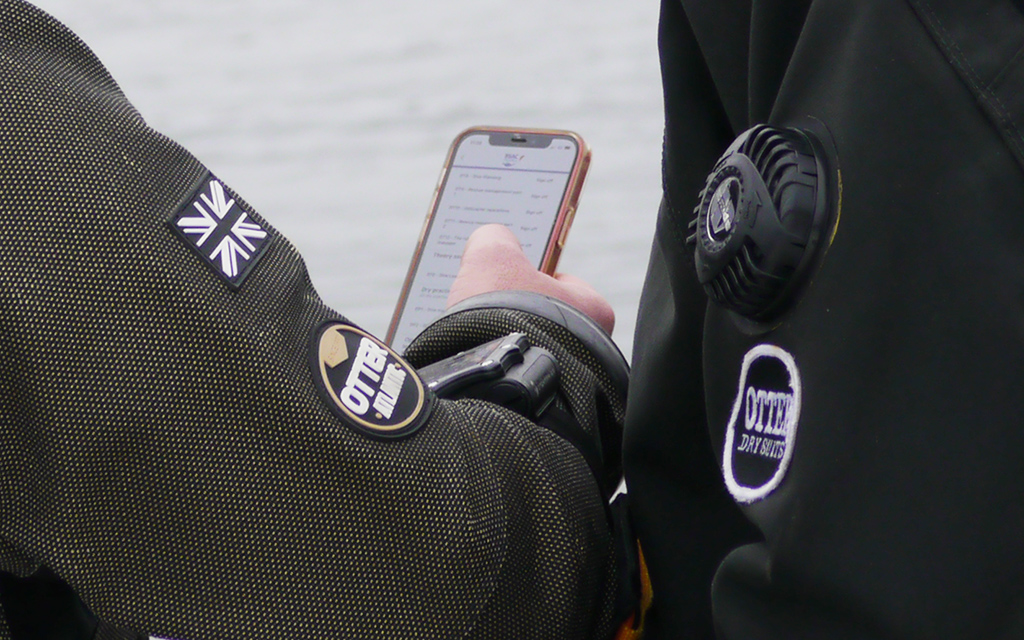 Diver training recorded using the MyBSAC app continues to reach new milestones, as members and instructors discover the benefits of training on-the-go.
The MyBSAC app is available to members for free via the Apple Store for iPhone and Google Play for Android devices. The app offers a range of features that allow divers to track their progress, view their qualifications, and access training materials.
Lesson sign-off was added to the app in February 2023, and within just two months had already surpassed 20,000 sessions recorded.
Snorkel training and the new Oxygen Administration Skill Development Course (SDC) have also been added to the Digital Qualification Record Book (eQRB).
More SDCs including the brand new Deeper Diver module are scheduled to join in the near future.
MyBSAC app in numbers

55,000+

lesson sign-offs

1,000+

sign-offs of the first practical lesson - which is the first Ocean Diver sheltered water lesson (OS1)

50

people signed off for Sports Diver depth progression to 40m
Benefits to instructors
Visible to those with an instructor qualification, an additional 'Training' tab in the app's navigation links to the BSAC training programme of diver grades, broken down into individual lessons. Records are secure and only accessible to other BSAC instructors, wherever they're based across the world.
Thanks to access to the training system on smartphones, BSAC instructors are no longer reliant on members not losing (or always bringing with them) their Qualification Record Books (QRBs). In clubs, Branch Officers with access can view member training progression in the Club Management System.