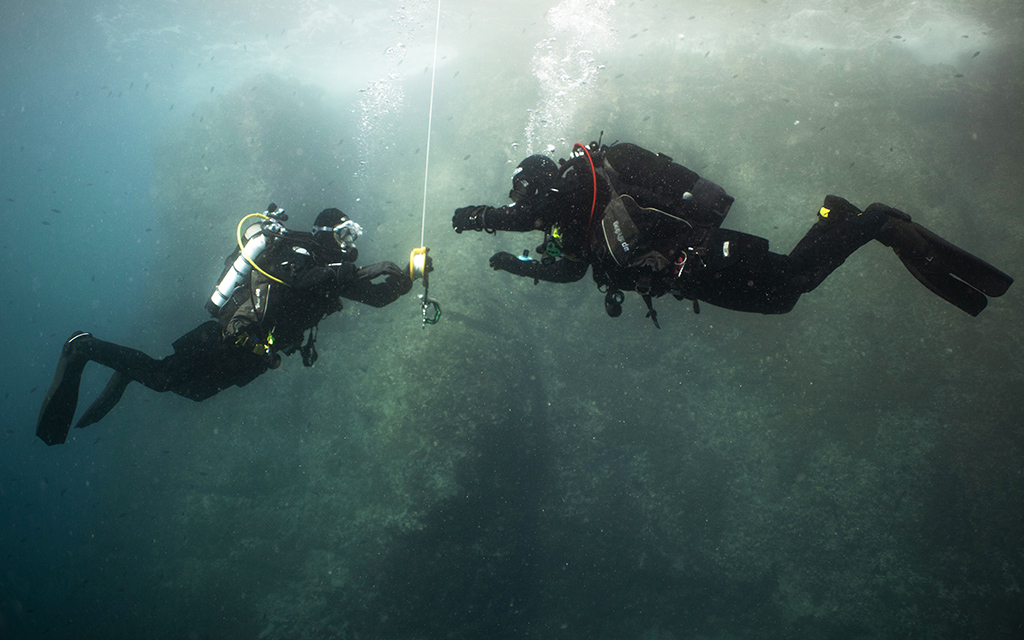 Key updates have been made to BSAC's Sports Diver qualification, which now includes an optional deeper qualification depth of 40 metres.
The updates have been designed to reflect the latest diving safety recommendations as well as give more choice to both instructors and students in relation to depth progression.
The Sports Diver syllabus also includes updated Basic Life Support (BLS) and Automated External Defibrillator (AED) content, which have been adapted to include the latest first aid and safety guidance.
Sports Diver students can now opt for a 40m qualifying depth, based on appropriate progression dives. This entirely optional depth progression was decided by the National Diving Committee based on modern understanding of the factors that limit deep diving, performance of modern equipment and the quality of Sports Diver training.
BSAC Head of Diving and Training, Dom Robinson, said the updates were part of an ongoing review of BSAC's Diver Training Programme.
BSAC is committed to updating our training where that is appropriate, and this is particularly important for safety related topics such as BLS and AED. I'm pleased that the Sports Diver training has been updated and look forward to the release of the revised Oxygen Administration and Dive Leader courses in the next few months.
Following the introduction of the new updates, all the Sports Diver course materials, including the student pack, are now available in digital format only – either via digital training packs or eLearning. The price of the Sports Diver training pack remains unchanged.
Students can also continue with the old Sports Diver course materials if they are already part way through. Depth progression in line with the revised materials can either be recorded using the MyBSAC app or via PDF.
BSAC instructors are now being asked to familiarise themselves with the updates to ensure their instruction is in line with the new materials. Instructors can download the new Sports Diver instructor manual at bsac.com/instructorresources
Sports Diver course
For more information about Sports Diver, go to bsac.com/SD