Photo by Natasha Ewins, courtesy of MCS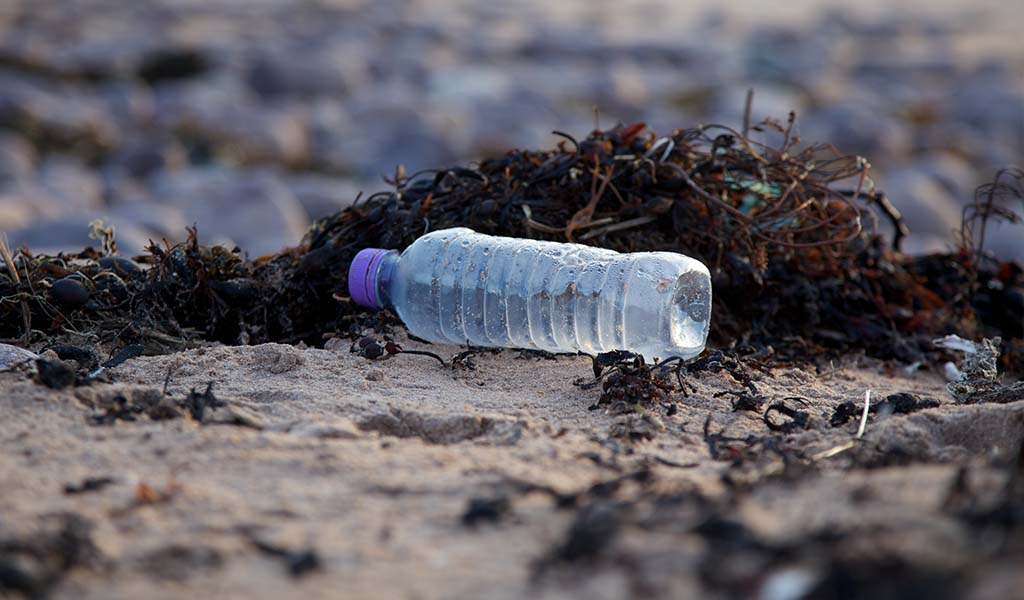 BSAC is removing non-refillable water bottles from all its national and regional training events as part of the club's pledge to eliminate single use plastic from its day-to-day operations.
Hot on the heels of removing the single use plastic wrapper from SCUBA magazine, BSAC organisers will now no
longer supply single use water bottles or plastic cups on any of its national and regional training events. This includes the Instructor Training Scheme and regional Skill Development Courses, and will be in place across the organisation by the end of the year. All course participants will be encouraged to bring their own refillable water bottles instead.

The BSAC stand at the recent Birmingham Dive Show was also single-use plastic free and BSAC clubs are now being encouraged to adopt the pledge on dive trip and club activities.

BSAC's Chief Executive Mary Tetley said the roll out of the single-use plastic commitment was an essential move.
Single-use plastic is the biggest marine pollution issue our oceans and marine life are facing and as divers and sea-users, we should be working together to reduce our plastic usage.
BSAC has committed to eliminating single-use plastic from all BSAC branded products by World Oceans Day on 8 June 2020. Mary added:
With less than 23 per cent of single-use plastic water bottles ever making it to recycling globally, BSAC is looking to significantly reduce unnecessary plastic usage across the whole organisation.
Get involved in the BSAC Marine Clean 2018
Join many clubs and BSAC members around the country helping to turn the tide on plastic polluting our oceans and environment.
Marine clean as you dive – get together with your club or your dive buddies and organise an Underwater Litterpick – or commit to be an 'Underwater Litterpicker' on every dive. The Underwater Litterpick resources will help you get started.
Clean up topside – whether it's part of a family day out to the beach, your surface interval on a club trip or a more organised group effort, make every trip to the coast a chance to have a tidy-up. Beach Cleans – which can also include roads and areas leading up to a beach – can really make a difference in the amount of debris getting into our oceans.
Check out all the BSAC Marine Clean 2018 activities to get involved in.


Want to support BSAC campaigning? The more members we have, the stronger our voice is.
Send your postcode to hello@bsac.com and we'll help you find the right scuba club for you. Or if you fancy a chat call us 0151 350 6226 (Mon - Fri, 9 - 5:30).
You can also join BSAC online today.