BSAC has launched a special expedition to commemorate the 75th anniversary of the D-Day landings next year and is looking for clubs and members to get involved.
The 6 June 2019 will mark 75 years since the Allied landings on the coast of Normandy and the beginning of the liberation of France. BSAC will commemorate the event with Normandy 75, an ambitious expedition which aims to bring together clubs and divers over the space of a week next summer to dive some of the war wrecks lying off Normandy's beaches.
Photo by Martin Davies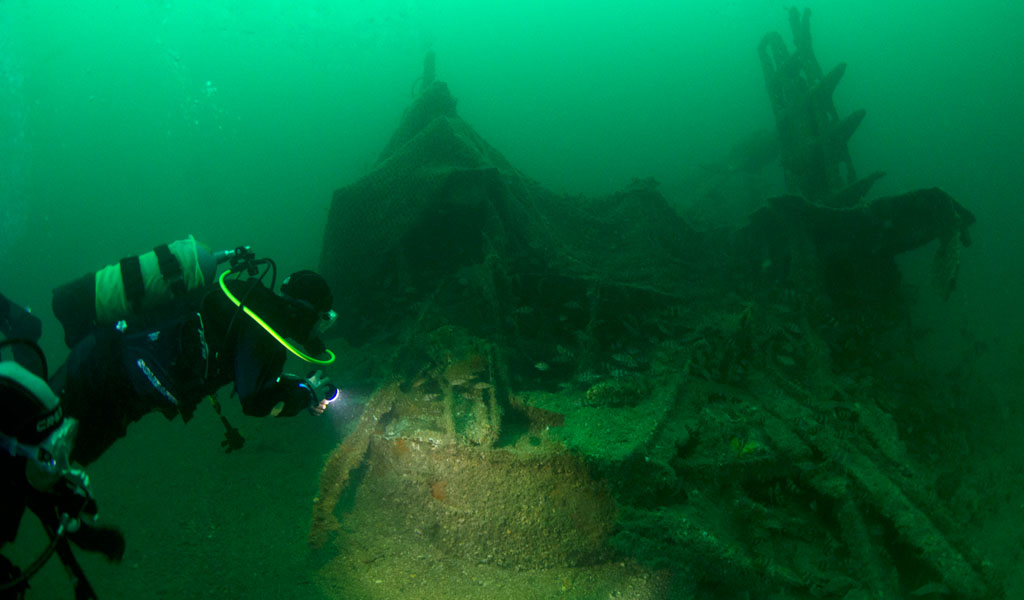 Normandy 75 expedition – get involved!
Normandy 75 will run from 26 July to 3 August 2019 and the countdown is now on for clubs to get involved.
The expedition will include two specially chartered hardboats as well as the opportunity for clubs to bring their own RIBs or to book their own hardboat. Full guidance and support will be provided by the Normandy 75 team, including wreck sites and dive planning. Guidance on charter boats - both from the UK and over in France – will also be made available for clubs looking to book their own hardboat.
BSAC's Underwater Heritage Adviser, Jane Maddocks said that Normandy 75 was 'an amazing opportunity to get involved in something very special'.
This is a significant anniversary for our maritime history and the chance to bring together a large number of divers to mark the occasion and the sacrifice made will make for a truly remarkable expedition.
How to get involved in Normandy 75
There are several ways you and your club can take part:
Bring your club RIB to Normandy be part of a multi-club expedition
Charter a hardboat for your club or group of divers to join Normandy 75.
If you are planning on bringing your club's RIB or are looking to charter a hardboat, please register your club's intention to take part in Normandy 75 - click to register your interest.
Interested but would like more information?
Read our Normandy 75 FAQs
Still, have a question regarding Normandy 75?
Please email the team at normandy75@bsac.com