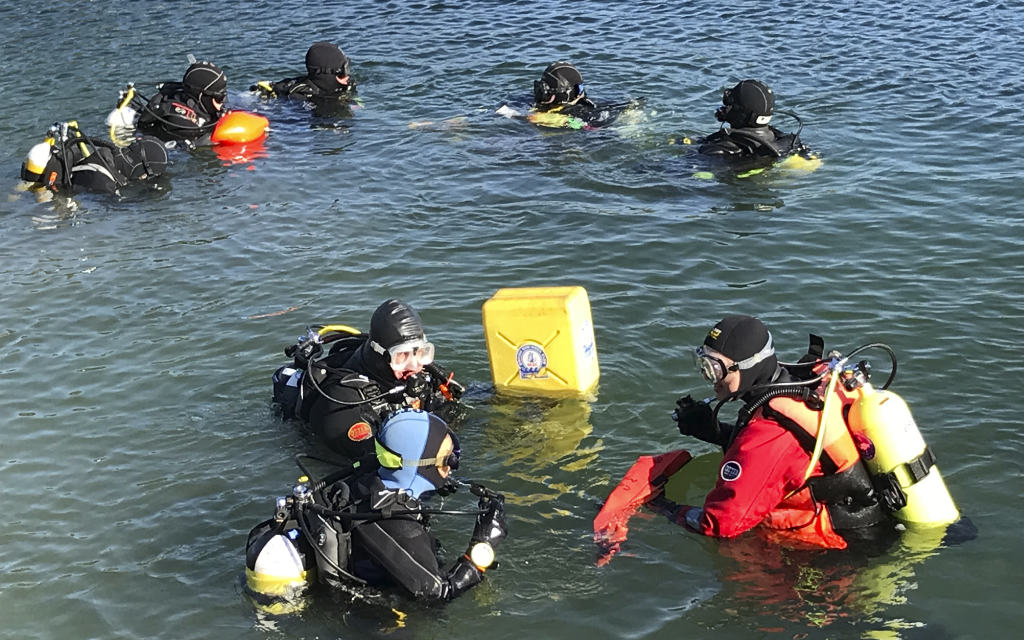 Diver Training Days (DTDs) and expeditions are a popular choice amongst divers wishing to improve their skills - take a look at what our members are saying about them...
Created to offer additional practical support as divers progress through their training, the Diver Training Days and training expeditions have previously proved invaluable to many BSAC members. Whether there are particular skills you want to practice or learn or just general diving experience you are looking to build, DTDs and training expeditions can be tailored to your circumstances to ensure you get the most out of them as possible.
They can also support members looking to gain or brush up on specific diving skills that may not be available in-branch, due to lack of instructors. Members can also use them to catch up on any missed training session, such as rescue skills.
The scheduled Regional Training Days can now be booked at bsac.com/trainingdays. The dates and locations for upcoming DTDs and expeditions are:
Members can also request a Training Day if one is not available for their area by contacting their Regional Coach.
What our members are saying
Little did I know that this course was so much more than just skills, it opened up an entire new network of divers who I would have probably never met, these guys and I became a team during this event, supporting each other with our various skills and differing backgrounds as we all had the same shared goal. That team developed even further to become friends. Would I do this expedition again? Yes, in a heartbeat.
Graham Wigham - Fell Divers
I was from a University BSAC branch and we face issues in getting people trained to higher levels as most of our training focus's on Ocean and Sports Diver. The trip was so good for me to be able to have instructor time to learn and develop my skills, and also to all learn from other divers. My confidence in diving grew a lot throughout the trip and I would 100% recommend it to others! We've all became good friends and still cross paths in the BSAC / diving bubble! A great way to learn and also network!
Rosie Horner - Liverpool University Sub-Aqua Club
I initially didn't sign up as the trip was practically in my back yard but when a last minute space opened up I filled it and I'm so glad I did. I learnt new dive sites I'd never come across before and had a blast meeting other DL candidates from around the country. I signed off a number of skills without feeling like it was part of a training course - it was just a few days of going diving.
Lloyd Pickering - Tees Valley Divers