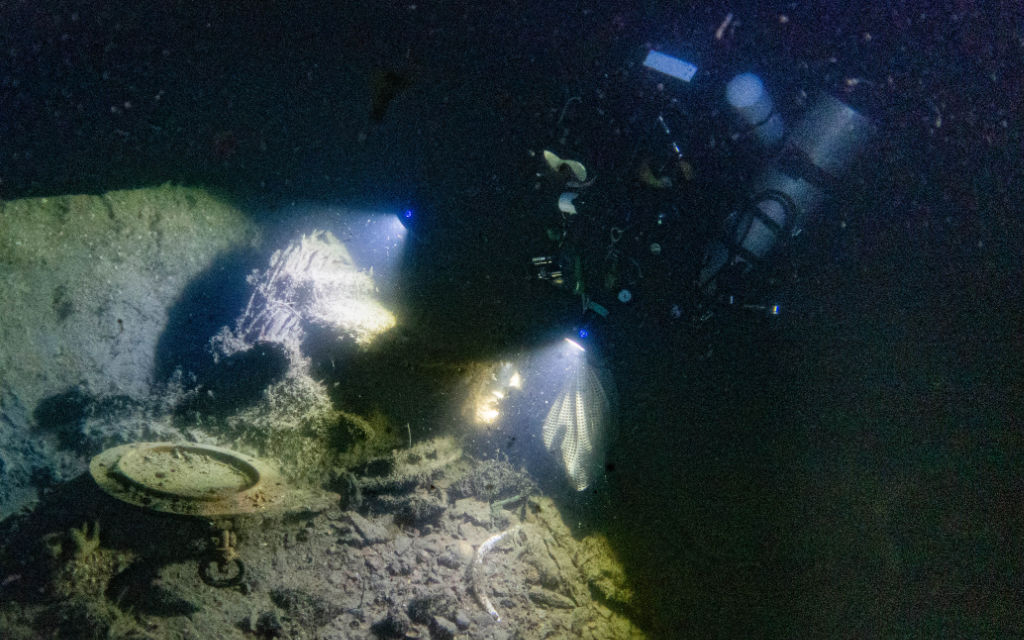 Following years of searching, the WW1 wreck of HMS Jason - which had been lost for over 100 years - has been located and dived by BSAC divers.
HMS Jason was an Alarm Class Torpedo Gunboat used for minesweeping when it hit a mine in 1917 off the east coast of the island of Coll, Scotland. The wreck was originally added to nautical charts in 1919 but had since been removed as no reliable location could be determined. The 25 casualties are remembered in Oban's Cathedral Church of St John the Divine.
Over the last five years, Orkney-based SULA Diving has worked with Bob Anderson of the dive vessel MV Clasina to survey the seabed around Coll in search of HMS Jason, eventually finding a promising location for the wreck.
Lost in Waters Deep
(a project researching First World War naval losses) researched the history of the vessel and on 12 and 13 April the Gasperados team dived the wreck in 93m of water.
The Gasperados team includes BSAC divers from several branches including BSAC Head of Diving and Training, Dom Robinson. It is led by Steve & Barbara Mortimer who also located
HMS D1
and
conclusively identified U-95
.
The Gasperados are the first to dive the wreck and confirm its identity as the HMS Jason, finally putting to rest the 100-year-old mystery of its exact location. The location of HMS Jason has been passed to the Ministry of Defence and it is hoped that it will be given appropriate protection.
BSAC National Instructor Fran Hockley took this video of her incredible dive:
For more information and photos of the wreck and the history of HMS Jason, head to the Lost in Waters Deep website.