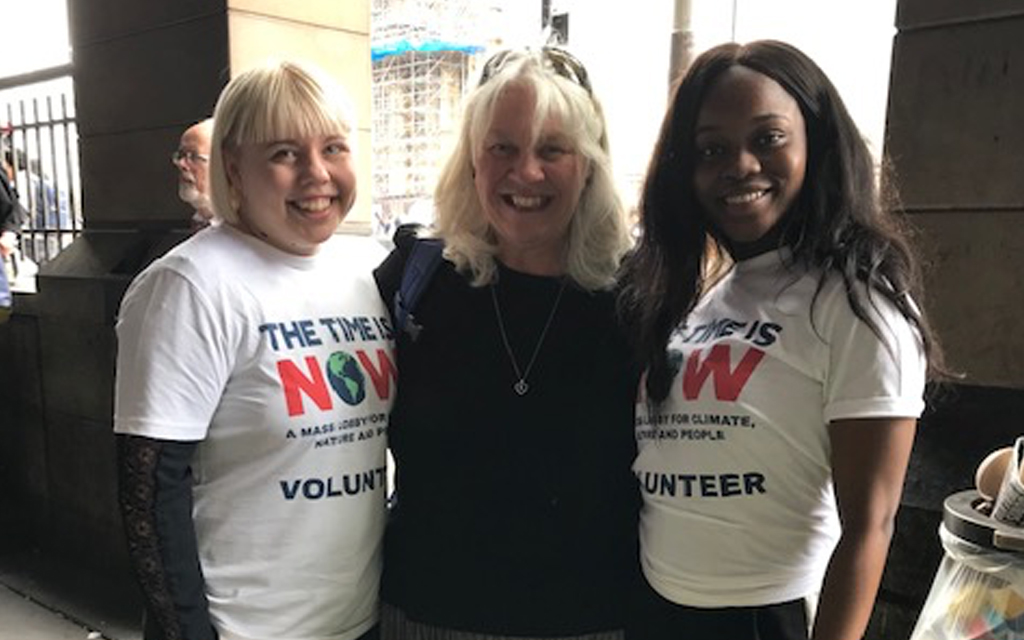 BSAC'S Chief Executive recently joined over 12,000 'The Time is Now' marchers in London calling for urgent action to tackle climate change and its impact on the natural world.
Mary Tetley flew the flag for BSAC and its members at the march in June, which saw thousands converge on Westminster to highlight the impact pollution and climate change is having on our waterways, nature and green spaces.
Speaking after the event, Mary said she was encouraged by the numbers of people who joined the march and the diverse range of organisations they represented.
There can be no denying the devastating impact climate change and pollution is having on our environment, and the time is now for us to undo that damage.
Organised by the Climate Coalition and Greener UK, the Time is Now march was supported by a host of organisations, including BSAC, the Sport and Recreation Alliance, the Marine Conservation Society, WWF and the Wildlife Trusts.
The mass lobby was also an opportunity for marchers to meet with their MPs and directly call for further action on climate change, with over 195 MPs turning out to meet their marching constituents.
Find out more:
Want to support BSAC's campaigning for snorkellers and divers? The more members we have, the stronger our voice is.