Photo by Natasha Ewins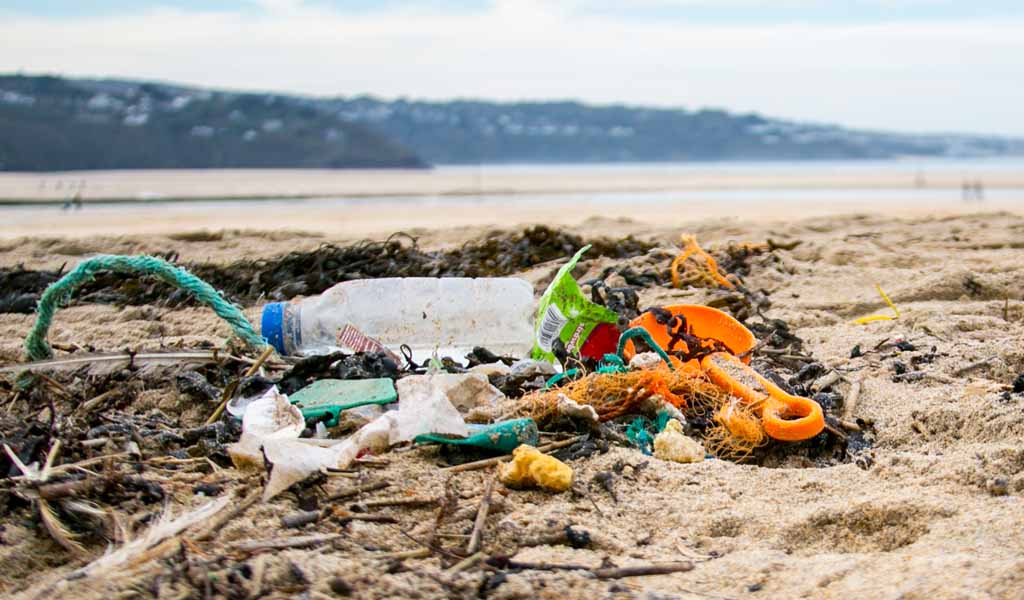 BSAC issues call to action to divers and snorkellers to help tackle the rising tide of marine litter.
With the impact of last year's Blue Planet 2 series bringing marine pollution into sharp focus, BSAC is inviting members to embrace the BSAC Marine Clean ethos this dive season.
Clean up this summer with the Marine Clean 2018
Marine litter has become a devastating problem, largely as a result of our increasing use of non-biodegradable and single-use plastic and damaging waste disposal. Over the coming months, BSAC members will be encouraged to include Marine Cleans into their everyday diving and dive trip plans as well as club and family get-togethers – on, in and around the water.
It may be as simple as popping a discarded drink can into your BC pocket on a dive or picking up litter as you stroll on the beach. You could organise a club `Underwater Litterpick' or get your family and friends involved in a beach clean while away on a dive trip.
Whatever you can do this summer, sign up to the BSAC Marine Clean 2018.
When you consider that a typical plastic bottle can take a staggering 450 years to break down completely, the impact on our marine environment is shockingly clear. Working together, we can help to turn this tide.
- Mary Tetley, BSAC Chief Executive.
How to get involved in the Marine Clean 2018
Marine clean as you dive – get together with your club and organise an Underwater Litterpick – or commit to being an 'Underwater Litterpicker' on every dive.
Clean up topside – whether it's part of a family day out, your surface interval on a club trip or a more organised group effort, make every trip to the beach or coastline a chance to have a tidy up! Beach Cleans – which can also include roadsides and areas leading up to a beach - can really make a difference to the amount of debris reaching our oceans.
Do it – share it! – collect, capture and upload your Marine Clean 2018 pictures and success stories. From a photo of the litter you collect, to a pic of your Underwater Litterpick or Beach Clean team in action, share your BSAC Marine Clean efforts on social media using the hashtag #bsacmarineclean to show your support and be entered into the prize draw. View Marine Clean 2018 entries.
Check out all the BSAC Marine Clean 2018 activities to get involved in.
Want to support BSAC campaigning? The more members we have, the stronger our voice is.
Send your postcode to membership@bsac.com and we'll help you find the right scuba club for you. Or if you fancy a chat call us 0151 350 6226 (Mon - Fri, 9 - 5:30).
You can also join BSAC online today.