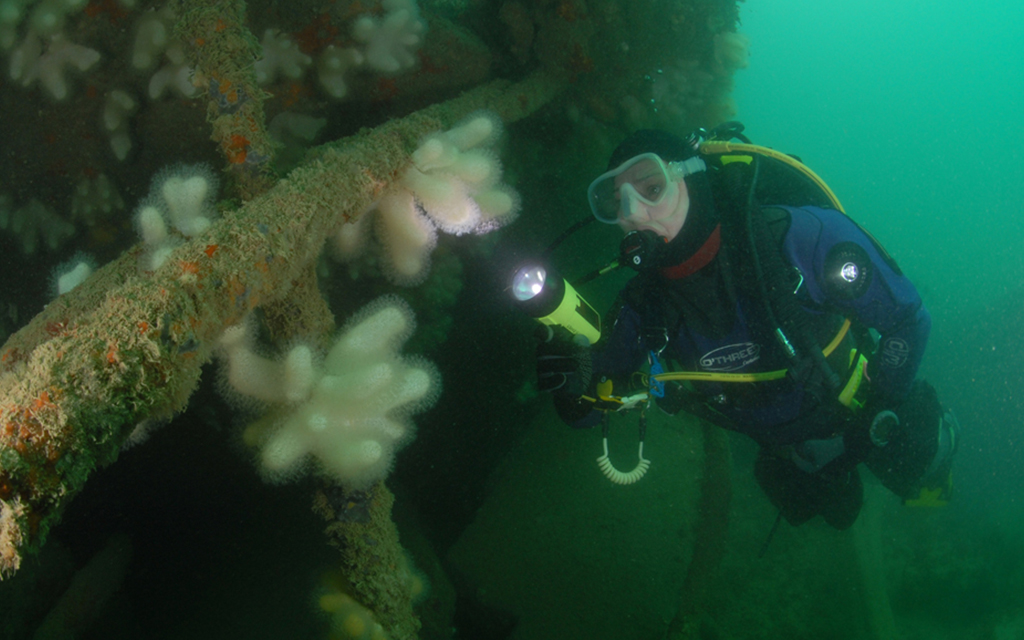 Portions of the floating Mulberry harbours and tanks used in practice for D-Day off the South Coast are among wreck sites to have recently been granted permanent protection under the Ancient Monuments Act.
The newly protected wrecks are among the last examples of the significant engineering achievements needed for the D-Day landing and were awarded their monument status in time for the 75th anniversary of the invasion in June.
The protected sites include six concrete structures built as replica landing craft for troop training and sunken Valentine tanks that were lost, along with crew in Poole Bay during D-Day assault rehearsals. Portions of the Mulberry floating harbours off Pagham Harbour are also to be protected, as are two Centaur cruiser tanks and two armoured bulldozers which were lost when a 286-ton landing craft capsized off Selsey Bill, West Sussex, en-route to Normandy on D-Day.
BSAC Wrecks and Underwater Heritage Advisor Jane Maddocks said:
It is really good news that these nationally-important remains of the preparations for the D-Day landings are now protected. So much of the work done to get these sites recognised has been by BSAC members, especially Portsmouth and Southsea Sub Aqua Club and the Isle of Purbeck Sub Aqua Club who have the enthusiasm and the skills to make a real difference.
For more information visit:
Ready to start your scuba adventure? Join a BSAC club.