Photo by Frédéric Osada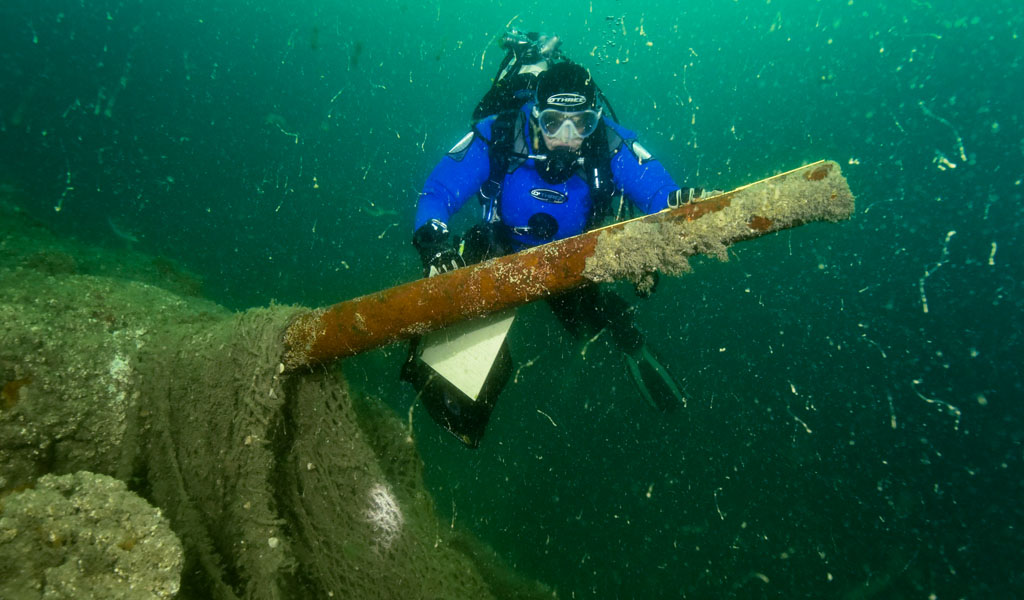 Normandy 75, BSAC's project to commemorate the 75th anniversary of the D-Day landings, has had a fantastic response from clubs and members with all places now filled on the specially chartered hardboats.
Next June will be 75 years since the Allied Landings on the coast of Normandy and BSAC aims to mark the occasion by bringing together the boats chartered by the project team.
D-Day project gears up
Another two hardboats will join the team, chartered by Guildford Sub-Aqua Club and Nekton Sub-Aqua Club for a week's diving from 26 July to 3 August. The project will also be joined by club RIBs from other BSAC branches, including Clidive, Southsea, Ashbourne, Leicester Underwater Explorers, Ariel, and North Dorset Sub-Aqua Clubs.
BSAC's Underwater Heritage Adviser, Jane Maddocks said that there was still time for other clubs to bring their RIBs as part of Normandy 75, which will include a commemorative event and the opportunity to lay wreaths for the fallen. Jane goes on to say:
BSAC's Normandy 75 commemoration is the chance to get involved in something very special. This is a significant anniversary in our maritime history and the chance to bring together a large number of divers to mark and remember the sacrifice made by the fallen will make for a truly remarkable event.


More info on Normandy 75 and ways you can still get involved
If you need help finding a club please email hello@bsac.com and we'll send you your three nearest scuba clubs. Or if you fancy a chat call us 0151 350 6226 (Mon - Fri, 9 - 5:30).