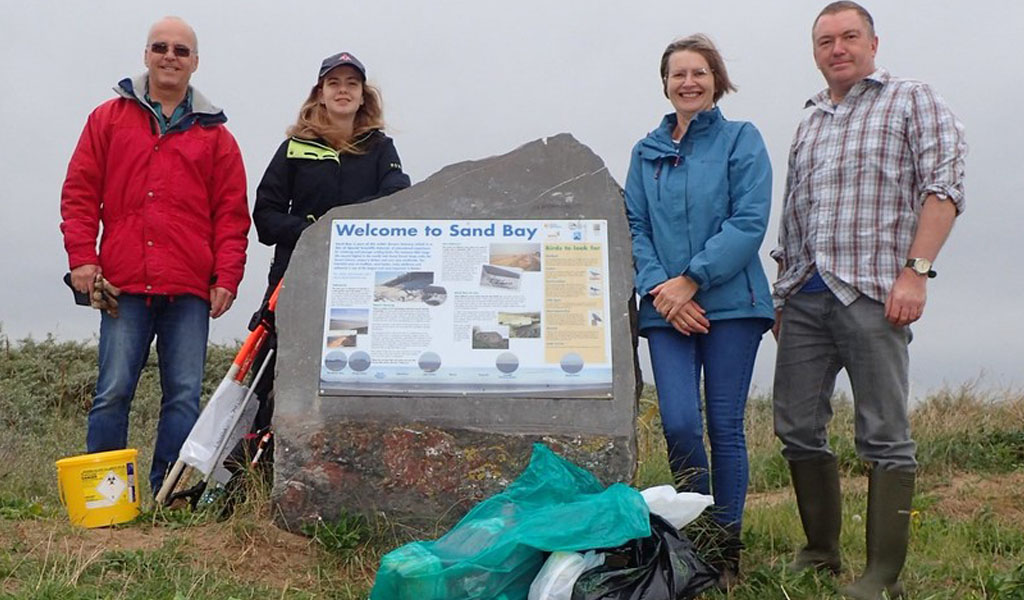 There's still time to enter your clean up pictures into BSAC's Marine Clean 2018 photo competition.
Launched earlier this year as part of BSAC's Marine Clean initiative, the competition is looking for more photos of club and individual litter clean ups, both topside and underwater.
Deadline has been extended BSAC Marine Clean photo contest
The deadline has been extended to 30 October 2018 to allow for entries coming out of late-season dives and clean-ups to be submitted.

From group or individual beach cleans to underwater litterpicks and surface interval clean ups, if you have a photo of your marine litter haul and activities, then enter them before the end of October – and you could win an Apeks regulator worth more than £500!

The photo competition is part of BSAC Marine Clean 2018, a club-wide initiative to encourage members to get involved in tackling the tide of plastic and other marine litter blighting our oceans.
It could be a photo of the litter you collect topside, or a pic of your Underwater Litterpick or Beach Clean team in action.
How to enter
Share your Marine Clean efforts on Instagram or Twitter using the hashtag #bsacmarineclean.
Alternatively, enter your Marine Clean photos using the online form to show your support and be entered into the prize draw.

Get involved in the BSAC Marine Clean 2018
Join BSAC members from Bristol (featured image) and the many other clubs and BSAC members around the country helping to turn the tide on plastic polluting our oceans and environment.
Marine clean as you dive – get together with your club or your dive buddies and organise an Underwater Litterpick – or commit to be an 'Underwater Litterpicker' on every dive. The Underwater Litterpick resources will help you get started.
Clean up topside – whether it's part of a family day out to the beach, your surface interval on a club trip or a more organised group effort, make every trip to the coast a chance to have a tidy-up. Beach Cleans – which can also include roads and areas leading up to a beach – can really make a difference in the amount of debris getting into our oceans.
Do it – share it! Collect, capture and upload your Marine Clean 2018 pictures and success stories. View Marine Clean 2018 entries.

Check out all the BSAC Marine Clean 2018 activities to get involved in.



Want to support BSAC campaigning? The more members we have, the stronger our voice is.
Send your postcode to hello@bsac.com and we'll help you find the right scuba club for you. Or if you fancy a chat call us 0151 350 6226 (Mon - Fri, 9 - 5:30).
You can also join BSAC online today.