Exclusive deals for BSAC members with Otter Drysuits! Current BSAC members can get 10% off RRP on Atlantic and Britannic MK2 Telescopic suits.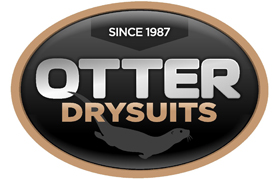 Otter Watersports, based in Bradford, are celebrating more then 30 years in the diving industry specialising in made to measure drysuits. They have always been quality driven and have a second to none customer service.
Technical Diving
Recreational Diving
Made to measure suits


This offer is exclusive to current BSAC members! No other organisation or individual is offered this.


A big thank you to JJ and all the staff for my excellent `Atlantic` drysuit. Fantastic to dive in, so very comfortable
- Mike Capper
How to take up this offer
The offer is exclusive to BSAC UK and overseas members.

To claim your 10% exclusive discount, you will need your BSAC membership number. You can submit a MTM form on the checkout section on the Otter Drysuit page which has a notes section (you would need to put the membership number in the notes).

There is no minimum age – all current BSAC members are eligible for the Otter Drysuit deal.

Get access to exclusive BSAC member offers like this
Join online, or renew your membership now to make the most of exclusive BSAC membership benefits.


Join now Renew your membership
BSAC members save £££s every year using BSAC benefits.
Join BSAC today and start saving on everything from scuba gear, diving holidays and diver insurance, to everyday purchases on food, online shopping and retail with BSAC Plus. Click to join BSAC today.