BSAC's Try Tec is returning to Chepstow on 18 and 19 May, with two days of all things technical at the National Diving and Activity Centre (NDAC).
Building on the success of previous Try Tec events at Chepstow, Stoney Cove and Vobster, this year's Try Tec NDAC weekend will offer even more opportunities for BSAC members to have a go at Closed Circuit Rebreather (CCR) diving or build their existing tech skills.
Try Tec is open to both BSAC members and non-members alike.
Try technical diving
Try Tec is ideal for divers thinking of moving over to CCR, divers looking to get into tech or improve their technical skills or rebreather divers interested in trying out another unit, with sessions available using AP, Poseidon, Liberty and Red Bare.

As well as the usual Try Rebreather taster sessions, there's also a new range of Try Tec experience packages available, including:
CCR and Scooter Experience (Sports Diver and above)
CCR Experience (Sports Diver and above)
Try Tec Skills Experience Day (entry level Ocean Diver) - this experience has been cancelled now but if you would like to find out more about getting started in Technical Diving please contact the team, email drt@bsac.com or call 0151 350 6203 (Mon - Fri, 9am- 5:30pm)
There will also be a social evening, including talks by the BSAC Tech team, at the nearby Huntsman Pub on Saturday evening (18 May).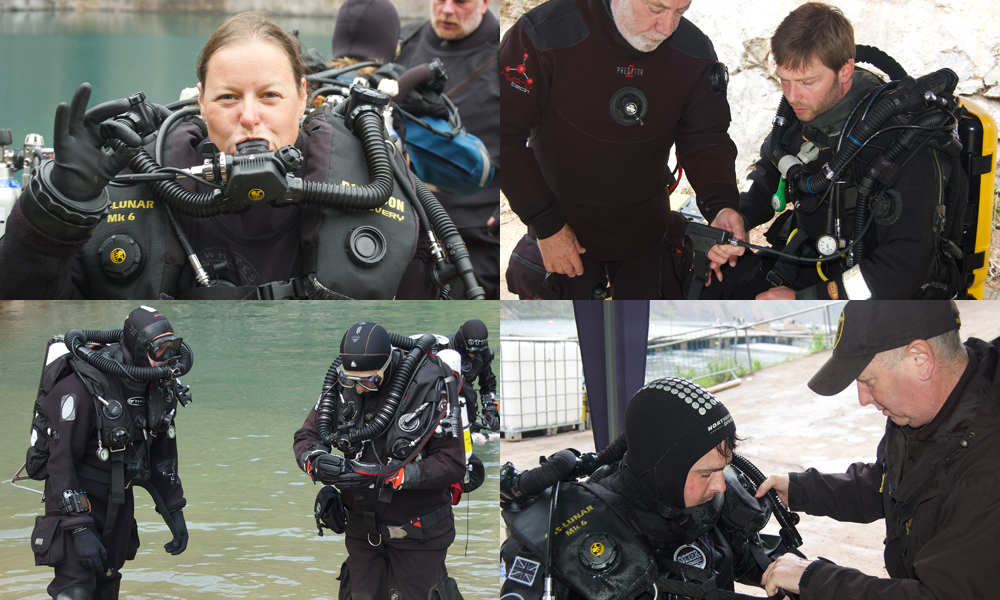 BSAC Technical Group Leader Sophie Heptonstall said Try Tec at NDAC offers the perfect opportunity for the CCR and 'tech curious' to come and have a go.
This latest Chepstow event is building on the Try Tec event concept in response to growing demand. There will be more opportunities for divers from Ocean Diver and above to explore tech diving and find out more about how to get involved.

Places for the Try Tec sessions can be booked online. Spaces on the Experience packages are limited so early booking advisable.
More info on Try Tec NDAC 2019, package prices and bookings
If you need help finding a club please email hello@bsac.com and we'll send you info on your nearest scuba clubs. Or if you fancy a chat call us 0151 350 6226 (Mon - Fri, 9 - 5:30).