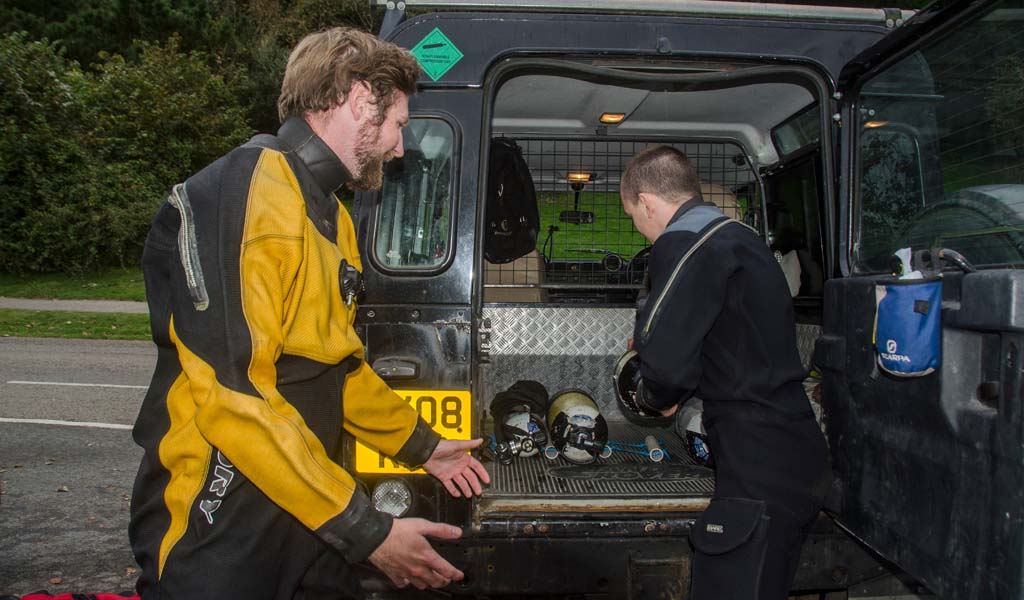 Have a dive trip booked or planned? During the rapidly changing regulations for Covid-19, any planned diving within the UK will need to be continually monitored as any trip approaches. BSAC Safety and Development manager Jim Watson outlines the considerations...
The rules in different parts of the UK are partially but not fully harmonised, with the core base number being six people able to meet socially but with different allowances for households involved. Before travelling to a different part of the UK make sure you have checked the relevant limitations.
Local restrictions
In a growing number of areas additional restrictions may be in place reflecting the current risk of transmission of the virus in that area and in an effort to control any further spread. Again, if you are travelling to, from or through such a restricted area make sure you can comply with any restrictions and that it will not affect your onward travel.
Transport
Most regions of the UK publish guidance on travelling by public transport and have specific requirements such as wearing a mask.

Travel in private vehicles is often limited to people from the same household or has additional measures where shared transport is allowed. You should check how this affects any travel plans you have.

Ferry travel, for example to Orkney, Shetland and West coast islands or to Northern Ireland and Eire will have their own specific restrictions, which may include confirming you have accommodation booked at your destination. If your travel plans include a ferry journey you would be well advised to keep regular checks with the ferry services and be aware that cancellation may be possible at short notice.
Accommodation
In most regions of the UK rules governing hotels and other forms of accommodation, whilst more restrictive, are still open to customers. Stays in private households are more limited and currently not allowed in some regions. Again, you would be well advised to keep regular checks with any booked accommodation before travelling and be aware that cancellation may be possible at short notice.
Facilities
Charter vessels are businesses and so should have their own Covid-19 secure guidelines to comply with for the safety of their customers and staff. Customers should be prepared to follow all relevant guidance provided by the charter boat skipper and help ensure Covid-19 compliance. Many if not all charter vessels continue to operate and if legislation changes limiting or preventing their operation then the charter company should inform their customers of this appropriately. It would be advisable to keep in regular contact with your charter vessel during any preparations to travel.

Stay Safe


BSAC has released guidance to help members and the wider diving community prepare for and manage safe diving during this time. Check it out.