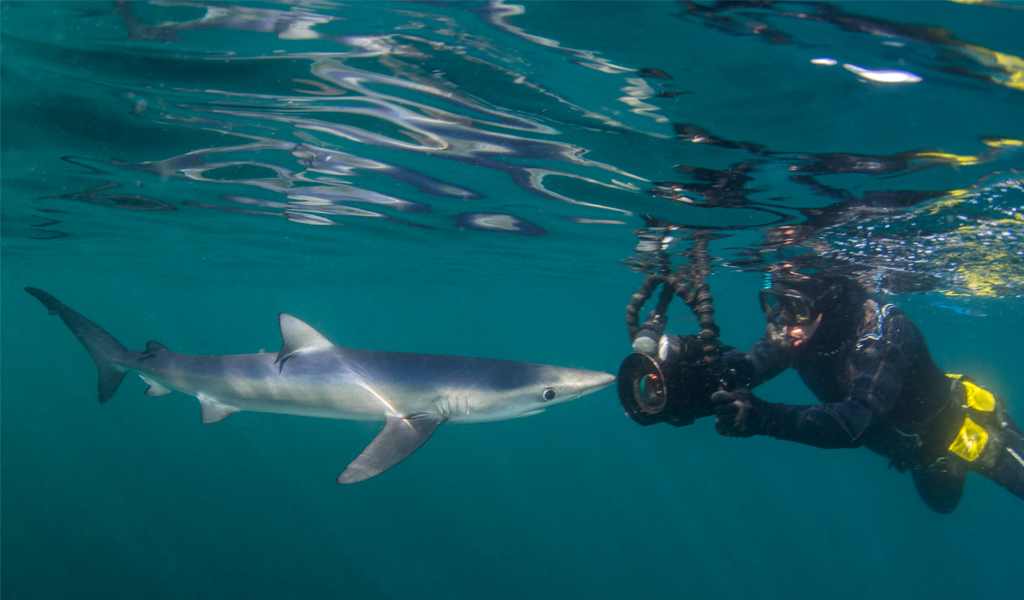 Yes, the countdown is on and 21 December will be here very soon.
No, not a mistake, 21 December corresponds to the shortest day of the year (apologies to our antipodean members). To me this represents the true turning point of the year as the days get progressively longer and it is time to start looking forward to all the opportunities the coming year provides.
Planning
Additionally, this year we have a really compelling trigger for our upcoming plans. The current BBC series of Blue Planet 2 cannot fail to inspire all divers to want to get out there and explore not just the stunning examples of marine life shown in the series but to look out for further examples of unique behaviour yet to be discovered.
Many of the examples in the series were first identified by divers like us. When you watch the series again, and why wouldn't you, look out for the examples of expedition organisation you get snapshots of throughout the programme.
A large part of the success of such series such as Blue Planet 2 is the meticulous research, planning and logistics that go into a successful expedition - all of which serves as a model example for our own planning.
Preparing
At the simplest level if you want to see a specific animal or event do your research to make sure you go when the chances of success are high and not when the costs are lower. You might also need to consider undertaking further or specialist training.
You could look to maximise your time in water safely by taking nitrox training, hone your personal skills so that you can avoid damaging that fragile marine life you have travelled to enjoy or learn how to take great photographs underwater using your camera or GoPro effectively to capture your own blue planet.
Whatever you decide, planning for it to ensure it provides what you need, rather than what an instructor wants to 'sell' you, is essential as is finding the right instructor.
Project
The final programme in the Blue Planet series promises to challenge our understanding and misuse of the marine environment and will undoubtedly encourage us all to take more active steps to reduce our personal impact on the environment.
For many, it may trigger ideas for projects to get involved in, including underwater and beach litterpicks, ghost fishing removal and dive site adoption.
Whatever the project it is important they are properly planned and executed safely and that may entail submitting a risk assessment to help ensure all risks are properly considered and the activity doesn't generate an alternative hazard to the marine environment.
To be continued…
Happy Christmas
Think SAFE – Dive SAFE
Jim Watson
BSAC Safety and Development manager