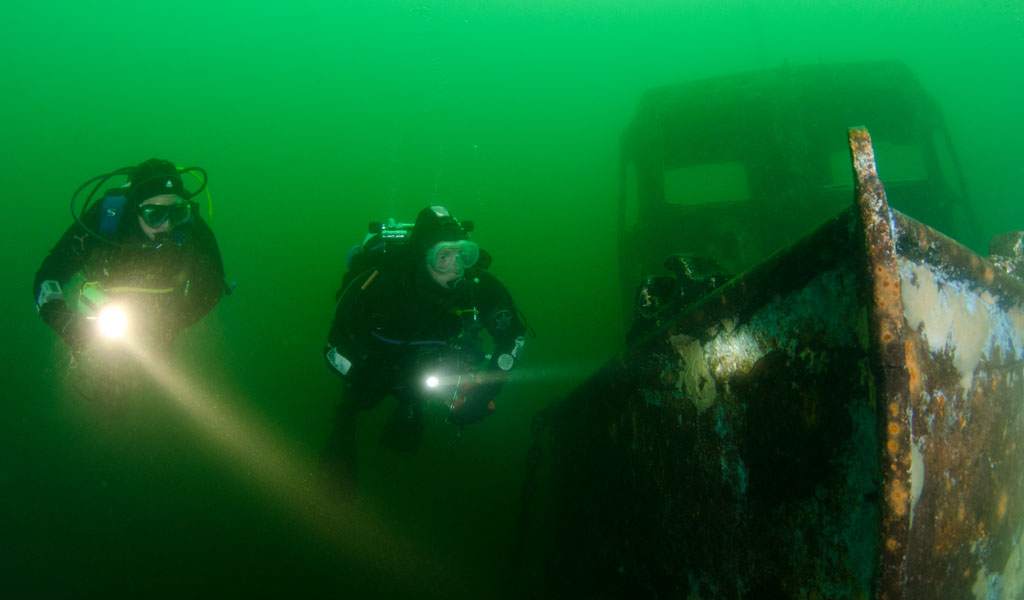 Safety talk is normally focussed on keeping divers safe from physical injury or damage. However, personal security is just as important, either for ourselves or for those we may be responsible for.
There aren't many legal implications and laws surrounding recreational diving, but a recent news item has highlighted the legal implications if you disregard any laws that do apply.
Scuba diving and the law
In this instance, although the diver concerned was operating in a commercial rather than recreational capacity, the penalty for him and his boat skipper were significant in the form of up to 4 years in prison. Read Pair guilty of plundering HMS Hermes shipwreck for more on this.
Clearly in this instance, the activity was not of recreational diving, but the need to comply with the laws relating to wrecks would apply equally to recreational divers as well.
It is worth remembering that 'ignorance of the law' is not a defence. However, BSAC has no interest in placing members at risk and so we publish news items such as this as part of an ongoing process of education of members to ensure you are properly informed and do not make inadvertent mistakes, such as failing to declare items recovered from underwater to the Receiver of Wreck or not complying with the Marine Management Organisation (MMO) updated marine licensing guidance.
Perhaps the simplest and best policy when diving is to look but don't touch and to take only photos and memories? However, if you do have the need to disturb or recover anything underwater make sure you are aware of the rules. They are there to help you avoid getting into difficulties. The following are some examples and not an exhaustive list...
Wreck Protection
An increasing number of wrecks have protection of one level or another and in planning your diving you need to take account of this and act accordingly. Some sites do not allow diving at all, some require permission from a licence holder, and others whilst allowing diving have strict look but don't touch rules. See understanding protected wrecks for more information.
Recovery rules
Recovery of any material, including wildlife, is subject to the Marine Act and Coastal Access 2009, and may require a licence from the MMO. This covers the use floating objects, including lifting bags, but it should be noted that if you use a line to the surface and then pull an object up from a boat this constitutes the same thing.
Exemptions exists for the recovery of shotlines and objects in the water for less than a year but marine litter collections are more complex and the subject of continuing consultations. More on planning your underwater litterpick dive here.
Additionally, you need to be aware of the need to report any artefact to the Receiver of Wreck and take account of any local bye-laws and regulations as well.
Marine Life
The simplest and best policy when diving (or snorkelling) is to look but don't touch. Occasionally some divers do take the opportunity to collect and enjoy a small amount of marine life for tea but the overriding principle is that you should only collect for personal consumption (so a lifting bag should not be required).
You also need to comply with minimum size regulations, local legislation that may include registration of boats, reporting catches and maximum amounts allowed to take.

The final consideration is that although the vast majority of divers act responsibly it only it only takes a small number of irresponsible acts to encourage more harsh regulations.


Want to develop your diving and safety skills?
Send your postcode to membership@bsac.com and we'll help you find the right scuba club for you to train with. Or if you fancy a chat call us 0151 350 6226 (Mon - Fri, 9 - 5:30).