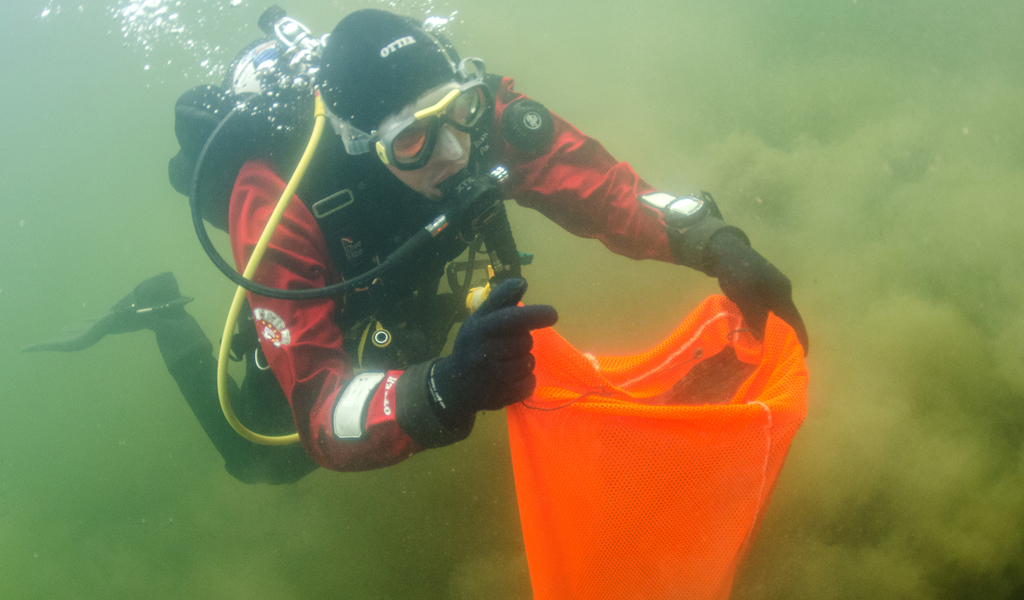 The Marine Management Organisation (MMO) has released updated guidance on depositing and retrieving items from the seabed, including a new guide on lifting ghostfishing gear.
In response to feedback, the latest guidance on marine licensing aims to clarify what all divers need to know about depositing and lifting items and clearly outlines the legal requirements for divers under the Marine and Coastal Access Act 2009 (MCAA).

There has been no change to the current legislation and a licence is still required for some activities, including using a lifting bag to retrieve items that have been underwater for more than 12 months. However, the Marine Licensing – Guidance for Recreational Divers 2018 aims to support divers in their their normal diving and training activities.

The new guidance outlines activities that do not require a licence, including deploying and recovering temporary shotlines, using a lifting bag to recover items which have been underwater for less than a year, conducting wreck surveys by hand and using lifting bags for underwater litterpicks. For other certain activities, the MMO still requires either prior notification or an application for a licence. Similar guidance will be available in due course for Scottish, Welsh and Northern Irish waters.

Working in partnership with BSAC, Natural England, Historic England and members of the diving community including Ghost Fishing UK and Fathoms Free, the MMO has also released its Best Practice Guidance for the Recovery of Abandoned, Lost or Discarded Fishing Gear. This new document aims to support divers retrieving discarded fishing gear by outlining best practice and safety advice.

BSAC Chair Alex Warzynski welcomed the updated guidance.
These updates are in response to the diving community asking for clearer, simplified guidance on what they should and shouldn't do when it comes to marine licensing. BSAC urges all divers to read this information and ensure their diving activities are conducted safely and within the law.
Download the updated marine licensing guidance.


Want to support BSAC campaigning for divers? The more members we have, the stronger our voice is.
Send your postcode to membership@bsac.com and we'll help you find the right scuba club for you. Or if you fancy a chat call us 0151 350 6226 (Mon - Fri, 9 - 5:30).
You can also join BSAC online today.