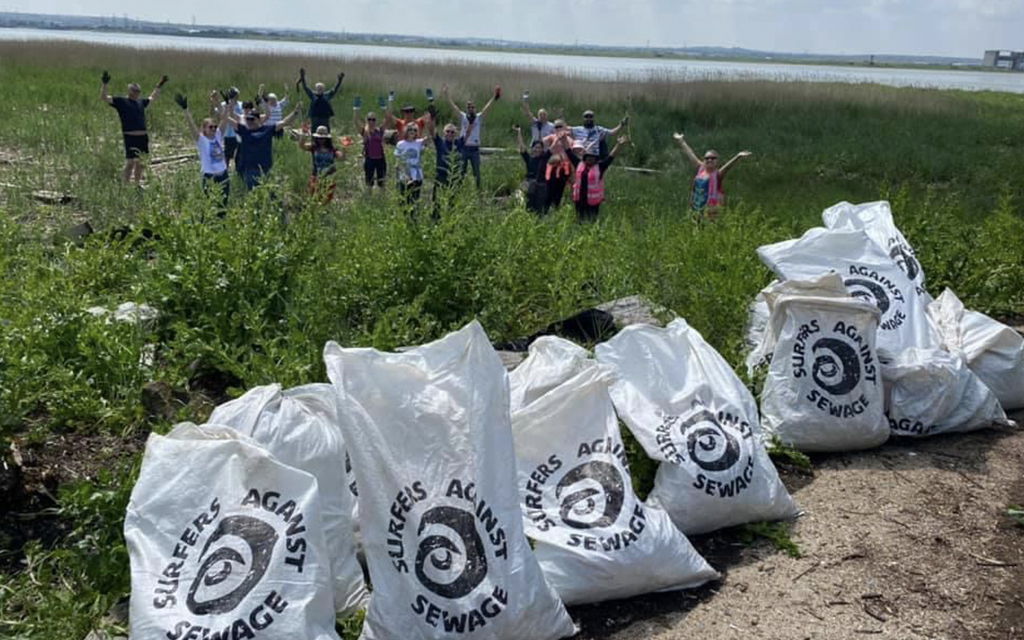 As the Million Mile Clean campaign enters its final phase, join us and organise underwater litter picks in the fight against plastic pollution for the Millionth Mile Week on 2-10 October.
As restrictions across the country continue to ease, we have been making the most of an opportunity to kit up and dip below the surface. For many of us, the pandemic has highlighted the important role the natural environment plays, and have felt a sense of renewed stewardship to help protect the areas we love to explore. However, the pandemic has led to an increased presence of plastic pollution on our coastlines, particularly PPE [1].
In response to the pandemic, BSAC partnered with Surfers Against Sewage to support the Million Mile Clean in 2021. The campaign, led by Surfers Against Sewage, is aiming to empower 100,000 volunteers to clean 10 miles of blue and green space throughout the UK over the year.
The millionth mile clean
The impact has been impressive, but as we enter the final phase of the campaign, there is still work to do and we need your help! Join the movement from 2-10 October for a week of events targeting pollution throughout the country and help us make the UK a million-mile cleaner.
The first flagship clean of the Millionth Mile Week is taking place at Perranporth Beach in Cornwall on 3 October at 10:00. All equipment will be provided, so if you're local come on down and help us meet THE millionth mile of the clean!
The programme for the day will include a beach clean, brand audit, competitions and games - let's see how many miles we can add to our total before reaching our target of a MILLION MILES!
100,000 volunteers x 10 miles each = 1 million miles cleaned
Since the beginning of the campaign in April, almost 3,000 cleans have taken place covering over 900,000 miles of green and blue space up and down the country and removing almost 280,000kg of litter.
We are proud to say that, to date, 67 BSAC clubs have registered their cleans. Thank you to all of our amazing members who have joined the movement!
Every clean will make a difference. So make the most of the fading summer light and organise an underwater clean with your club. Want to find out how you can get involved? Check out our guidance here.
[1] 68% of litter collected during beach cleans in 2020 was PPE, Marine Conservation Society, Source to Sea Litter Quest 2020.
The BSAC network is working together to keep people connected to the sport. With online training, special interest webinars, competitions, support to clubs and the trade, and much more...we'd love you to join us.