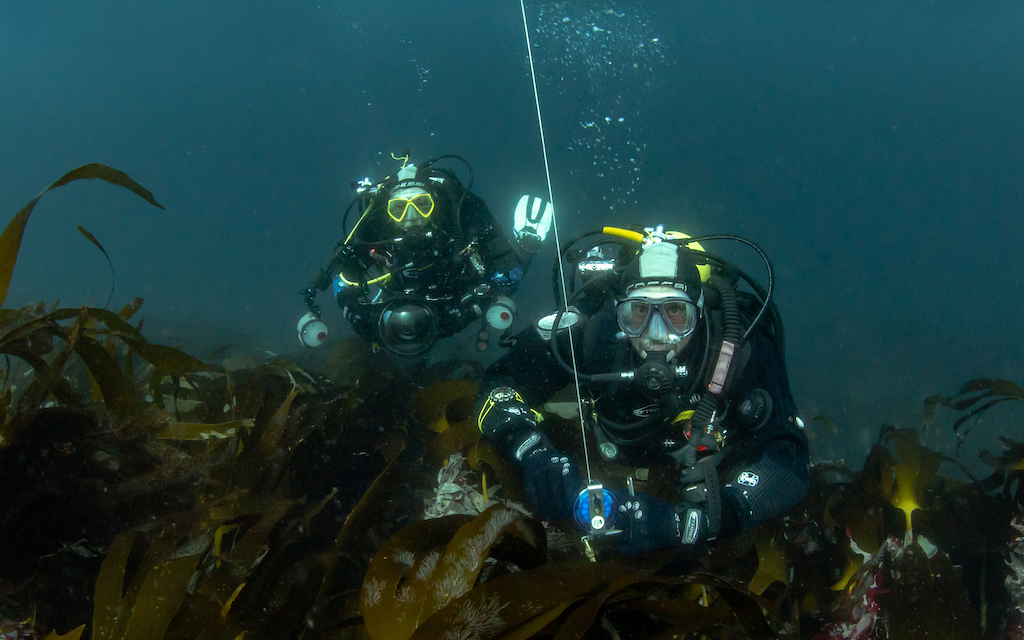 Yo-Han Cha looks back on the ways 
that 2020 changed our lives, in particular our diving plans.
Did anyone expect 2020 to play out in the way it did? Calling last year 'unfortunate' would be quite an understatement. While I'm writing this, another lockdown looms and by the time the piece is published, I really hope that we've emerged from it with some semblance of sanity intact.
I'm hoping that I'm better prepared for it this time round. The first few weeks in March and April did not go well. For the first time in my life, I ate my emotions – and I had a lot of emotions from being cooped up in my bedroom all day. Then I turned to running for some sanity and stress release. Prior to that, I only ran to catch a bus! What can I say? Lockdown has had some unexpected effects on me.
At the start of lockdown, I was expected to embark on some sort of self-enriching process, such as learning a new language. However, I knew that was setting the bar way too high, so instead I thought I could try to learn to eat a fajita in a manner that's acceptable in public; unfortunately, that too proved overambitious.
There's also been a rise in strange-but-necessary behaviour prompted by the pandemic. In my case, I found myself driving three hours up the motorway to see my new nephew from a safe distance of two metres! Not to hold him or pat him on the head or whatever, just to view him from a safe distance and then jog on – a bit like seeing the Mona Lisa. This was followed by another three-hour drive home.
At any other time in my life, that would be weird and disappointing, but in summer 2020 it somehow felt very exciting. I had to wait a few more months before I could give him a cuddle.
Lockdown also doesn't make meeting new people in a new town any easier (I'd only just moved down south a few months before it all kicked off). I'd planned to get to know my new dive club and had my first trip booked for mid-March, the first of many dive trip casualties this year. But with the advent of Zoom club meetings, one silver lining during this lockdown cloud was that I was able to reconnect with my old dive clubs back in Bolton and Manchester.
The weather was perfect for diving during the first lockdown: sunshine, low wind and no rain. I've never seen such a long period of diver-friendly weather before, and probably never will again. And when the rules were relaxed and dive trips became possible, my first dive trip ended up being in the middle of a Cornish plankton bloom. All the same, I was just happy to be diving.
Going diving while negotiating the ever-changing social distancing rules meant that I was always expecting a cancellation phone call or email, but it also meant that when I was about to go diving, it seemed extra special. My plans to explore the South Coast this year didn't quite go as planned, but I did discover some new locations, including Kinlochbervie in north-west Scotland, about as far from the South Coast as you can get.
So, yes – 2020 took me by surprise, but it has taught us all how resilient we can be. We've made it through lockdowns before and we'll get through another. And then, let's go diving.
The BSAC network is working together to keep people connected to the sport. With online training, special interest webinars, competitions, support to clubs and the trade, and much more...we'd love you to join us.
This column article was originally published in SCUBA magazine, Issue 110 January 2021. For more membership benefits, visit bsac.com/benefits.
Images in this online version may have been substituted from the original images in SCUBA magazine due to usage rights.