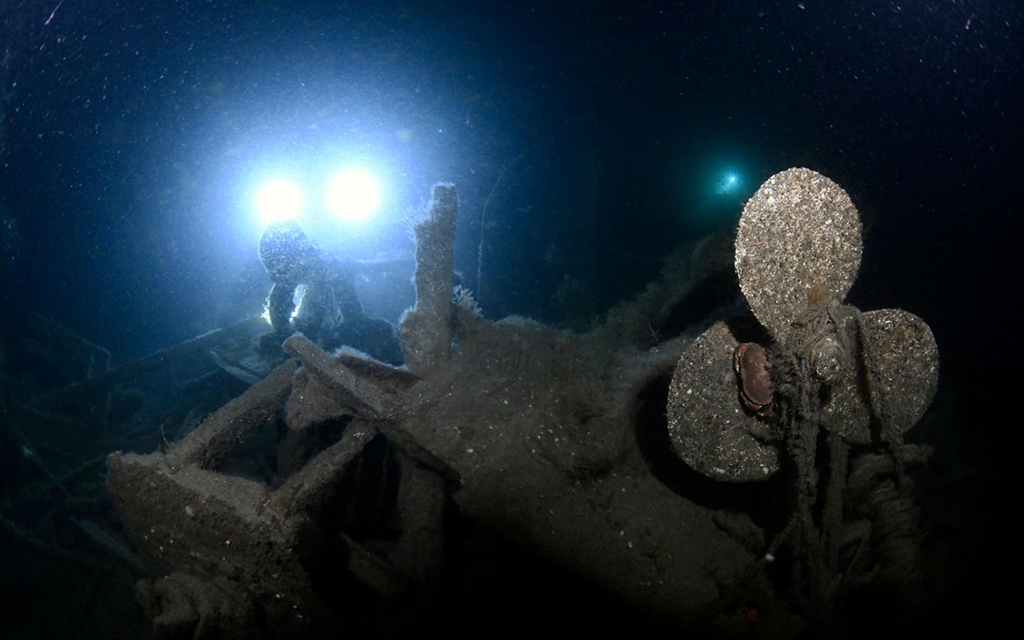 Image courtesy of Rick Ayrton
The remains of a landing craft lost en route to Asia in 1944 have been discovered 50 miles off north Cornwall by a group of explorers, including BSAC technical divers.
Towards the end of the second World War, the Royal Navy lost over fifty men and six Landing Craft Tanks (LCTs) after they went to sea in deteriorating weather conditions.
The volunteer Gasperados dive team and its support crew, which includes some BSAC members, believes it has located the wreck of one of the LCTs from this forgotten tragedy.

The exploratory team were searching for another lost shipwreck when they dived an unidentified site in 92m from Newquay-based charter boat Atlantic Diver. Unexpectedly, they found what looked like a large amphibious assault ship and sought the advice of Dr Harry Bennett, Associate Professor of History at Plymouth University. He suggested that it could be the wreck of one of six vessels lost while being towed to Asia in October 1944, in anticipation of a likely invasion of Japan.
Post D-Day, the craft were no longer required in the European theatre of war. Over fifty sailors lost their lives when the LCTs, not designed for heavy weather, were overwhelmed by a storm.
Dr Bennett said:
The tragic story of the lost convoy of LCTs which this wreck brings to the fore is a brutal reminder that in the midst of war our mariners still had to contend with the old foes of unrelenting storms and the cruel sea to sometimes deadly effect.
BSAC's Head of Diving and Training, Dom Robinson, was one of the BSAC technical divers who made dives to the wreckage and helped identify its remains.
Dom said:
The loss of LCT 488, and the other craft from the flotilla, is an incredibly sad story that deserves to be better known. The brave sailors who lost their lives during that terrible storm should not be forgotten and we hope our discovery will remind people of the debt we owe them.
The wreck today
Rick Ayrton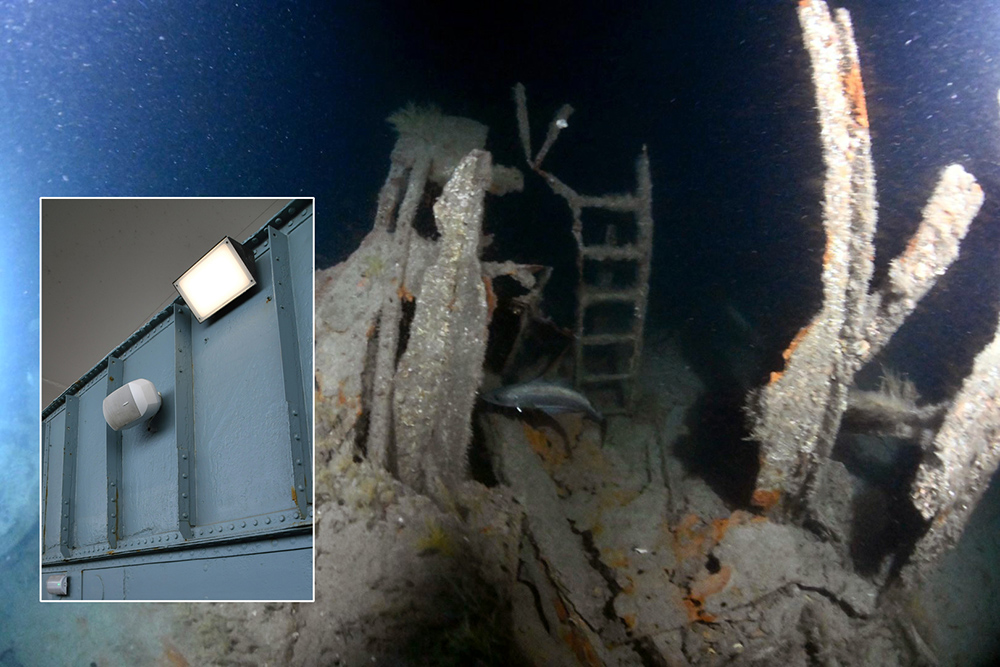 Lightweight right-angle beam construction with rivet holes on the wreck; [inset] the same design on LCT 7074
Rick Ayrton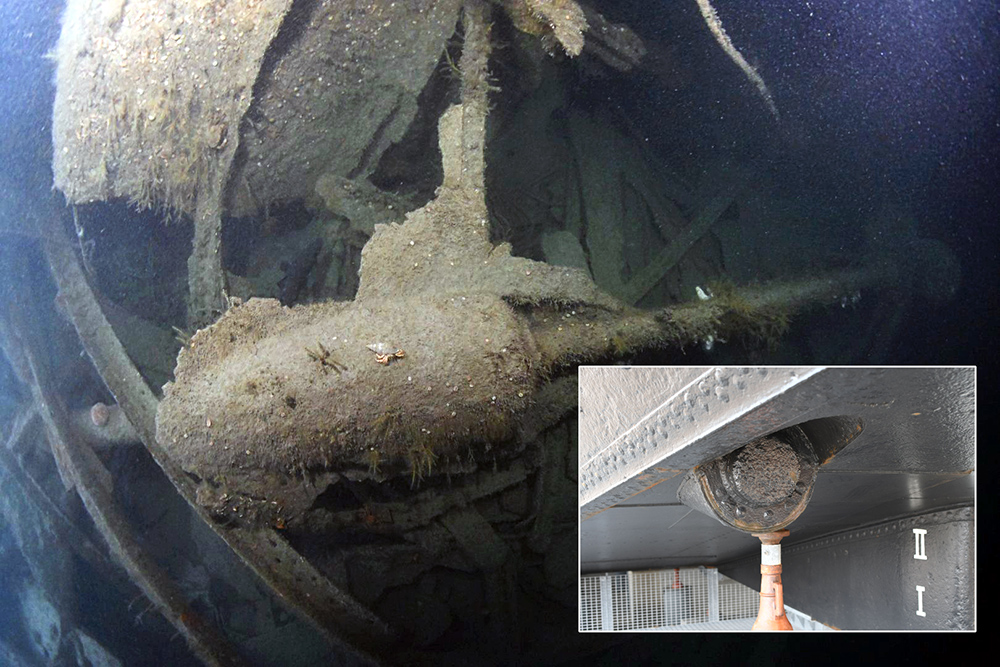 The exit point of the prop shaft on the sunken LCT; [inset] the exit point of the prop shaft on LCT 7074
More dives and research are planned before the wreck can formally be identified. The team will present their findings at the Guz.tech technical diving conference at Plymouth University on 25 November 2023.
LCT 7074 images courtesy of Barbara Mortimer