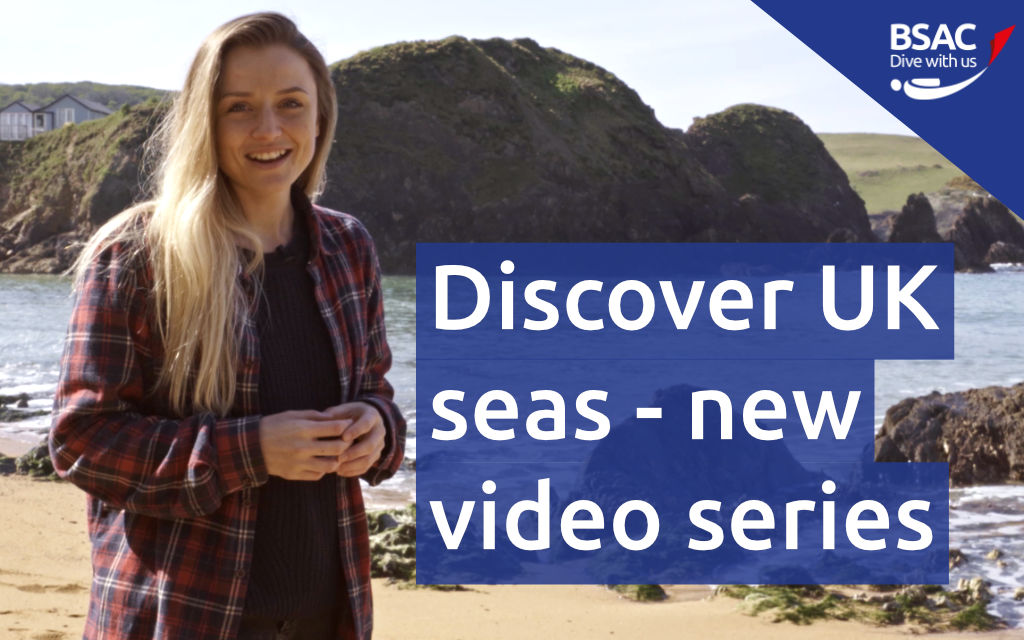 BSAC has relaunched its YouTube channel with a new series on diving in the British Isles.
BSAC's YouTube channel has been relaunched with a new look and some fresh content. The channel will host a new video series of fortnightly episodes on all things scuba and snorkelling, with a focus on the British Isles and the incredible seas we have close to home.
The episodes will be hosted by presenter, marine biologist and BSAC diver Charlie Young and will cover topics including conservation, marine science, diving and snorkelling tips and safety advice. The aim is to get more people excited about diving in the UK, especially when travel abroad is likely to remain somewhat limited due to the ongoing restrictions. Furthermore, the series will help BSAC work towards its latest strategic objectives by allowing the organisation to reach a more diverse audience, foster a greater sense of community amongst its members and raise awareness about environmental issues.
In addition to this new series, our popular webinars will be regularly added to the YouTube channel and will be available to view publically so that more people are able to access them. The webinars will be added after a period of at least two months from their initial release, with members able to watch them sooner via the catch-up page.
Check out the channel trailer
The trailer for the new video series is available to watch now, and the first episode will be released in a couple of weeks. If you're on YouTube then head over to our channel and subscribe to get notified as new videos are released!
Help us spread the word
Please help these videos reach as many people as possible by sharing them on social media channels with your clubs and friends. As restrictions relax further, this year may end up being the best ever for more people to discover the UK's wonderful underwater world and club life with BSAC. Thank you!



The BSAC network is working together to keep people connected to the sport. With online training, special interest webinars, competitions, support to clubs and the trade, and much more...we'd love you to join us.