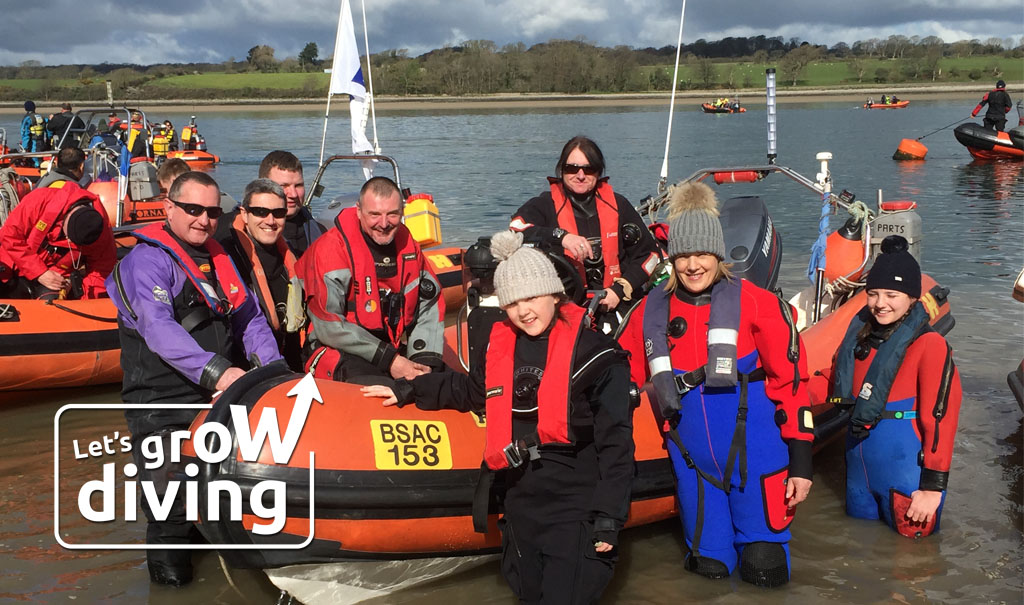 BSAC has launched a new programme of support for clubs called 'Let's grow diving'.
BSAC's priority is to support its clubs with their recruitment and retention of members, and this new programme is designed to help clubs of all shapes and sizes achieve their membership goals.
Clubs are all different but this new programme is designed to help clubs no matter where their starting point is. The programme takes into account that time is in short supply for many members and the support is structured to help clubs get a good return on their time invested.
- Debbie Powell, BSAC Marketing Manager

Further support and initiatives will be released throughout the year as part of the 'Let's grow diving' project, but clubs can benefit from the following already:
Grow your club checklist to help clubs identify what to implement to grow their club.
Know and grow workshops to teach clubs the skills and knowledge they need to grow their club.
'How to' videos on marketing tips and tricks, making quick wins even easier.
Monthly emails to Branch Officers with bite-sized actions to help clubs grow.
Members will be kept updated as the 'Let's grow diving' project develops. Information about the project and initiatives that have already been launched can be found at bsac.com/letsgrowdiving


You can help BSAC to grow scuba diving in the UK.
Join today to support BSAC, the more members we have the better we can grow the sport we all love. Join BSAC online today.