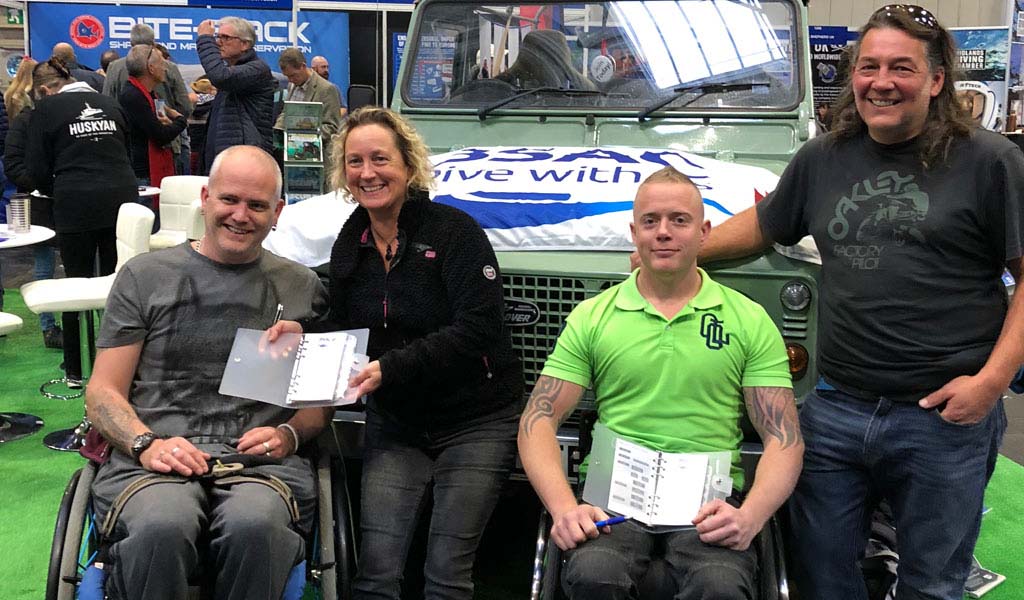 There was a real buzz around the BSAC stand at this year's Birmingham Dive Show, with a 'dive club vibe' drawing in members and non-members alike.
Held at the NEC Birmingham on the last weekend of October, thousands of visitors spent the weekend immersed in all things scuba.
BSAC club life vibe
BSAC did things a bit differently at this year's DIVE 2018, with 'Huey' the Defender (kindly donated by Rybrook Land Rover) attracting plenty of admirers. The BSAC team saw plenty of new members joining at the show as well as fielding lots of enquiries from other agency clubs and individuals interested in club life.
BSAC's kit partners also helped create a fun club scene on the stand. Thanks to AP Diving, O'Three and Fathom Diving for supplying the BSAC stand with kit – existing and new members were impressed with the membership deals available with their products.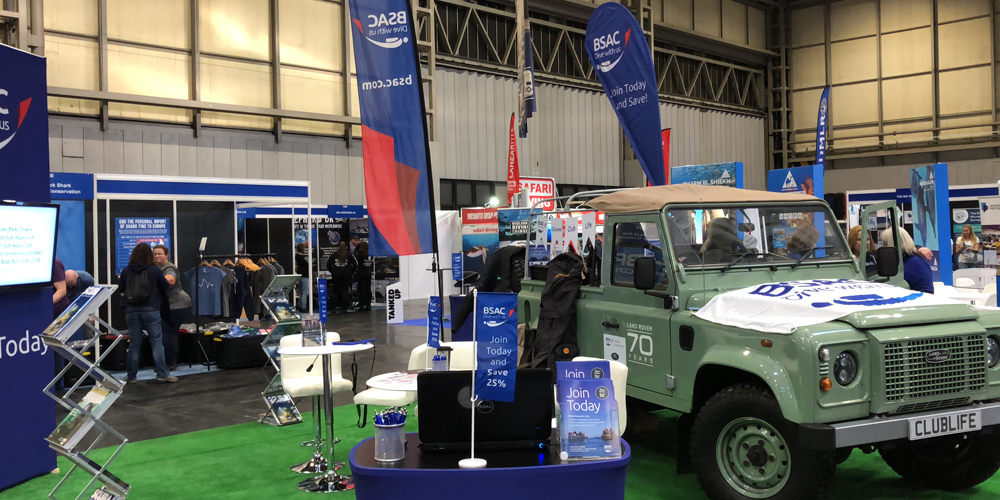 In addition to the main show stand, BSAC ran five workshops over the weekend, with nearly 250 members attending. The sessions included Dive Leader lectures, Know & Grow club sessions and a Diving Officer workshop. All participants were given free access to the dive show.

Away from the BSAC stand – which was single-use plastic free - CEO Mary Tetley also took part in an interesting debate on how the diving industry and community should respond to the ocean plastic pollution issue.

BSAC Chair Alex Warzynski said it was a fantastic weekend.
The show exceeded our expectations with many more enquiries from already trained divers than we anticipated. We also had lots of great conversations with our existing (and potential new) commercial partners wanting to get more involved with BSAC.