iSCUBA is the digital version of BSAC's member magazine, SCUBA.
Here you can find the archive of the magazine, spanning back across over one hundred issues. While we don't have links to every magazine here, you can access pre-2020 issues via our hosting platform, Joomag.
To search all issues of iSCUBA, click on the 'Search' icon and enter a term. Then, scroll to the bottom of the result listings and click 'Show results from other publications.'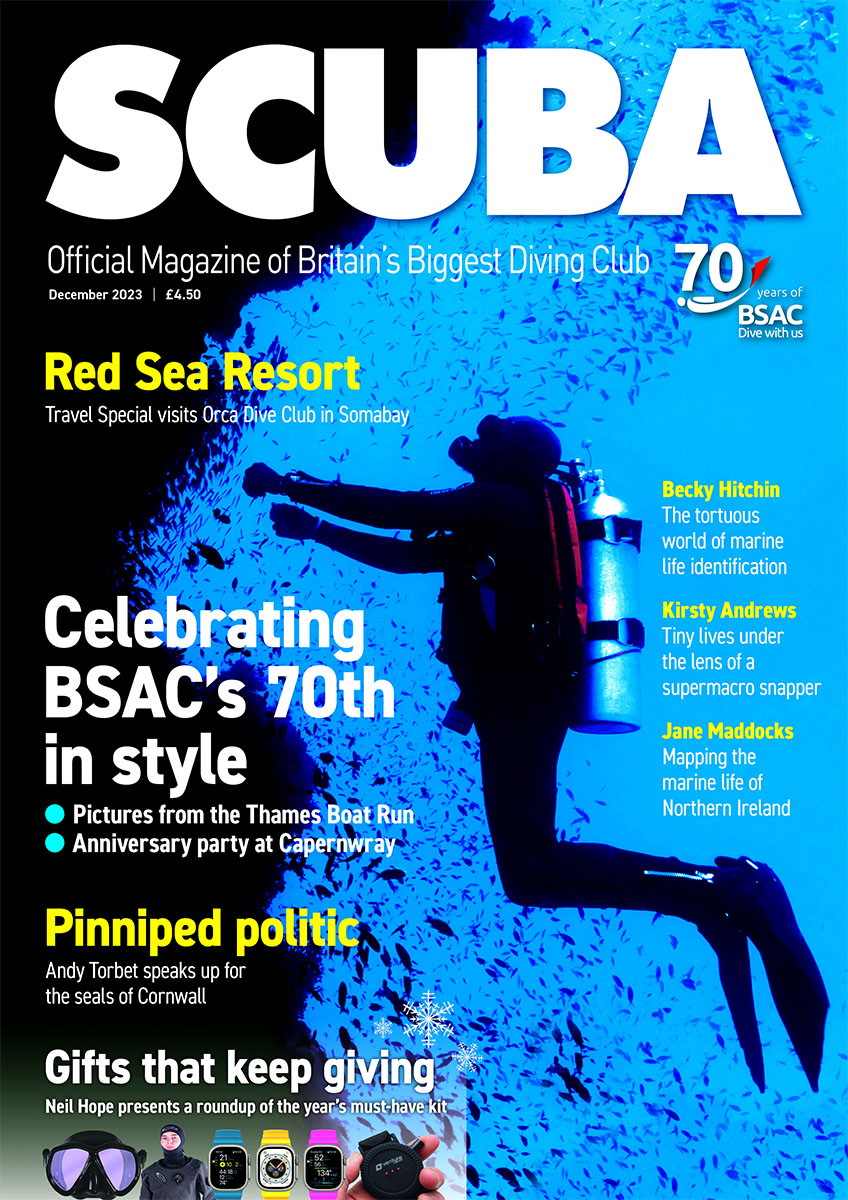 Current issue
✅ Enter the sandy world of the dragonet with Paul Naylor - page 18
✅ Kristina Pedder meets the University of Bristol Underwater Club - page 28
✅ BSAC clans meet up for a 70th anniversary shindig - page 34
✅ SCUBA's favourite kit of 2023 - page 60, plus more...

2023 issues

2022 issues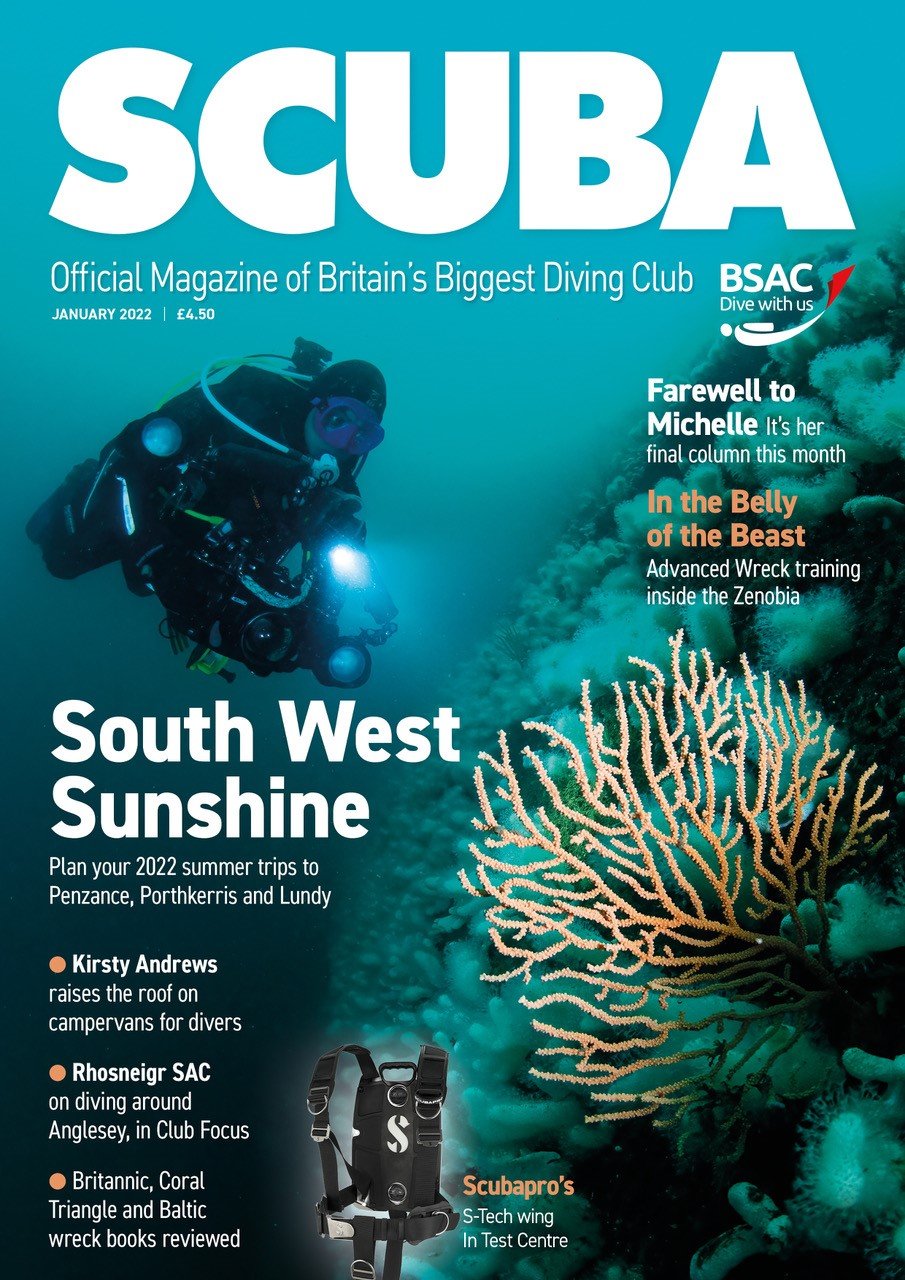 2021 issues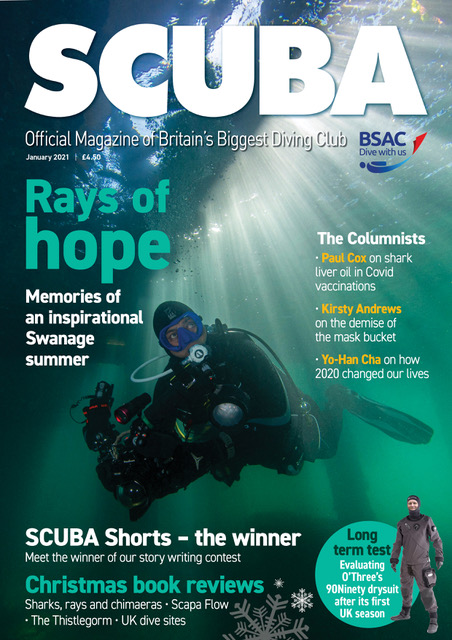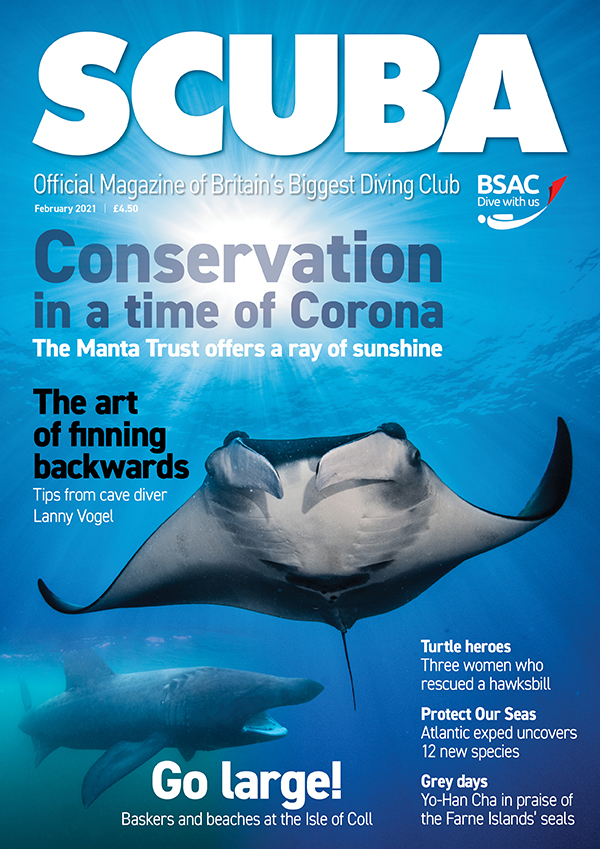 2020 issues
Suzanne McCallum on Derby BSAC's autism-friendly try dive session
Kristina Pedder meets the University of Bristol Underwater Club - page 28