Leading and coordinating a club holiday overseas for the first time can be daunting, but with good planning it can turn out to be a rewarding experience for everyone involved.
Charlotte Boan outlines ten key steps to organising an overseas branch dive holiday, with help and advice from BSAC National Diving Committee coaching lead Adrian Collier.
Step 1: Have a purpose
Decide on the main goals of an oversees trip with your fellow club members. Is there a specific purpose, underwater interest or expedition objective? Is there a particular theme to the holiday, such as wreck, reef or technical diving? Or is this simply a chance for diving friends to enjoy leisurely dives together in clear, warm water? The entire trip planning process will run much more smoothly once you determine clear goals.
Step 2: Find a destination
You've worked out what you want to see or experience, now you need to find a location that will deliver. Spend time doing your research. There's a whole raft of in-depth information available in dive magazines such as SCUBA. Online, you can find details on blogs, travel review sites and forums. A quick web search of your travel goal keywords will serve up some online inspiration, be it wrecks, marine creatures, drift dives, or technical diving. Chances are you will encounter exaggerated claims of 'the best in the world' or 'a mecca for divers' on some tourist business sites, so dig around to get a realistic picture of what underwater areas have to offer your group.

Talk with well-travelled divers about recommendations, and contact local dive centres and divers. See if there are any reports from other BSAC branches about particular areas that include top tips, advice, pictures or even underwater videos.

Perhaps you'd like to visit some lesser-explored areas. According to Adrian Collier, it's worth branching out in terms of reading if you're looking for something a little different. Adrian says,
It's great to read some of the American dive magazines, for example, as you get a totally different geographic coverage. That's how my branch ended up in Saba (in the Caribbean) and Flores (in Indonesia), well before anyone else in Europe was even talking about it.
Step 3: Timing and seasons
One to two weeks is a usual length for club dive holidays abroad. The time you spend on your dive trip will depend on how far you go, the realistic timetable needed to achieve your goals, and the specific travel options available. A ten-day minimum stay is recommended for long-haul flight destinations, as you'll need time to recover from jetlag and tiredness.

The best time of year for your dive trip will depend on conditions above and below the water. Marine life encounters are often seasonal, such as whale shark and manta ray peak seasons in the Maldives.

While Egypt's main Red Sea resorts offer comfortable sheltered, year-round diving, the more exposed remote dive sites can be blown out for a whole week if the wind is persistent. That's why winter liveaboard trips are less frequent to remote offshore sites such as the Brothers Islands reefs.

In South-east Asian countries, including Thailand and Indonesia, there are rainy or monsoon seasons to avoid. In Caribbean countries, there are months when hurricanes are more likely or frequent. Closer to home in Europe, colder temperatures or high winds and rougher seas in the winter may limit the diving options available.

Your group may also want to travel outside the absolute peak holiday months, to avoid high prices and crowds.
Photo by Milos Prelevic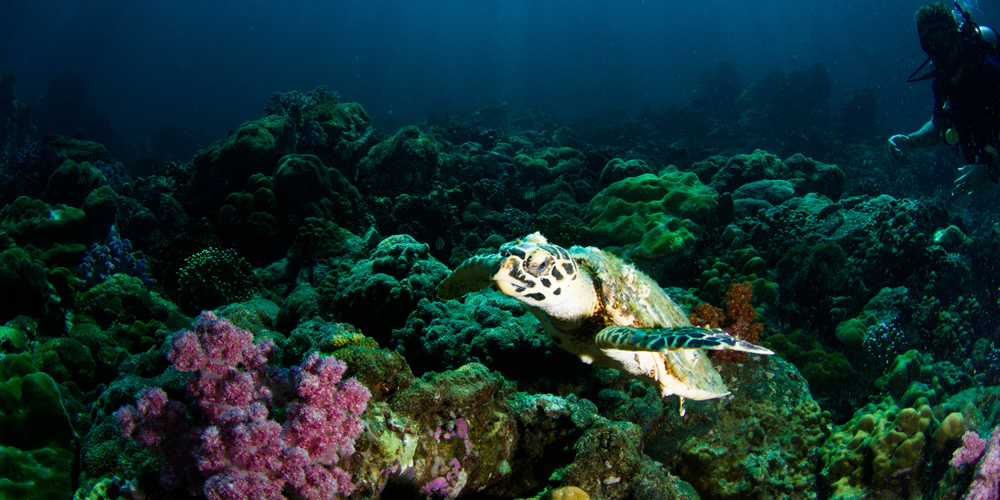 Step 4: Choose a platform
Whether you dive from a liveaboard, are shore-based and use day boats or go for a combination, the global dive-travel infrastructure means few of the world's destinations remain un-finned. There will likely be a range of specialist tour operators, liveaboards and well-equipped dive centres to choose from.

Some dive sites and marine animal encounters are best reached by liveaboard, which offer a great platform for groups with specific interests and requirements. Liveaboard operators usually offer discounts on large bookings, which may include accommodation, food, diving, local fees and transfers.

Well-established dive centres are usually well versed in catering for shore-based groups, offering a variety of tailored options and savings for organisers. Chances are you will be appointed your own dive guide and boat if you have a good size group, allowing you to request dives for specific interests and experience. If short liveaboard trips are available in the location you plan to travel to, you may be able to combine them with a few days of shore-based diving.

Not all countries will allow dive groups to venture out to dive sites on their own, so it's important to be fully aware of the dive laws in the country you plan to visit and how diving is generally organised.
Step 5: Planning a budget
Dive centres may offer great deals on diving, but you still have to work out flight and accommodation logistics and overall trip costs. Adrian explains,
You need to calculate at least the rough prices of flights, accommodation and diving before pitching the idea to branch members. Avoid taking cheaper flights to save a few pounds, because it really has got to be worth it to spend long hours hanging around a dull airport for transfers.
Don't forget transport costs on arrival for airport and diving transfers. Ask dive centres for advice and recommendations on accommodation and transport options. Work out a rough costing for food as well, and ways that self-catering options may offer savings.
Step 6: Pitch your idea
Present your holiday idea to branch members. Adrian says,
When you get names, numbers and grades you can work out the rest of the detail. If your trip has a specific purpose then we would specify the grade before booking. If it is just a leisurely dive trip then all are welcome. We mix the experienced among the less experienced. Often towards the end of the week – as divers gain experience – the options of who dives with who widens. After all, is it not the point of a club to all pitch in to help?
Step 7: Book in advance and organise a payment structure
Work out a minimum deposit to secure places and ensure commitment. Set up a payment scheme to collect the funds in one place. Adrian says booking a trip well in advance is important,
How far in advance really depends on cost. For somewhere like Egypt, I would look at booking the trip anything from three months to a year in advance. The longer the distance, or the higher the cost, the longer the advance notice required. People have to save money and holiday time.
Good communication is essential, particularly when it comes to payment dates, he adds.
Organise payment in stages and collect the money a few weeks in advance of when final payment is due. Paying this into branch funds through an organised treasurer reduces risk and misunderstandings. It is very important that you tell people what the costs are up front, and that you do not keep coming back asking for more because of this or that. Take the time to get the costs right.
Booking through a dive tour operator is popular with clubs, particularly as the holiday is arranged as a whole ATOL-protected package. BSAC Travel Partners offer exclusive member discounts and are experienced in organising group trips for you, while allowing each individual to pay the operator directly.
Photo by Jake Gaviola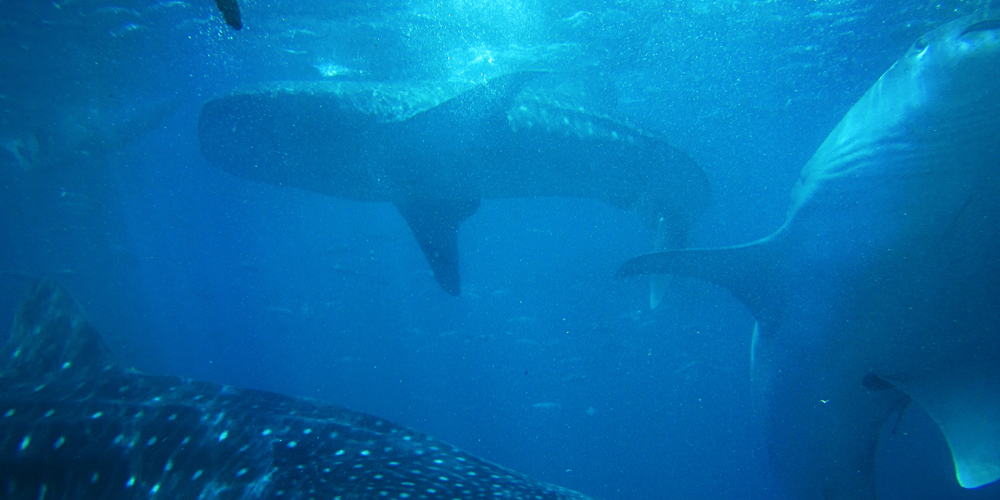 Step 8: Risk assessment and dive planning
Adrian advises,
Try to enjoy the planning. Involve others as soon as you can and maybe even delegate tasks. Make lots of plans. A plan can be changed, but no plan will lead to confusion and mistakes or stress which you don't need.
In terms of risk assessment, always check government advice to see if there are any warnings for tourists, or out-of-bound territories. Find out about nearest hyperbaric chambers and medical support.

Adrian adds,
I create a page of all the essential details, including flight times and numbers, any holiday reps involved, medical facilities, accommodation address and numbers. I also create next of kin list: one I take with me, the other I leave with a branch officer in the UK. A bit extreme, but I have in the past purchased Admiralty charts of the area to check out any depth or tidal risk. But then again, I love playing with marine charts.
Step 9: Insurance is a must
Individuals are responsible for organising dive holiday insurance, but they must check that their travel insurance covers the diving you will be doing, usually this means diving within any limits of your qualification.

Adrian says,
I personally always have an annual worldwide policy. You must have cover to your qualifying depth. Do not breach the depth limit. You may get away with it eight times of ten, but the one time you don't it will catch you out.
Step 10: Final preparations
Remember, good communication is vital, Adrian says,
Regularly drip feed information and then send a summary of the trip before you go.
Make sure everyone has listened to what kit to bring with them to suit the temperature and conditions, or that any equipment hire has been organised well in advance with the tour operator or dive centre. Clearly state the baggage allowance per person for flights. And remind everyone that certification cards will be needed to show at dive centres and boats, on request, throughout the trip.

Adrian adds,
You do not all need to take a spare for everything. Organise people to take specific spares and operate as a team. Above all, enjoy yourself – it is your holiday too.