Already a dive shop and interested in offering BSAC courses? Want to make the sport you love your job too?
Our ethos is to create more scuba divers and get people diving in the UK and worldwide. BSAC Centres can offer a faster route for people to get scuba qualified, whether they want to travel and train on holiday or find their local dive centre in the UK.
By becoming a BSAC centre you'll be training people to become highly competent self-reliant divers with excellent practical, theory and safety skills. Safety is at the core of BSAC training and you'll be delivering training and developing divers to dive within the standards of the Safe Diving Guide.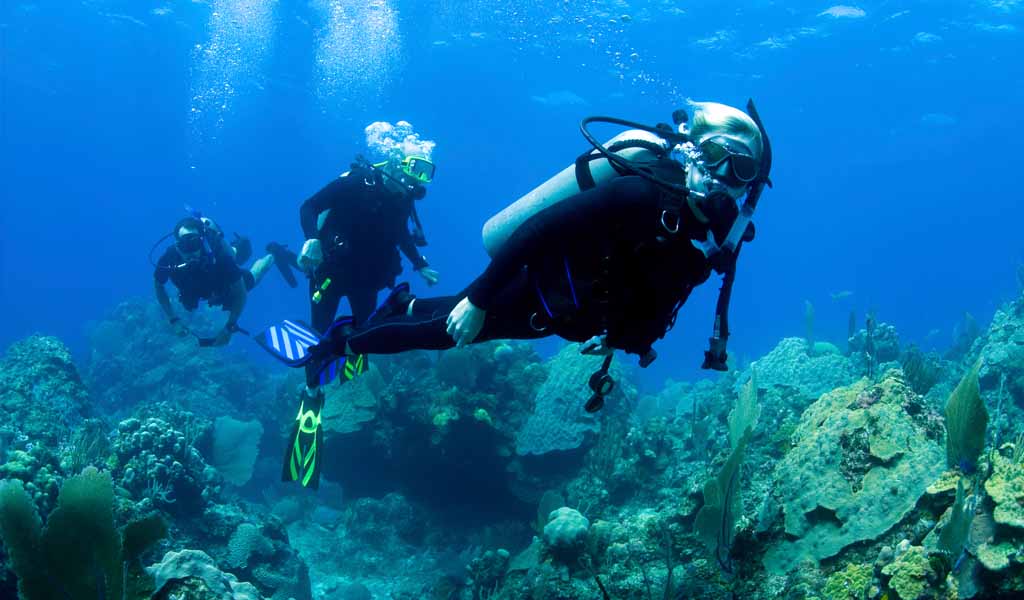 Become a BSAC Centre
Join our network of BSAC Centres in more than 25 countries who provide divers with facilities for enjoying their diving, and for further training. See our current centres.
Why become a BSAC Centre?
High-quality, low-cost materials - including qualification card for students.
Deliver entry-level Try Dives and Discovery Diver training.
Entry-level Ocean Diver course better value for students (includes Nitrox and rescue skills).
Diver smart package including annual membership for new members.
Access to the largest group of divers in the UK.
Network of members looking to travel and train.
Practical training is easy to deliver and conforms to international standards.
BSAC allows the instructor flexibility and innovation.
Free promotional materials.
Presence on BSAC websites with a link to your own website.
Centres can work alongside BSAC clubs - offering training choice for Branch members that want a 'fast-track' route.
Skill Development Courses and workshops for added income.

Centres with existing BSAC instructors in place can get started straight away and there is an easy Instructor Crossover process for centres with non-BSAC instructors.
There are six categories of BSAC Centres...
Centre Type

Can train up to

Instructor requirements

Annual fees *

Diver Training Centre

Dive Leader
Open Water Instructor
£250

Premier Centre

Advanced Diver
Advanced Instructor
£250

Centre of Excellence

Advanced Instructor
National Instructor
£250

Technical Centre

Technical courses
Technical Instructor
£250

Seamanship Centre

Seamanship courses
Seamanship Instructor
£250

Resort Centre

No training is offered, but you are affiliated with BSAC.
£250

Snorkel Centre

Snorkel Diver

Snorkel Instructor
£60
* Fees are exclusive of VAT and are subject to revision
Qualified Ocean Divers at Twin Peaks BSAC Centre, Azores, Portugal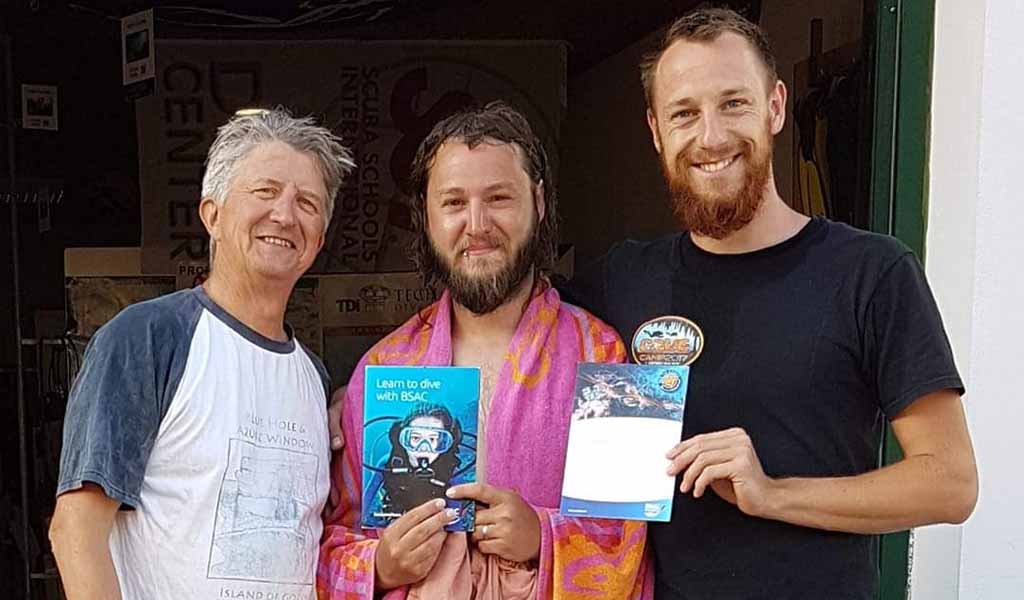 Get in touch to find out more and join the BSAC community
For more information about becoming a BSAC Centre contact us on 0151 350 6203, email us, or complete the application form.