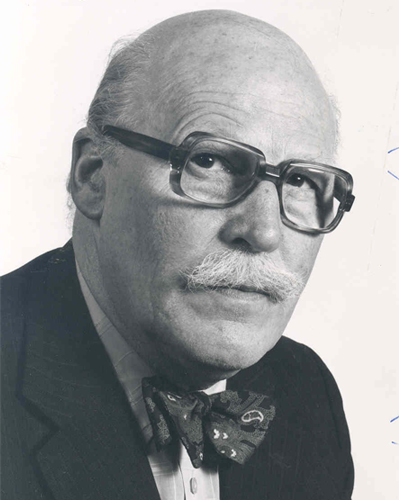 For more than 60 years, BSAC and its dedicated members have been at the forefront of diving and its development, both in the UK and around the world. Here are some of the key moments in BSAC's story - so far...
1953 - The very beginning
Entrepreneur Oscar Gugen and science journalist Peter Small had just visited the UK's first dive school, run by former RAF test pilot Trevor Hampton in Warfleet Creek, Dartmouth. Ten years after Jacques Cousteau's first aqualung dives, they returned to London where, on the 15th October, they held an inaugural meeting at the Waldorf Hotel. Attended by 100 divers, it is agreed that 'the title of the association of persons interested in underwater activities shall be the British Sub-Aqua Club.' BSAC was born.
1954 - BSAC's first branch
London, Branch no.1 was formed out of the original BSAC members on 4 May, 1954, quickly followed by new clubs in Manchester, Merseyside, Bristol, Blackpool, Bournemouth, Brighton, Torbay, Southsea and Taunton. By 1955, BSAC's membership had grown from just 100 divers to over 1,100.
1957 - BSAC goes overseas
BSAC's very first overseas club was launched in Kingston, Jamaica, established by Stan Downton, who had been posted to Kingston from London.
1959 - Making it global
In 1959 BSAC became the founding member of CMAS, the World Underwater Federation. January 1959 also saw the publication of the very first BSAC Diving Manual, written by the Club's then Chairman George Brooks and National Diving Officer, Alan Broadhurst.
1960 - Royal seal of approval
HRH, The Duke of Edinburgh attended the 1960 Brighton Sub-Aqua Club conference and, following an approach by Oscar Gugen and Colin McLeod, became BSAC's President.
1960 - First instructor training
During the early 60s, diving holidays in warmer waters were becoming popular. One of the first to recognise this opportunity was French holiday company, Club Mediterranee. Some of its earliest instructors were also BSAC members and they brought their ideas and experience to the club. With the very first instructor training courses held in London courses soon developed around the UK and BSAC's Instructor Training Programme was established.
1965 - Neutral buoyancy 'arrives'
1965 was the year neutral buoyancy came to Britain, with BSAC approving the use of the adjustable buoyancy life jacket (ABLJ) for all fully trained divers. The forerunner to today's BCDs, the move underpinned BSAC's commitment to diver safety and skill development.
1965 - Setting the standard
Also in 1965 a group of professional instructors formed the National Underwater Instructors Association (NUIA) and, with the support of the Royal Navy, a National Instructor qualification was created. BSAC worked closely with NUIA to develop the BSAC Instructor scheme. As the number of qualified BSAC club instructors grew, the need for a second grade of instructor was recognised and the Advanced Instructor course created. NUIA agreed to hand over the responsibility for its qualification to BSAC - resulting in the BSAC National Instructor grade. This framework formed the foundations for the Instructor Training Programme BSAC is renowned for today.
1969 - Full-time staff
A full-time director, Reg Vallintine (above) was appointed to provide continuity as BSAC continued to expand. By now, membership stood at 13,000. Vallintine held the position for 11 years before leaving to set up a dive school in London. Nine part-time coaches were also appointed.
1974 - Prince of Wales takes over
The Prince of Wales took over the presidency of BSAC from his father. An active diver, the appointment of the Prince was a massive coup for the Club – and he counts dives on the Mary Rose and under arctic ice among his many underwater adventures.
1976 - BSAC school system
BSAC responded to a growing demand for the commercial training of sport divers by establishing the BSAC School system. Now known as BSAC Centres, they are independent businesses authorised to train and award a number of BSAC diving qualifications.
1984 - New diver grades
BSAC's new diver grades were phased in during 1984 – introducing Novice (now known as Ocean Diver), Sports, Dive Leader and Advanced Diver into the club's training programme. These grades continue to set the standard for diver training today.
1985 - Another BSAC first
BSAC became the first diving organisation to introduce oxygen administration training for all divers. The move came after NAUI instructor Jim Corry attended a Diving Officer'' Conference and persuades BSAC that O2 would save lives. BSAC took the idea and turned it into one of its most successful Skill Development Courses to-date.
1987 - BSAC goes international
From the outset, BSAC has been active internationally and, by 1987, had established a network of worldwide branches, with 14% of its membership located outside the UK. During 1987, BSAC formed a wholly owned subsidiary, BSAC International. BSAC International rapidly expanded and, by the end of the year, entered into an agreement with a Japanese company to form BSAC Japan.
1988 - Deco tables arrive
BSAC became the first organisation to offer diving tables that take into account sport divers' genuine needs and practices, with the launch of the BSAC '88 Decompression Tables.
1995 - Nitrox approved
In 1995, BSAC approved the use of Nitrox by its members, heralding the beginning of the development of mixed gas diving in the club. Throughout the 90s, BSAC carefully tracked the development of new technologies involving the use of mixed gases and rebreathers, introducing them into diver training as programmes are developed.
2001 - rebreather go-ahead
BSAC announced its approval of the use of rebreathers in its clubs. The move came as AP Valves and Drager made inroads into the burgeoning rebreather market. BSAC also sanctioned the use of trimix in its clubs, with depth limitations.
2003 - Golden anniversary celebrations
BSAC celebrated its 50th anniversary with a year of expeditions, club activities and mass dive-ins, culminating in a black tie dinner and an historic return to Le Meridien Waldorf Hotel, the original venue for BSAC's inaugural meeting.
2005 - Getting technical
The development of BSAC's technical courses continued first with the launch of the new rebreather training for both semi and closed-circuit and then the new range of mixed gas courses.
2008 - At the helm
BSAC appointed its first female Chair - Clare Peddie. A marine biologist, National Instructor and previously BSAC's National Diving Officer, Clare served as Chair until 2014. HRH, the Prince of Wales also agreed to be the President of BSAC for another three years.
2008 - Marine Reserves Now
BSAC divers from around the country took part in a march to Westminster to call for a series of designated marine reserves around the UK. The march was the culmination of months of activity between BSAC and the Marine Conservation Society and its Marine Reserves Now campaign. Marchers, many dressed in full diving gear, presented a 100,000 strong petition at Westminster's St Stephen's Gate.
2009 - Blue Peter dives in!
Learning to dive with BSAC was showcased by BBC children's TV stalwart Blue Peter. BSAC was asked to train presenter Joel Defries, taking him from absolute beginner to Sports Diver, with his progress filmed and aired over a series of episodes. Joel commented on his experience: "This is one of the most exciting challenges I have done so far on Blue Peter!"
2010 - BSAC Chief Executive honoured
BSAC Chief Executive Mary Tetley received a top national award for her outstanding service to the administration of sport. The first female CEO of BSAC, Mary received the Emlyn Jones Award at the Chief Executives' Convention in Leicester, organised by the Sport and Recreation Alliance.
2011 - MBE in January Honours

Former British Sub-Aqua Club (BSAC) Chairman Phil Harrison was awarded an MBE in the New Year's Honours List. Phil was honoured for his longstanding services to BSAC, both as Chairman and as Vice President. This was the first recognition of an individual for services to BSAC through the Honours List since the Club was formed in 1953.

2011 - BSAC launches SCUBA
In November 2011 BSAC launched a brand new member magazine, SCUBA. With total editorial control, SCUBA was created for BSAC members and marked an exciting new phase in the growth and development of BSAC as the UK voice of diving and snorkelling. The magazine has proved to be a fantastic success and continues to go from strength to strength.
2011 - BSAC signs up to new Sport Code
BSAC was among 22 sporting bodies to sign up to the new code of Good Governance in Sport. Coordinated by the Sport Recreation and Alliance, the voluntary code aims to ensure good governance and to support sporting bodies to effectively manage their organisation.
2012 - BSAC reaches AI milestone!
BSAC qualified its 4,000th Advanced Instructor. An essential instructor grade, the Advanced Instructor plays a significant role in the wider development of divers and instructors within the branch network.
2012 - BSAC's very first Underwater Litterpick campaign!
In the summer of 2012, BSAC launched its first organisation-wide Underwater Litterpick initiative, designed to encourage and support members to clean up their favourite dive sites. Over a three month period almost 400 volunteers spent over 76 hours cleaning underwater and retrieved almost a tonne of bagged marine litter. Data collected during the campaign has also gone towards the Marine Conservation Society's research into the issue of marine pollution.
2013 - BSAC's Diamond Year!
BSAC celebrated its 60th year, with a year-long jubilee of all things BSAC - including a throwback dive trip to Swanage Pier with 1950s diving gear!
2014 - HRH Duke of Cambridge becomes BSAC's new President
Taking over from his father…and grandfather before him, HRH the Duke of Cambridge became BSAC's new President. A BSAC diver and passionate supporter of marine conservation, the Duke continues the family tradition, formally taking over from HRH the Prince of Wales at a special event in London.
2016 – Launch of five year strategy – to grow the nation's love of diving
BSAC launched an exciting five-year strategic plan detailing its ambitions for the national governing body and its members. The revitalised purpose for BSAC is simple – to grow the nation's love of diving.