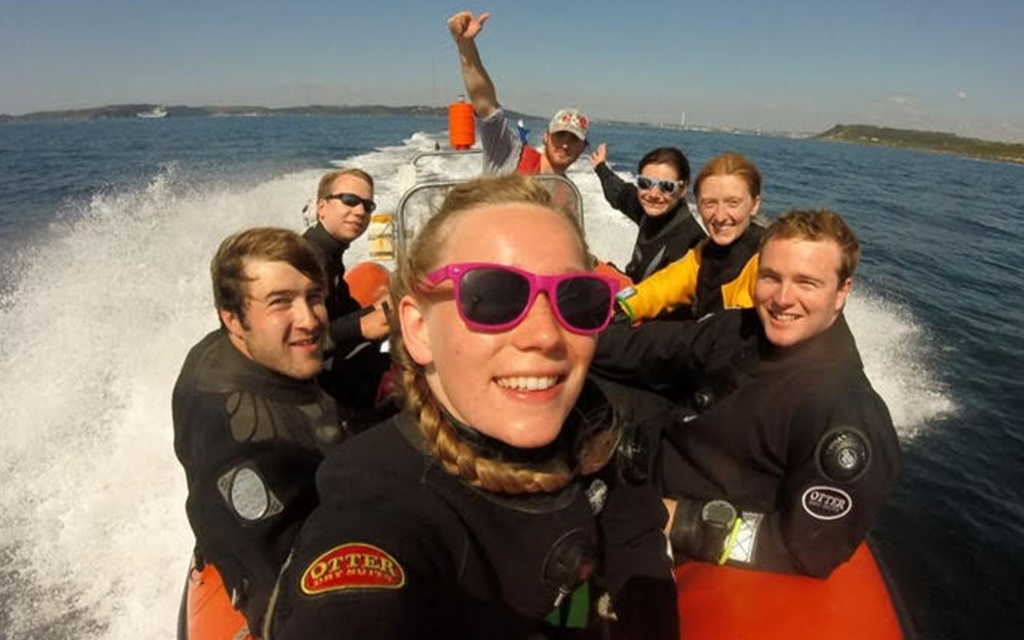 Make learning to scuba dive your new year's resolution and 2020 could be your most exciting year yet! Don't believe us? Adventure seekers of all ages, read on…
If you're looking for a little adventure this year, to learn an exciting new skill and meet friendly like-minded people, learning to scuba dive will be right up your street! Here are our top reasons why this could be your best new year's resolution yet.
It makes you feel amazing and changes lives
Learning to dive in itself is such a wonderful experience - the feeling of breathing underwater for the first time, the weightlessness that comes with diving, the pure bliss of the underwater world - all of these amazing things just need to be experienced by all. For many, learning to dive changes their life. It offers adventure, opportunity, friendship and fun like no other sport we've come across.
The best thing is that you don't have to go far to see some of the best underwater sites our planet has to offer. Both the UK and Europe have some phenomenal dives that your adventure-loving heart won't want to miss.
Join a cracking bunch of people
Becoming a diver is like joining a worldwide society. It's amazing how something can connect you to hundreds of thousands of people around the world, but diving really does have that capability. It's written into the laws of diving that it should be a social sport, as you should never dive without a buddy, but it's more than just that. You can show up at a dive club on the other side of the world and there will be someone to dive with; you will have something in common with that person and you will be able to communicate with them even if there's a language barrier. Divers come together, no matter where you are.
Plus, with BSAC's club life emphasis, learning through a club is a sure-fire way of socialising and making new friends for life. Some of our members have even met their partners through BSAC…
Scuba dive and help the planet
We've spent 2019 hearing nothing but how our world is experiencing a climate disaster. Our planet is in danger, our seas are in danger. Climate change has become a huge rising interest in many, especially the younger generation, and as divers we take the protection of our planet seriously.
Learning to dive in 2020 could be the first step towards making a huge difference to our planet. As divers, we take part in underwater litterpicks, beach cleans, and work closely with organisations such as the Marine Conservation Society to protect our oceans and marine wildlife. BSAC's Marine Clean ethos promotes reducing plastic waste and giving our planet the helping hand it needs.
Treat your body and mind
With the new year comes a need to reset, and scuba diving does a world of good for both your body and your mind. Physically, scuba diving is ultimately a sport and a great way of staying active without the exhausting need to spend weeks in the gym.
In terms of mental wellbeing, it has been proven that diving has a positive impact on mood, promotes mindfulness and, from a study by the University of Sheffield's Medical School, we can now say that it also improves levels of anxiety, depression and social functioning, as well as a reduction in insomnia.
For sure, scuba diving and mindfulness go hand in hand, and mental wellbeing is more important than ever. Due to diving's focus on breathing, the peaceful vacuum of the underwater world and social aspect of diving, learning to dive this year could do wonders for your mental health.
Make adventure happen
Need more adventure in your life? Look no further than learning to scuba dive! Diving opens so many doors in terms of living your best adventure-filled life. Every '100 things to do before you die' list has some form of diving adventure on it. Whether your goal is the Great Barrier Reef, diving between the tectonic plates in Iceland or even our very own wrecks of Scapa Flow in Orkney, there will be a diving adventure for you.

Find out more: