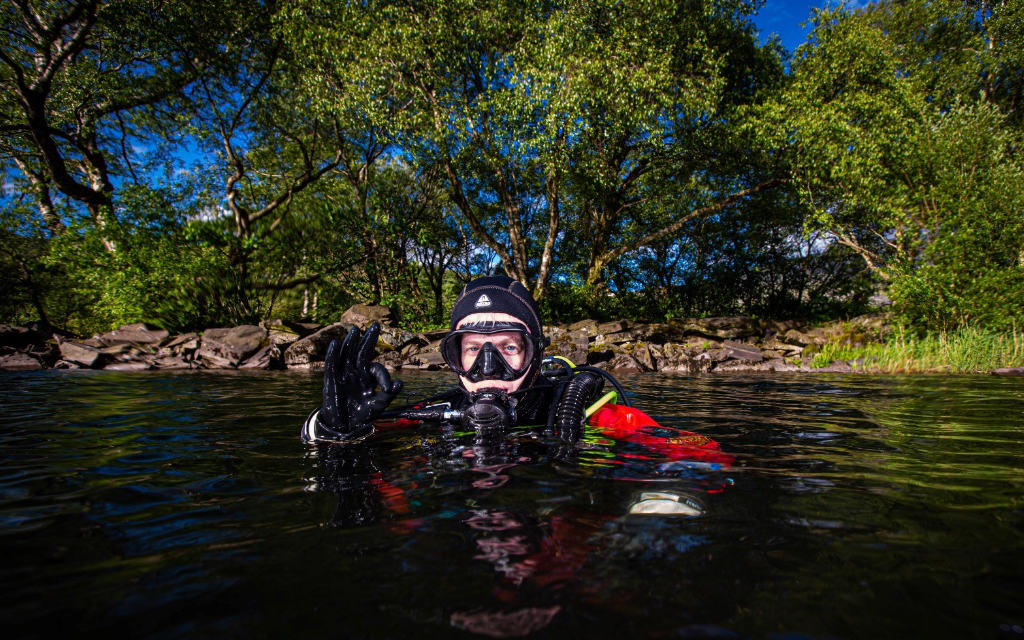 Diving for All is about including people with injuries or disabilities, mental or physical, in diving activities, from trainee divers all the way to instructors and beyond.
Life is generally more challenging for a person with a disability. When they make that decision to commit to diving, it is already with the knowledge of what they can and cannot do.
What DfA courses are there and who can do them?
The DfA courses give buddies, dive managers and instructors the skills to work with a person with disabilities or special needs, and together adapt and find a solution to achieve the goal of diving (to what level will very much depend on the individual, no different to any other diver). The current DfA courses available are the DfA Instructor Course & the DfA Dive Managers and Buddies Course. So, what do these entail?
This is for instructors who want to teach people with disabilities. The course consists of a series of lectures and practical sessions to help the instructor understand some of the considerations for teaching people with disabilities. Instructors learn there is rarely a 'one size, fits all' solution. The course uses multiple tips and tricks, including communication skills, planning, practical assessment, and discussion sessions to expand the instructor's skill set, mind, and confidence.
Mick Stewart, DfA Chief Examiner says of the course:
This is a great course showing instructors that, disability or not, everyone can dive! It is an excellent have a go at 'thinking outside the box' in a safe environment with like-minded instructors and students.
This is for any diver grade who wants to learn to be a better buddy to a person with a disability, and/or any diver who wants to learn how to be more aware as a dive manager. This course explores the psychology, approach, and practicalities of diving with a person with a disability or with a person who may have additional needs. It also gives Dive Managers (Dive Leaders and above) the considerations for managing dives or expeditions, to make sure it is as enjoyable and safe as possible for all concerned.
Why should I do the course?
Aside from the fact the DfA courses are a huge amount of fun; the biggest mistake that a diver, instructor, or club can make is to assume what help is needed and to what extent. These courses prepare buddies, dive managers, and instructors to safely dive with, manage, and instruct those who may need adaptions or additional help.
The message to take home is that you too can, and should, include disabled divers and potential divers within your club.
If your club wants to get more involved, you can fine out more in the Diving for all web section. You could also email dfa.chief@bsac.com to get in contact with the DFA chief instructor, Mick Stewart.

You can also sign up to our two currently scheduled courses:
The BSAC network is working together to keep people connected to the sport. With online training, special interest webinars, competitions, support to clubs and the trade, and much more...we'd love you to join us.