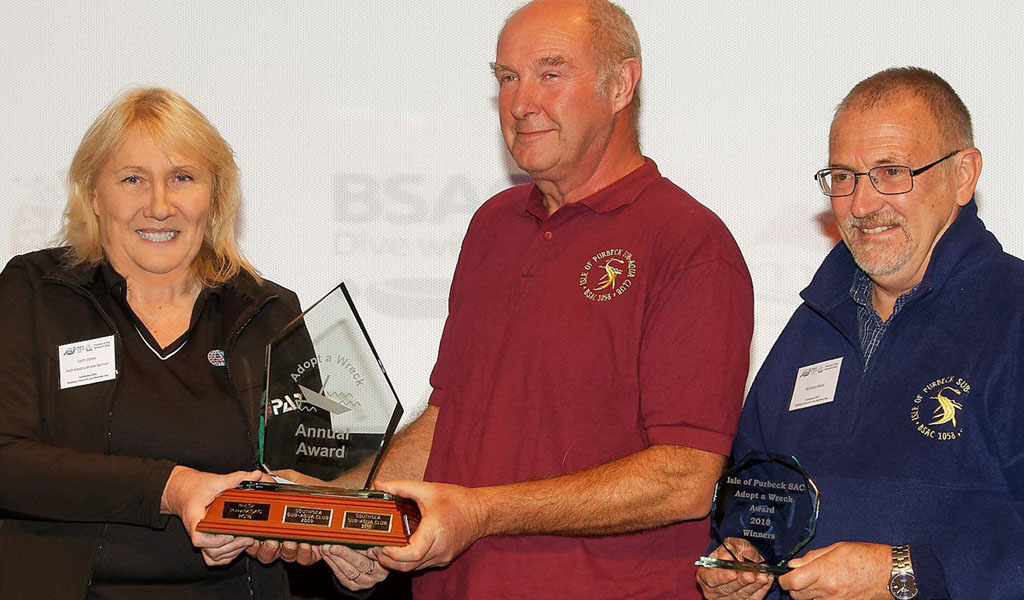 Isle of Purbeck Sub-Aqua Club has been chosen as the Nautical Archaeological Society's Adopt a Wreck Award Winner 2018. The award was made in recognition of the club's investigations into the Valentine Tanks of Poole Bay.
The bay is the final resting place of the Valentine Tanks lost during Exercise SMASH, after being launched from Studland Beach in preparation for the Normandy landings on 4 April 1944.

Of the 32 experimental amphibious tanks, seven never returned to the shore. In the years that followed, five of the seven were destroyed by the Navy, leaving the rest to the adverse effects of commercial fishing and natural decay.

Almost 75 years on, Purbeck Sub Aqua Club has taken on the challenge of conducting an archaeological survey and creating an archive of the wrecks, in preparation for their exhibition to commemorate the 75th anniversary of their sinking in 2019.

Though the project began as a means of collecting and collating data, a much more profound story was brought to life; the story of the six men who lost their lives. This project has not only unearthed a legacy for these men, but also for the local community, maritime archaeology and the club itself.

Nick Reed, Training and Project Officer of the Purbeck Sub Aqua Club accepted the award.
We're extremely proud to have won the award. Knowing some of the previous winners and the calibre of their submissions, it's a real honour to have our name on the trophy. It's also recognition of the efforts we have been making to tell the story of the six men and Exercise Smash.
Every year the NAS awards the Adopt a Wreck Award to the person or group who has made the most significant contribution to archaeology.

For more information about the award winners, or to find out how to apply

If you need help finding a club please email hello@bsac.com and we'll send you your three nearest scuba clubs. Or if you fancy a chat call us 0151 350 6226 (Mon - Fri, 9 - 5:30).