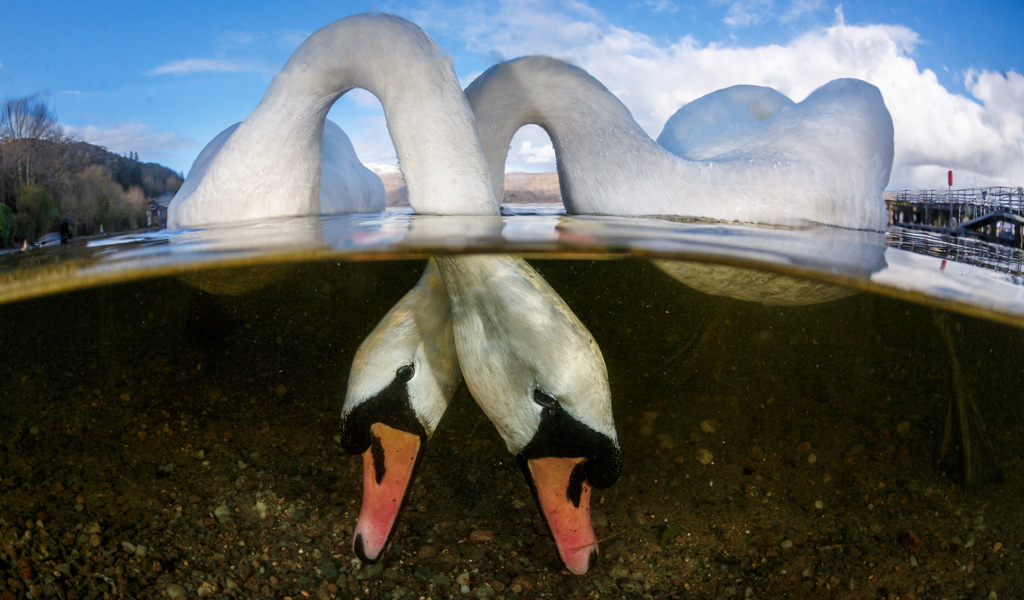 A split-shot of two loved-up swans taken on Loch Lomond has won the British category in this year's Underwater Photographer of the Year.
'Lovebirds' by Glasgow photographer Grant Thomas topped the wide-angle British section of the annual awards after its stunning symmetry caught the judges' eye. Henley Spiers' 'Battle of the Tompots' scooped the British macro top prize.

On his award, Grant said he was fascinated by over-under photography that 'connects the terrestrial with the less familiar underwater'.
The swans were searching for food beneath the surface, I just had to wait for that perfect moment of synchronicity.
Photo by Henley Spiers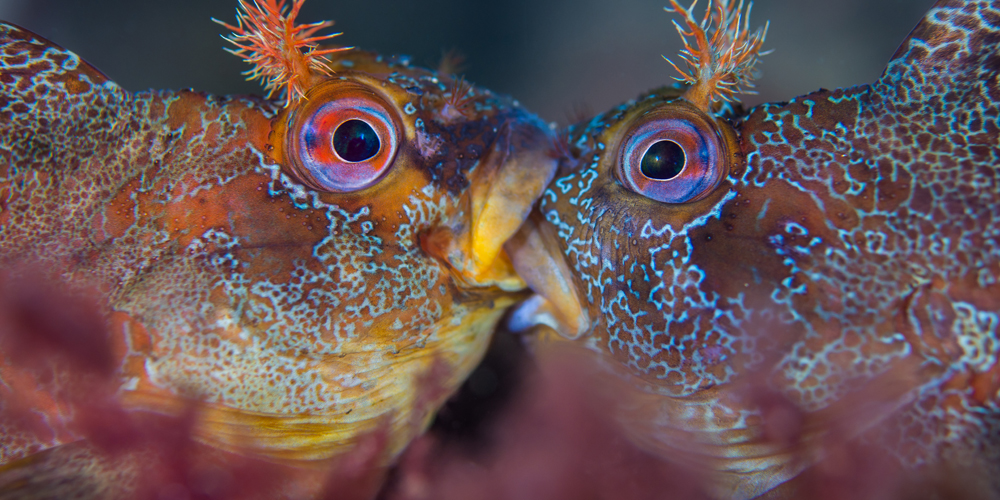 The Underwater Photographer of the Year competition has been running since 1965. The competition is judged by underwater photographers Peter Rowlands, Martin Edge and Alex Mustard.

With over 5,000 entries, 2018's overall Underwater Photographer of the Year was German photographer Tobias Friedrichfor his panorama image of British Second World War military vehicles inside the Thistlegorm shipwreck. To see this and the entire 'wrecks' category, turn to page 66 of issue 78 May SCUBA.

View all the 2018 winners and finalists
Learn how to capture images like these with the BSAC Underwater Photography course, find your local BSAC club today and join to get started.
Send your postcode to membership@bsac.com and we'll send you your three nearest scuba clubs. Or if you fancy a chat call us 0151 350 6226 (Mon - Fri, 9 - 5:30).