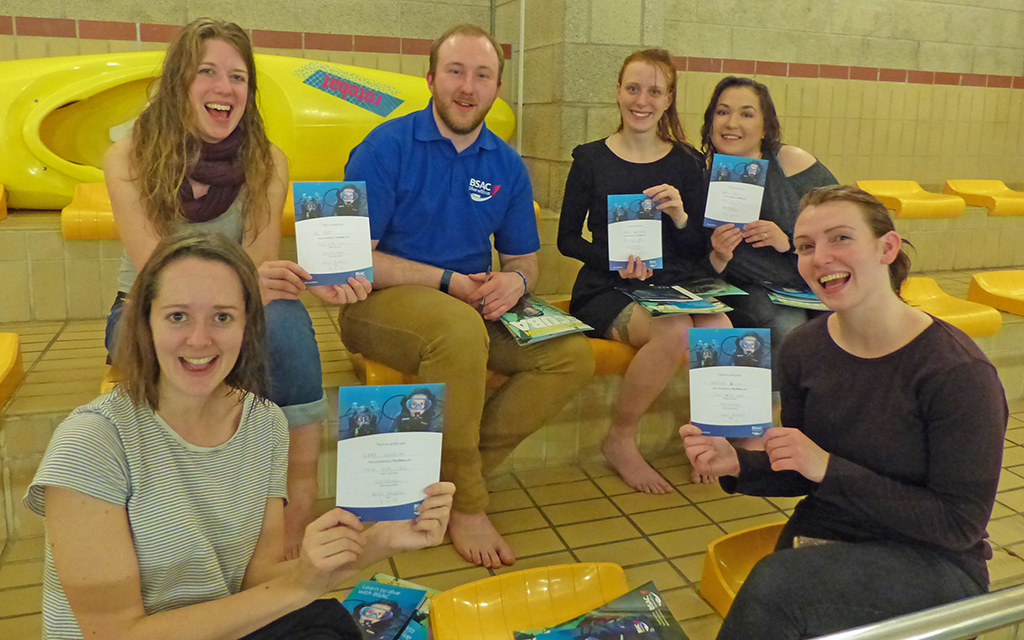 Snorkelling or diving with BSAC allows individuals to explore the underwater world and experience breathtaking marine life. Volunteering can also be a way of giving back to your community.
To coincide with the Big Help Out, here's a reminder of some of the ways to enrich yourself through volunteering with BSAC.
Become a dive or snorkel instructor
Volunteering as a scuba diving instructor or snorkelling instructor can be a rewarding experience that offers many benefits to both the instructor and the community. Here are just a few reasons why you should consider achieving this revered status with BSAC:
Make a positive impact on the environment
As an instructor, you'll have the ability to educate and train others on the importance of marine conservation. By organising or taking part in a beach clean or litter-pick you can help to spread awareness about environmental issues affecting our oceans and inspire others to take action to protect them. And by teaching safe and responsible snorkel and diving practices, you can help to preserve the underwater world for future generations.
Gain valuable teaching experience
Volunteering in a club can provide you with valuable management or teaching experience that can be applied in many other areas of your life. You will learn how to effectively communicate complex concepts to students, develop lesson plans, and provide feedback. These skills can be useful in a variety of settings, from the workplace to your personal life.
Uni of Portsmouth SAC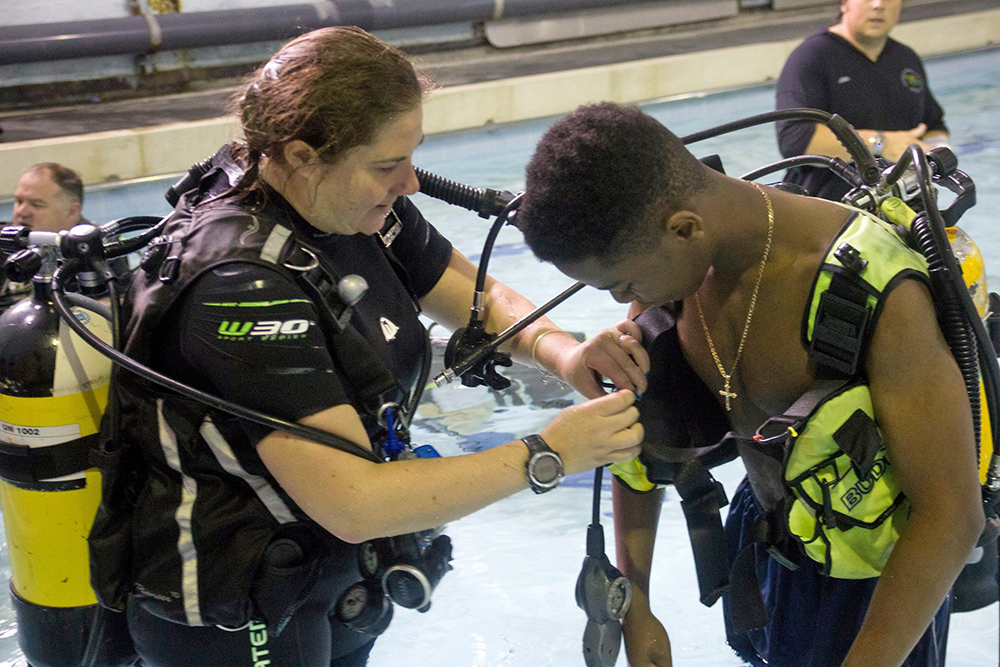 Ask your committee how you can help
When you join a BSAC club you will have the opportunity to meet people from all walks of life who share a passion for snorkelling and diving. You will meet people of different age groups to share experiences with, as well as other instructors who can provide guidance and support. Volunteering to be a Branch Officer can be a great way to make new friends and expand your network.
Experience personal growth
Volunteering can be a challenging experience that requires time, as well as potentially a great deal of patience, persistence, and dedication. However, it can also be incredibly rewarding. You will have the opportunity to push yourself out of your comfort zone, revitalise you mental health, and develop new skills. You may also discover new things about yourself that you never knew before.
Give back to the community
Perhaps the most important benefit of volunteering as a BSAC snorkelling or diving instructor is the sense of fulfilment that comes from giving back to the community. By sharing your knowledge and skills with others, you can help to make a positive impact in the world. You can watch others as they achieve goals, help to inspire others to take action to protect the environment, and create a better future for everyone.
BSAC thrives on the generosity of volunteers. If you are passionate about snorkelling and diving and want to make a positive impact on the environment and your community, consider becoming a volunteer instructor or Branch Officer with your local club.
I'm interested in learning to dive, how do I get started?
You can either do a Try Dive taster session with a local BSAC club or a BSAC Diver Training Centre first or get started straight away from the comfort of your own home with BSAC eLearning!
If you'd like to talk through your options, call us on 0151 350 6201 (Mon-Fri, 9am-5pm) for a chat!